City of London guide shows employers how to boost active travel
14 July 2017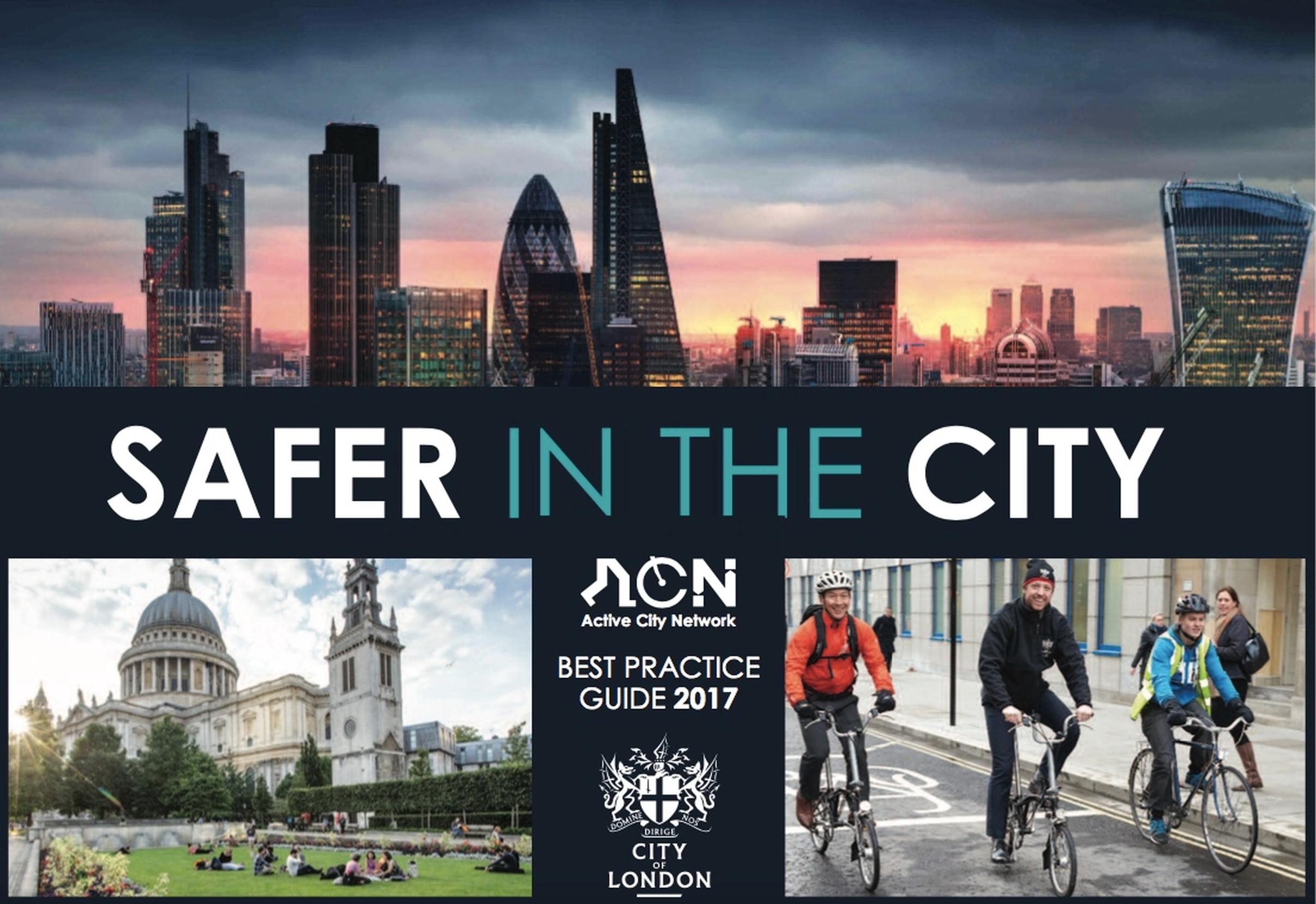 A guide offering organisations in the Square Mile practical advice on how to get employees to switch to active travel is out now. 'Safer in the City' – Best Practice Guide 2017 has been developed by the City of London Corporation in partnership with the Active City Network – a forum created to promote safe active travel.
The guide is full of case studies and interviews highlighting initiatives in a number of organisations across the City of London including the Bank of England, Nomura and Deloitte.
It also highlights the benefits of active travel and how it can fit within wider corporate action on employee health and wellbeing.
Alderman Alison Gowman, City of London Corporation, said: "One of the strengths of the Active City Network is that we – as individuals, employees and employers – are all moving towards a common vision. A vision of a world-class city, where everyone that lives, works and visits can travel in a safe, harmonious and healthy environment.
"The City of London will be attracting many more people whose travel needs will put pressure on our existing modes of transport and travel.
"Collaboration leads to the solutions needed to create a better future for the UK's financial and business centre. In turn, that will lead to a City that thrives and celebrates its innovative approach to safer and healthier living."
The City of London has the highest density of pedestrians and cyclists by both modal share and total numbers for any local government area in the United Kingdom. The Corporation says that 454,700 employees are registered within the Square Mile, of which more than 300,000 commute to work on any given day.
The guide is free to download and share. To find out more about the Active City Network and the guide, contact The City of London Corporation:[email protected] // <![CDATA[ !function(t,e,r,n,c,a,p){try{t=document.currentScript||function(){for(t=document.getElementsByTagName('script'),e=t.length;e--;)if(t[e].getAttribute('data-cfhash'))return t[e]}();if(t&&(c=t.previousSibling)){p=t.parentNode;if(a=c.getAttribute('data-cfemail')){for(e=',r='0x'+a.substr(0,2)|0,n=2;a.length-n;n+=2)e+='%'+('0'+('0x'+a.substr(n,2)^r).toString(16)).slice(-2);p.replaceChild(document.createTextNode(decodeURIComponent(e)),c)}p.removeChild(t)}}catch(u){}}() // ]]>