Croydon junction revamp to give more space to cyclists and pedestrians
11 July 2017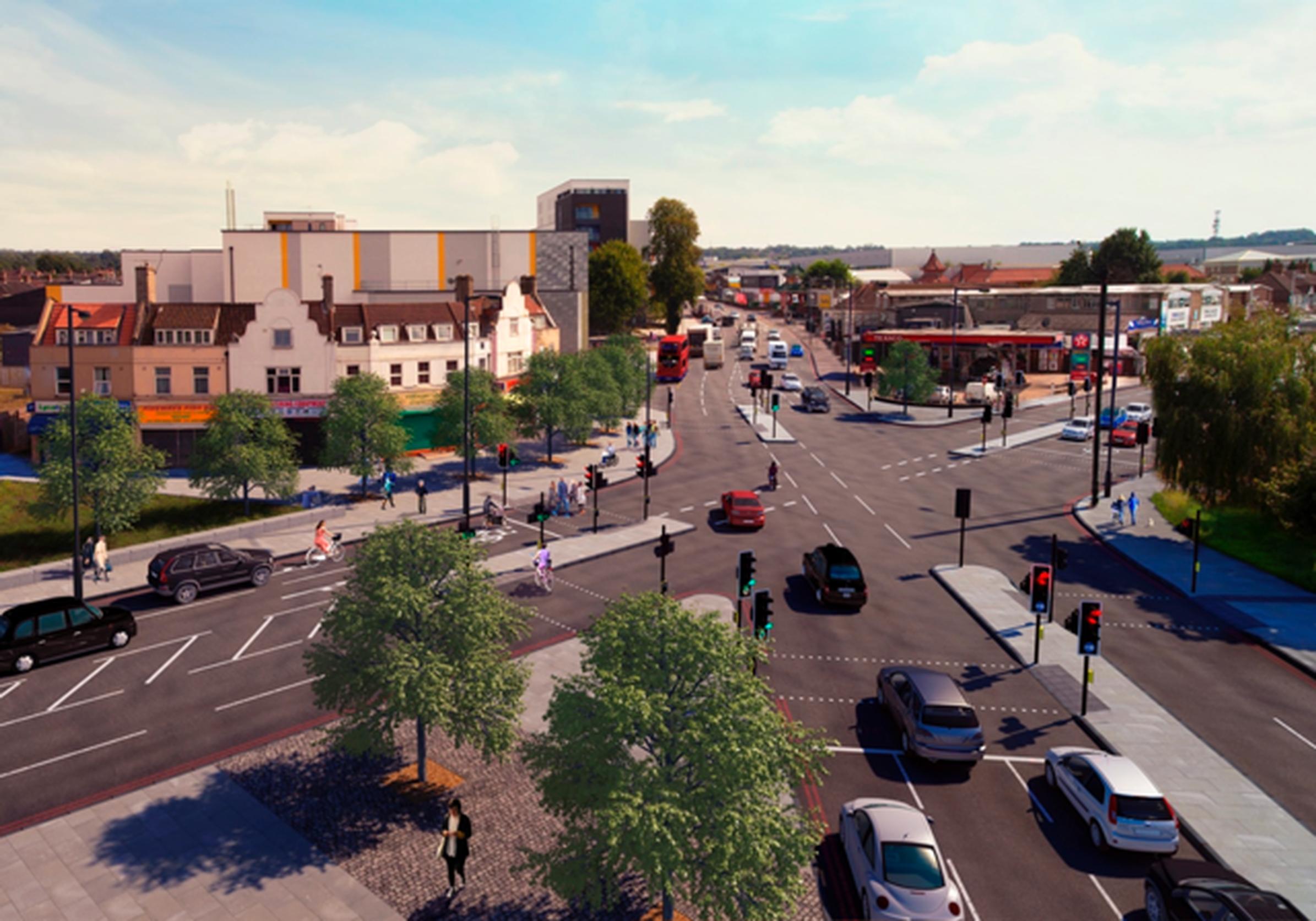 Plans have been published to reconfigure the busy Fiveways junction in Croydon, south London, with the aim of making it safer for all road users.
Transport for London (TfL) and Croydon Council say the proposed improvements would help to reduce delays and congestion. They point out that the Fiveways area is often busy, with motorists and bus users experiencing congestion at peak times, especially on weekends when large numbers of visitors go to and from the retail parks along Purley Way.
As part of the changes, there would be more than 300m of segregated cycle track, providing access to Waddon station, as well as easier and safer for pedestrian access across the A23 Purley Way. The changes are also designed to improve bus journey times.
The transformation of Fiveways is part of plans to improve Waddon, with the aim of reducing congestion and improving accessibility for all transport users.
Other proposals include:
Widening, replacing and future-proofing the A23 Purley Way bridge that crosses the railway by Waddon station
Creating a new public space at Fiveways Corner
Increasing, upgrading and simplifying pedestrians crossings on the A23 Purley Way and Epsom Road to make walking easier in the area
Nigel Hardy, TfL's head of sponsorship, road space management, said: "We want to transform Fiveways to make it safer, more efficient and improve the look and feel of the area. This will all help to support growth in the area and its local economy.
"Our proposals would improve pedestrian, cycle safety and accessibility while reducing congestion. We've listened to the feedback from our initial consultation to help ensure we are balancing the needs of everyone and are now seeking views on these more detailed plans."
Stuart King, cabinet member for transport and environment, at Croydon, said: "Frequent users of the A23 Purley Way will know how busy Fiveways can be – particularly during rush hour. This proposal will lead to a reduction in congestion and traffic, as well as making the area safer and more accessible for cyclists and pedestrians."
Find out more about the plans for Fiveways Junction at Healthy Streets