Campaign seeks to raise awareness of cycle-rail facilities
23 May 2017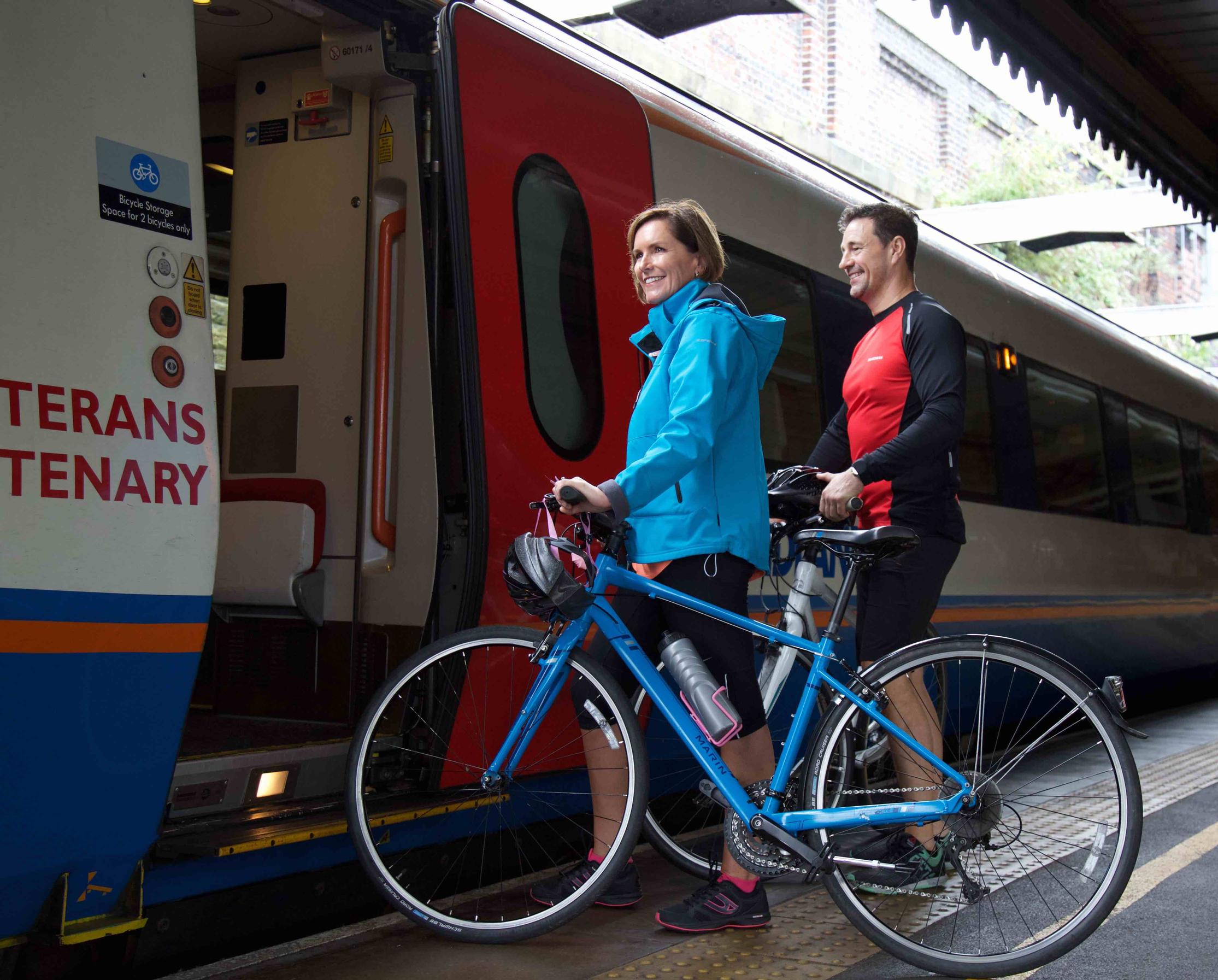 The Rail Delivery Group is mounting its second PlusBike campaign to inform occasional rail users of cycle parking facilities at rail stations.
This follows last year's PlusBike marketing campaign, which resulted in an increase of awareness levels by 9% and more than doubled usage of cycle-rail facilities. The campaign also generated over 50,000 clicks through to the PlusBike webpage.
The three-week online campaign runs from 22 May to 11 June.
This will include canvas advertising on Facebook, the launch of a video for use on websites, social media, emails and YouTube channels and raising awareness on social Media via National Rail Enquiries, National Rail Plus and Rail Delivery Group Twitter.
"The information provided through PlusBike is more relevant to those who make new and unfamiliar journeys as opposed to regular commuters who often are already familiar with the station facilities available," says Sarbjeet Dosanjh, integrated transport marketing manager at the Rail Delivery Group.
"It also addresses the confusion and uncertainly of the 'unknown' that can occur when travelling with a bike, for example not knowing if there will be cycle parking available, if so where can it be located, could the user hire a bike at the other end, for example."
She adds: "Not enough people are aware that PlusBike exists. Simply, by increasing awareness of PlusBike the more people can benefit from an improved cycle-rail journey experience. This is particularly important as we see the growth in cycle-rail. The number of people travelling by rail with a bike is increasing year-on-year, there are currently 50m journeys involving a bike."
If rail travellers can easily access this information it may encourage them to make sustainable travel choices, to leave their bikes at stations instead of taking them on board already crowded trains and help encourage more cycle hire, says Dosanjh.