Bike capacity on long rail journeys to be halved by Scotrail
11 April 2017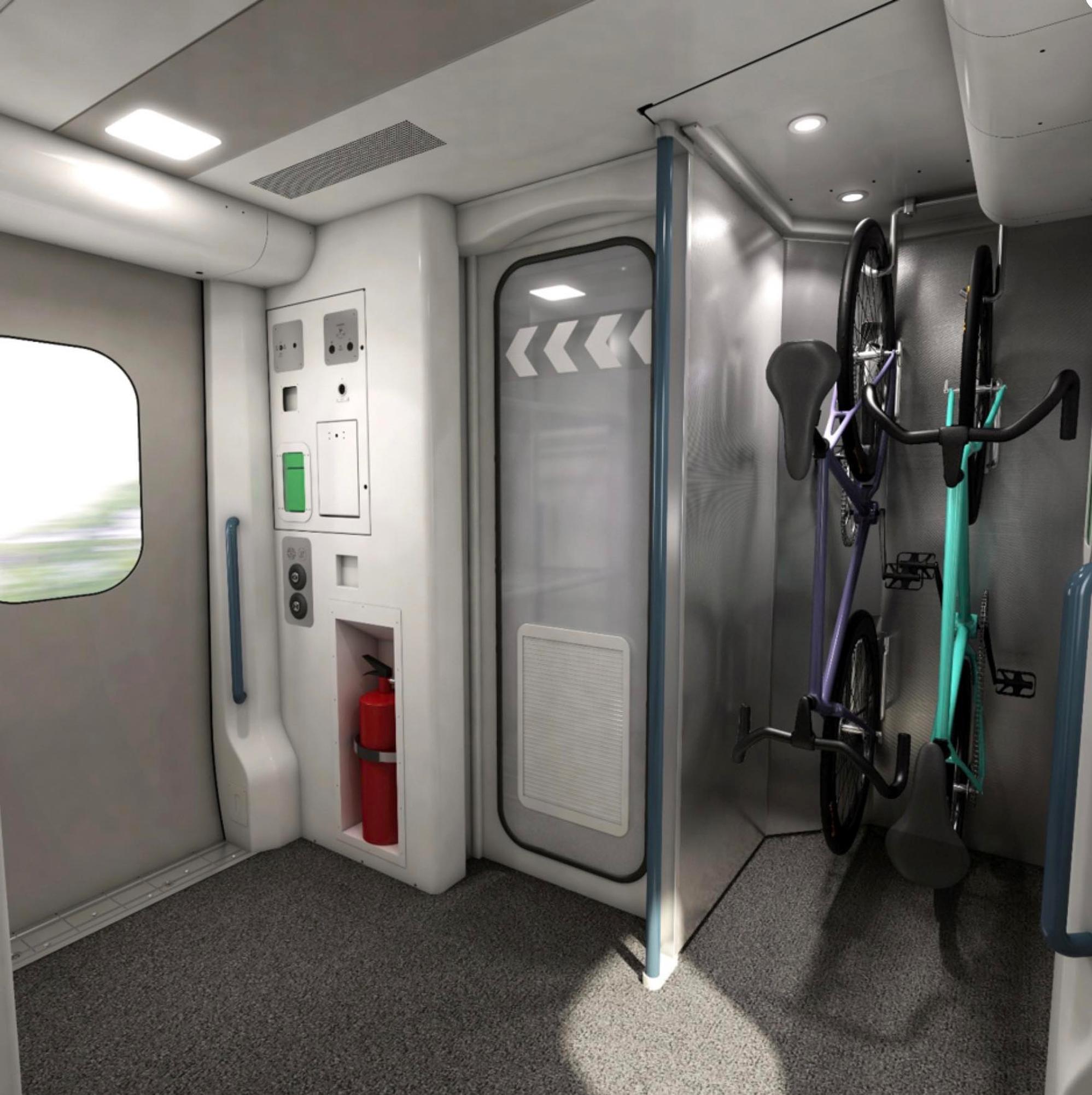 ScotRail looks set to halve bike storage capacity on long distance services. Currently four bikes are allowed on each train, but once the operator rolls out its new high speed train (HST) fleet this will drop to two.
Franchise holder Abellio plans to start introducing the HST fleet from 2018 onwards. The 26-train fleet, which will comprise 54 power cars and 121 carriages, are actually refurbished 40 year-old InterCity 125 High Speed Trains (HST) first introduced in England in 1977.
The rail operator is considering storage for six further bikes in the two power cars at each end of the train. This would bring the total bike capacity on each train to eight, still way below the 20 spaces Abellio had previously indicated in talks with the Scottish government in 2015.
A ScotRail spokeswoman says: "We have to balance a number of demands when planning space in our trains and want to accommodate bikes as far as possible. We're exploring a number of options in advance of the HST fleet arriving in Scotland.
"There is provision for three bikes in each power car, which will require operational consideration due to platform lengths and station dwell times for the power car access."
The reductions in bike space on trains goes against "a joined-up vision for cycling in Scotland", says sustainable transport charity Sustrans.
A Sustrans spokesman says: "Ensuring there are more spaces for bikes on trains, not less, is key to encouraging passengers to use trains as a way of travelling actively and sustainably over longer journeys without having to rely on a car.
"Whilst bike parking at stations has improved tremendously over the past few years, many commuters not only want to cycle to the station to catch a train, but are keen to get on their bike again at their destination.
"Scotland has a shared ambition for 10% of journeys to be made by bike by 2020, and this is a step in the wrong direction. The opportunity to carry a bike on public transport is key to ensuring sustainable travel is a viable option for travellers for their everyday journeys."
Spokes, the Scottish cycling campaign group, says: "Storage space for cycles could be created by converting some redundant toilets into bike storage, instead of them being locked and just transporting air.
"Nor are we convinced about the 'end-to-end' power-car bike restrictions. Virgin Trains currently operates some (eight-coach) HST trains up to Inverness, and although their bike compartment is in coach 'A' rather than the power car, it is is nonetheless locked.
"Since bikes have to be pre-booked, the guard knows in advance when it needs to be unlocked, and this works fine with Virgin. Surely ScotRail is capable of doing similar, at least at main stations such as Perth?"
Peter Atkinson, a PhD research student at the Institute for Transport Studies, University of Leeds, noted: "I wonder whether Spokes and Sustrans will be genuinely surprised at this 'turnaround' by Scotrail? Both groups will surely continue to advocate for a more positive outcome for cycle users; some kind of compromise must be possible. If 20 bike spaces was a promise in Abellio's recent franchise bid, could the Scottish government not hold ScotRail closer to delivering on that?"
He described Abellio's 'Voyager' design for bike storage as "inconvenient". He added: "The design makes it difficult to locate a heavy bike, or for people without great physical strength, and is inflexible in capacity, particularly if travelling with children and bikes. In practice these 'vertical' spaces are often 'squatted' by prams and other luggage, dogs, people and most commonly - bags of collected litter. Not only would a more generous and clever design of space for cycles, perhaps a with luggage rack above space suitable for several bikes including tandems accommodate those on a cycling holiday, but would also cater better for other long-distance passengers with luggage, pushchairs and the like.
"That said, eight bikes per train, if including the additional HST driving car spaces, would be similar to Virgin's East Coast guarantee of up to five booked bikes in their IC225s trains. Participants in my own study on the benefits of multi-modal cycling have reported that some of Abellio's former Northern franchise services occasionally accommodated up to seven bikes in the two official bike spaces on their regional trains!
"Sadly, the language is as ever, about commuters. While the needs of workers and scholars are important to address, attention should also be given to the wider benefits of more flexible train interiors for the young and other people who cannot drive but are able to cycle, recreational travellers, and people visiting friends and family where local bus services are less comprehensive than in the bigger cities. Providing greater capacity for cycles on public transport reduces the need for motorists to drive and enables them to contemplate car-free futures too."
Find our more about cycle-rail at Cycle City Active City