London Taxi Company builds electric cabs at new Coventry plant
22 March 2017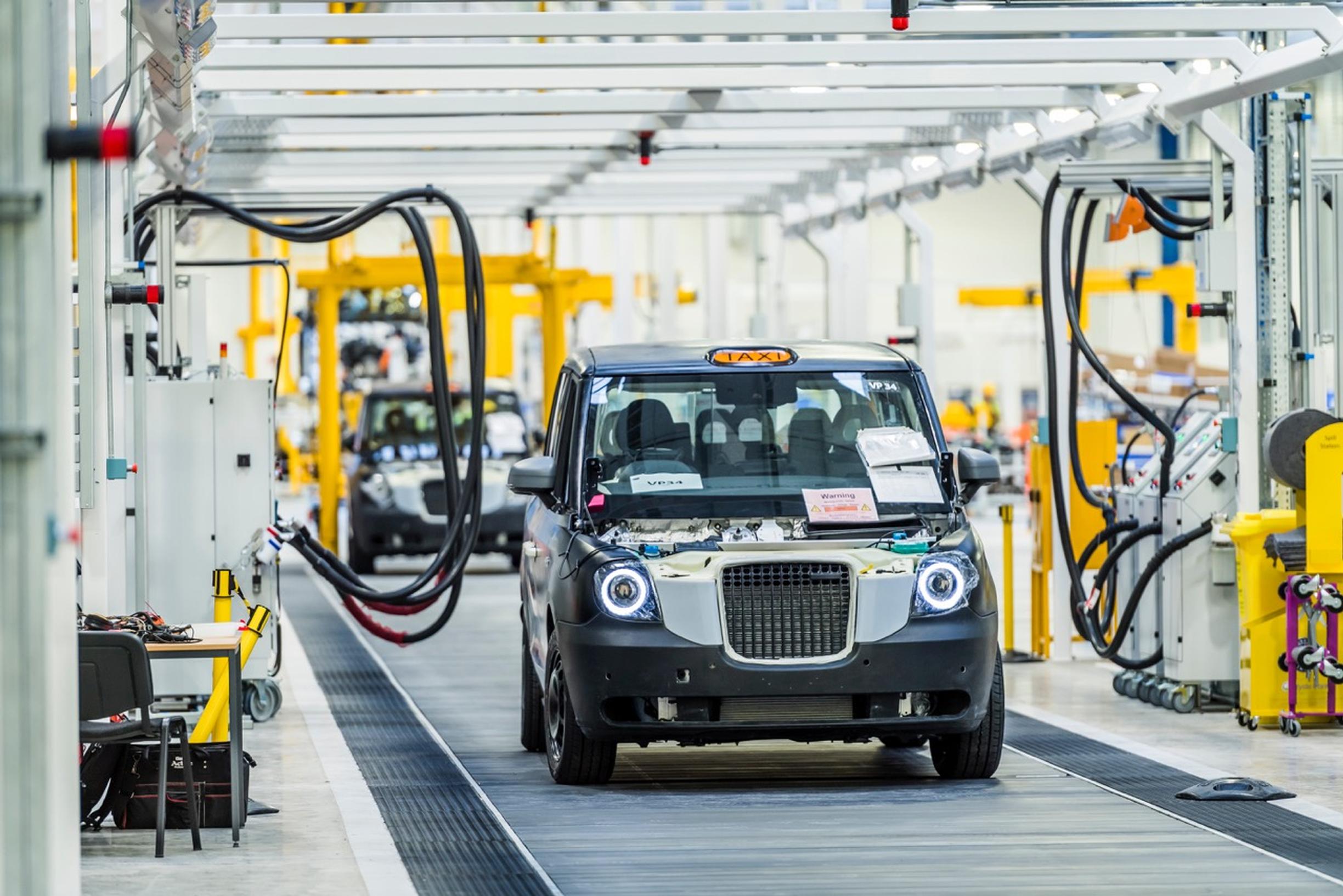 The London Taxi Company (LTC) has opened the UK's first car plant dedicated solely to the production of range-extended electric vehicles in Coventry. LTC has invested more than £300m in the new site at Ansty, which has the capacity to build more than 20,000 vehicles per year.
The vehicle retains the styling and key features of a London taxi such as being wheelchair accessible and having a high level of manoeuvrability whilst incorporating new features like a larger cabin area with six passenger seats and its electric drivetrain The taxi uses Volvo Cars' electric powertrain system technologies and components comprising a new electric vehicle (EV) lightweight platform. Both LTC and Volvo are part of the Chinese Geely group.
The electric taxi goes on sale first in London in quarter four 2017, and then around the world in early 2018. LTC claims the new vehicle will be highly competitive with substantially lower fuel costs than its previous taxis.
Chris Gubbey, chief executive of LTC, said: "Today marks the rebirth of the London Taxi Company. A company with a singular vision; to design and build dedicated urban commercial vehicles that can operate without emissions in cities around the world and bring down running costs for drivers."
LTC hope that Ansty's facilities will become a globally connected research and development centre in electric vehicle powertrains and lightweight aluminum body structures.
The integrated research, development and production facility has been supported by the UK government through the Regional Growth Fund. The expansion of LTC has created more than 1,000 new jobs, including 200 engineers and 30 apprenticeships.
Greg Clary, secretary of state for business, energy and industrial strategy attended the opening ceremony. "Our iconic black cabs are famous across the world," he said. "The London Taxi Company's impressive new factory and R&D facility showcases the innovation that makes the UK a world leader in the development of new automotive technologies."
The government's support for ultra-low emission vehicles includes measures like a dedicated purchase grants for taxi drivers provided through the Office of Low Emission Vehicles (OLEV).
The London Mayor and Transport for London have proposed a taxi decommissioning scheme and committed to build a dedicated charging network for commercial vehicle drivers and world leading zero emission licensing requirements.
Shirley Rodrigues, deputy mayor for energy and environment said: "The Mayor and TfL are fully committed to helping the iconic London taxi trade become the greenest, most sustainable fleet in the world. With air quality at toxic levels in London, our Taxi and Private Hire Action Plan sets out bold measures to fully support the black cab trade's evolution into zero emission capable vehicles. The pioneering models made at this factory will help fast track the taxi industry both in the UK and internationally into the next generation of cleaner vehicles, as well as creating many new jobs. Our further efforts to drive up standards across the taxi and private hire industry will also improve safety for every passenger in London, and protect the future of the unique and invaluable service that black cabs provide to Londoners."