Parking bays to be sacrificed for Brighton's bike hire scheme
14 March 2017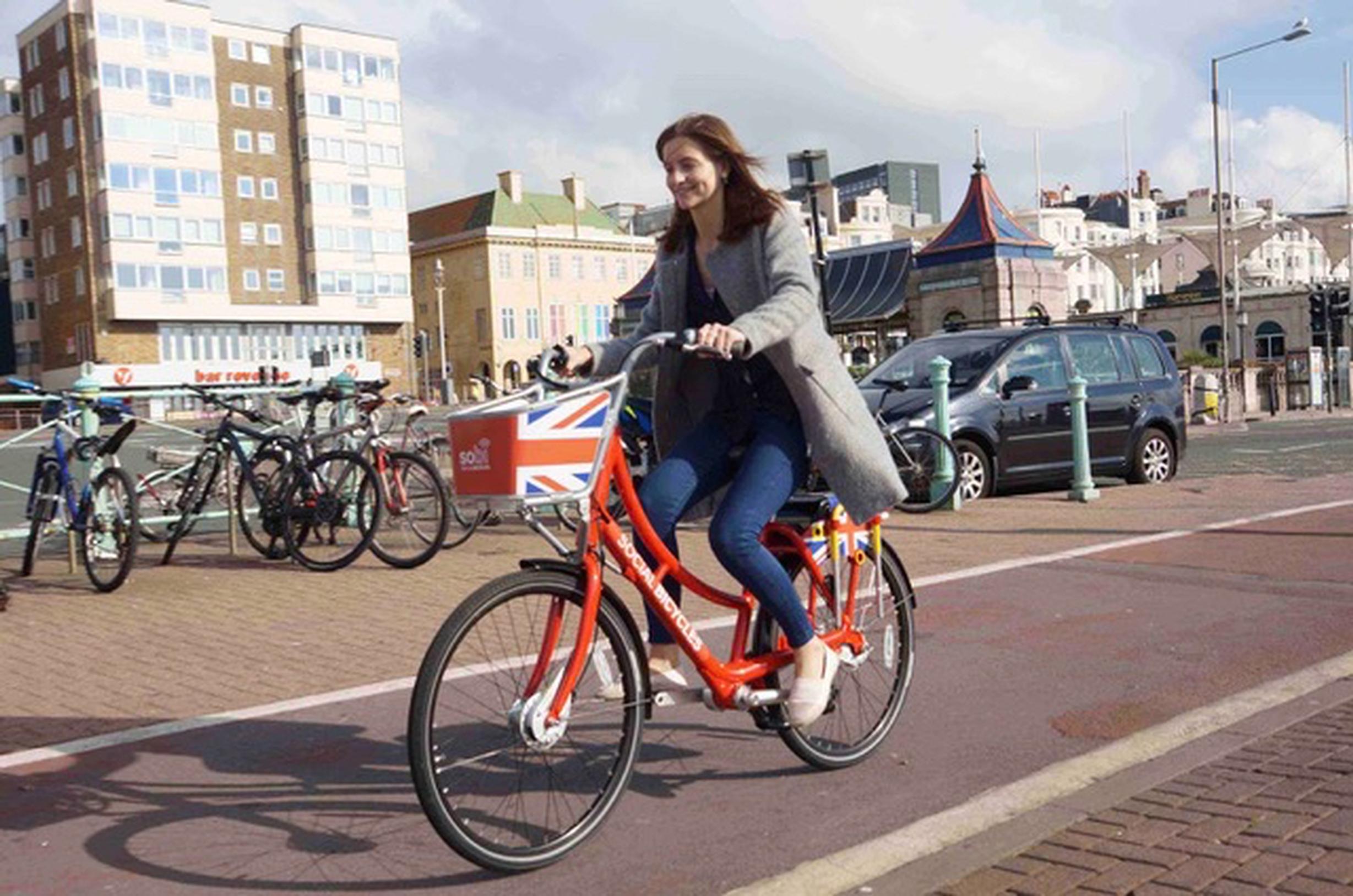 Brighton's £1.45m cycle hire scheme is due to begin operation in June, with up to 430 new 'social bicycle' (SOBI) smartbikes available for residents and visitors to hire from hubs and docking stations.
Popular sites, including the seafront and Brighton Station, have been put forward as potential docking stations, with the scheme also planned to operate along the A27 corridor, heading out to the university campus sites at Falmer.
Brighton & Hove City Council estimates that nine parking spaces will be removed to make way for docking stations while another four spaces will be removed due to changes to road layout. This would see a drop in parking revenue of £24,000, the council estimates.
The scheme will offer a range of tariffs to suit both regular and occasional users. Hire costs will start from £2 per trip or £8 per day, with users having the option to pay as they go on a 3p per minute tariff (minimum £2 charge) or purchase an annual membership at £72, which includes 30 minutes free use every day.
In January this year a three-year contract was awarded to Hourbike, which operate bike share schemes similar to the London bike scheme in other cities including Liverpool, Oxford and Reading. The scheme is expected to generate new revenue to the council of between £20,000 and £25,000 a year, according to Hourbike's initial projections.
The total capital cost of the scheme is £1.45m comprising an award of £1.16m granted by the Coast to Capital (C2C) Local Enterprise Partnership (LEP) with match funding of £290,000 from Brighton & Hove City Council.
Gill Mitchell, lead member for environment and sustainability at Brighton & Hove City Council, said: "This is an exciting scheme that should work well for the city. The aim is to provide a flexible service that will give more choice to those who live, work or visit the city – providing an opportunity to cycle, even if you don't own a bike or can't bring one with you."
Brighton's bike hire scheme will be discussed at Cycle City Active City.