Changing driver behaviour will improve air quality, says NICE
07 December 2016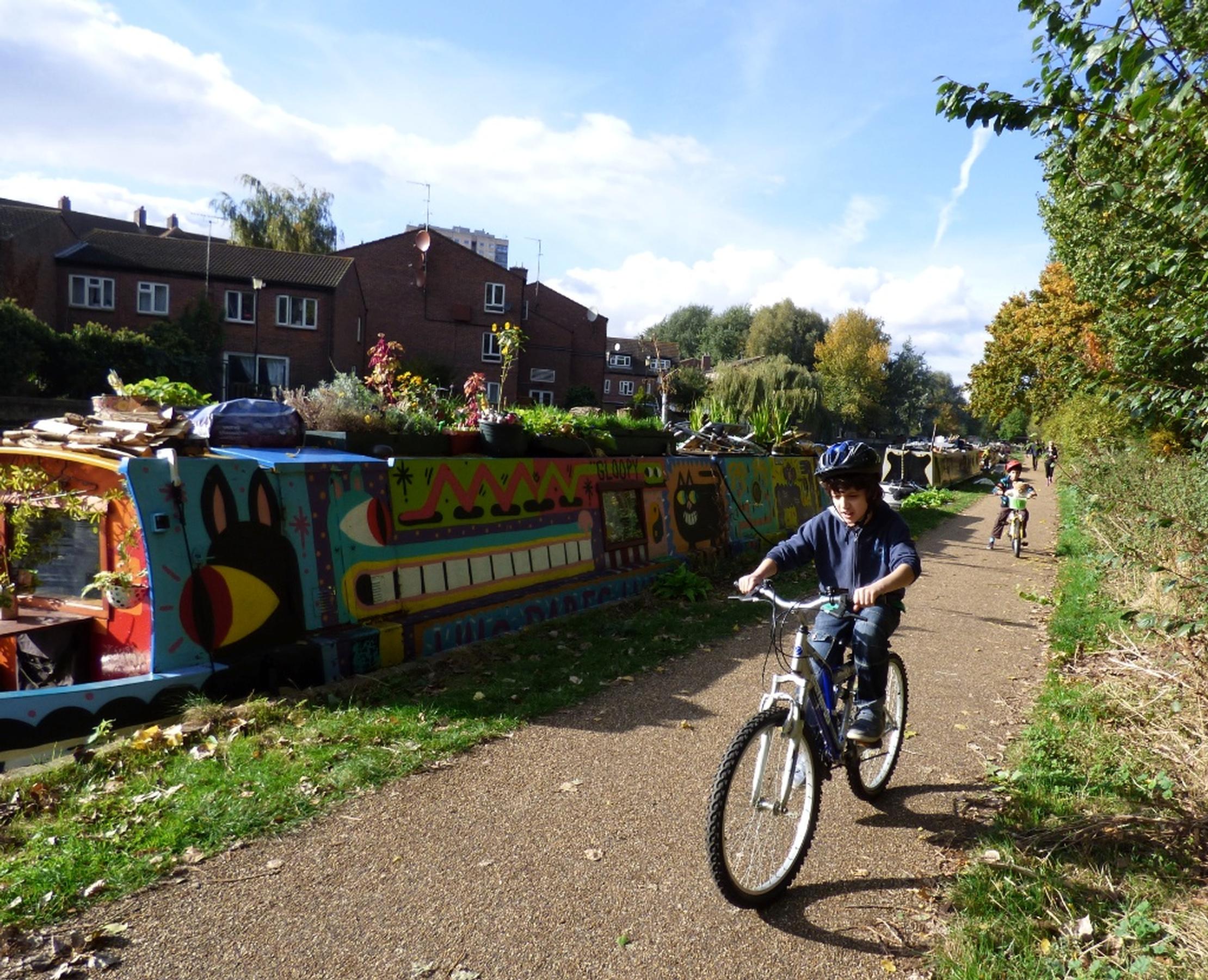 Getting people to change how they drive, installing more cycle lanes and clean air zones plus the introduction of congestion charging will help combat air pollution, states a draft consultation by the National Institute for Health and Care Excellence (NICE).
Charge points for electric vehicles should be installed in residential areas and commercial developments, says the organisation, which provides national guidance and advice to improve health and social care.
Councils should draw up travel plans to cut motorised trips through managing parking availability and providing access to car clubs. They should also introduce clean air zones in line with the draft National Air Quality Framework drawn up by the Department for Environment Food & Rural Affairs (Defra), says the report. This could include restrictions for polluting vehicles as well as action to encourage less polluting modes of travel. Authorities should consider setting targets to reduce pollutant levels below EU limits.
Councils should encourage the use low and zero emission vehicles for deliveries to retail, office, residential and other sites in the zone, and specify emission standards for private hire and other licensed taxis.
Where congestion is contributing to poor air quality, authorities should look at introducing a congestion charge within a clear air zone, says the report. "Consider monitoring outside the congestion zone to identify whether its implementation is causing problems. Monitor the effects in terms of traffic composition and flow."
The report adds: "Address specific issues, such as increased pollution at the margins of the congestion zone or problems caused by the diversion of traffic, for instance, by changing the boundaries of the zone."
Other initiatives should include using bylaws and other action to combat vehicle idling particularly outside schools, hospitals and care homes.
The organisation calls on local authorities to place air quality issues at the heart of Local Plans. This should include siting locating new buildings and estates to lessen the need for motorised travel, says the report. New households should be sited away from roadside facades to reduce the exposure of vulnerable groups to air pollution.
Emissions from public sector transport services and vehicle fleets could be reduced by training staff to drive in a fuel-efficient way, says the report. This would include "reducing rapid accelerations and decelerations and correct gear selection to improve fuel consumption".
"If large numbers of people change their driving style this, combined with other measures to reduce traffic, could have a positive effect on the environment," says the report. NICE says it received "expert testimony" that suggested that fuel consumption could be cut by around 20% to 25% by adopting efficient driving techniques, with a "realistic long-term reduction of between 5% and 10%."
Fuel consumption could be reduced by "switching off engines when practical and safe when parked by the roadside, and when dropping off people or deliveries".
The report urges authorities to take care over the design speed humps so that they do not encourage drivers to sharply decelerate and speed up again. "Reducing stop-go driving will lower emissions of air pollutants from accelerations and decelerations, lowering exposure of the population to poor air quality."
Authorities need to do more to locate cycle routes away from highly polluted roads, ideally on off-road routes and quiet streets, says NICE.
But where cycle routes have to be on busy roads, authorities must provide "as much space as possible between the cyclist and motorized vehicles." The report suggests the use of "dense foliage" to screen cyclists from motor vehicles and reducing the time cyclists spend on busy sites, including some junctions.
"Positioning cycle routes away from areas of poor air quality will reduce the exposure of cyclists to air pollution," says the report. "Perceptions of poor air quality put some people off cycling. Improving air quality will encourage more people to cycle and so further reduce air pollution."
NICE says that short term exposure, over hours or days, to high levels of air pollution can make asthma symptoms worse, affect lung function and lead to more hospital admissions and mortality.
It warns that being exposed to short-term and long-term air pollution caused by human activities can have a significant health impact, with harmful emissions and the environmental risks associated with pollution linked to around 25,000 deaths a year in England. Road traffic causes more than 64% of air pollution in urban areas, the organisation states. Air pollution and its health impact also costs the UK up to £18.6 billion a year, it estimates.
NICE's draft recommendations on tackling air pollution are out for public consultation until 25 January 2017.