Source London EV network members will have to pay monthly fee and pay-as-you-go
BluepointLondon says it has reached agreements with TfL and 16 boroughs
27 September 2016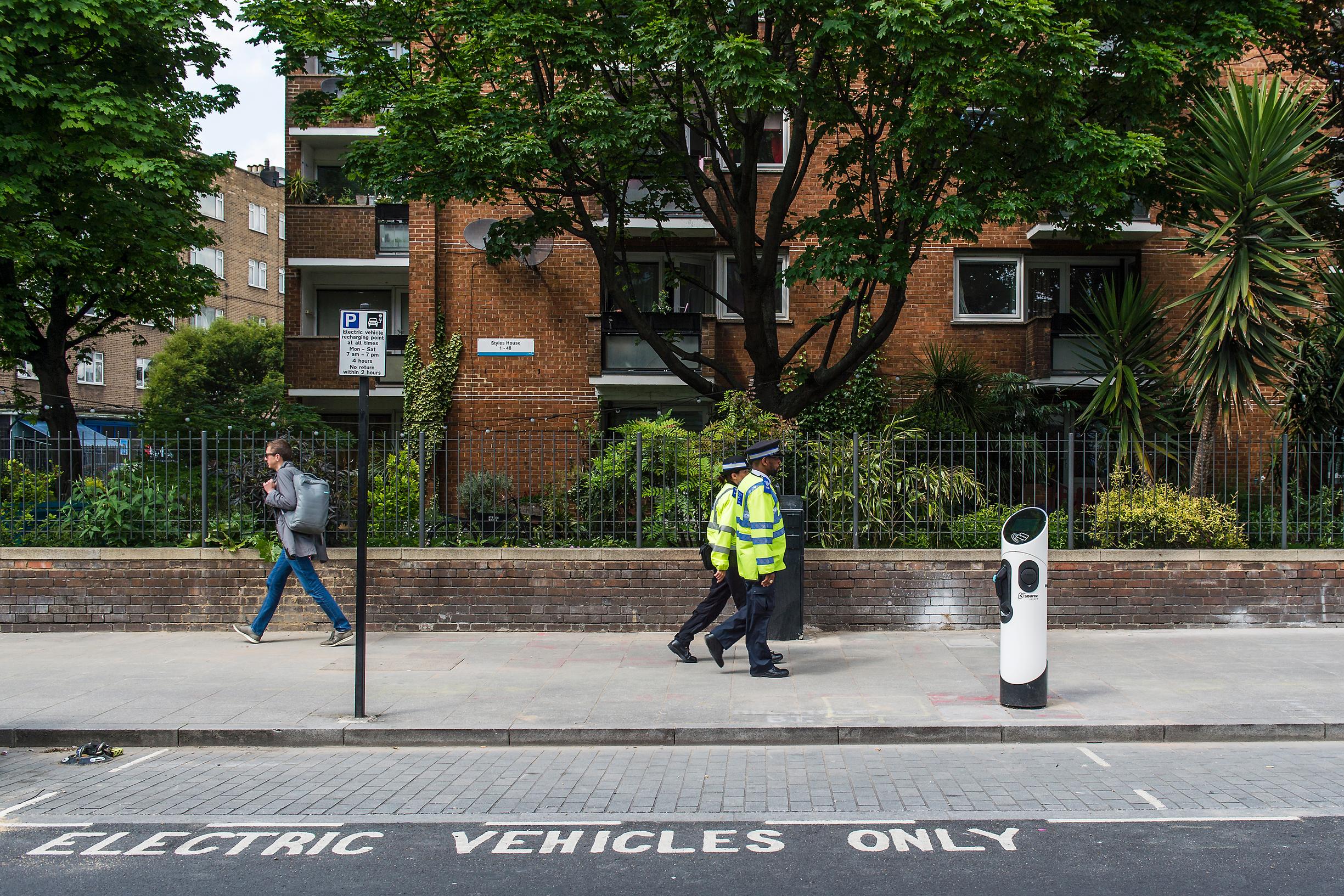 Members of the Source London electric vehicle (EV) charging network will have to pay a monthly subscription fee and pay-as-you-go rates from next month.
Up until now members have paid a £5 annual fee and EV charging sessions were free. They will now have to pay £4 a month while the pay-as-you-go fee for using new EV points added to the network will be 3.6p per 20 minutes. It will remain free to use existing EV charge points.
The new charging regime will be introduced for new members on 3 October, while existing Source London members be able to charge for free until 31 December.
The network's operator, BluepointLondon, says it will have added 400 new charge points to the network by the end of the year. It is also introducing an app that will enable members to book charging sessions at the new points.
It will be possible to reserve charging slots up to 40 minutes in advance via the app. BPL hopes the app, and a new interactive map of the Source London network, will help optimise journeys and reduce congestion around charge points. The booking capability will only be available to new members, or existing members who have applied for a new membership from 3 October onwards.
Source London was established by Transport for London (TfL) to encourage the development of on-street EV charging across the capital. The network was acquired two years ago by BluepointLondon (BPL), which is owned by the Bolloré Group, an international company specialising in electric transportation and energy storage systems.
BPL has now reached agreements with Transport for London (TfL) and 16 London boroughs that will give it access to maintain, operate and add EV charge points within their areas. The company's managing director, Christophe Arnaud, said that over the past two years BPL has been working to upgrade the network and remove barriers to charging. "In the past, EV users found it hard to locate functioning charge points and had to go to charge their vehicle in car parks where the actual cost of charging and parking escalated rapidly," said Arnaud.
It anticipated by that 400 dedicated EV charging bays will be equipped with new charge points by the end of 2016, with 200 already on-street in existing and new locations.
"In addition to the £30m we already invested in Source London, our determination to support EV uptake is also reflected in our competitive pay-as-you-go fee structure and new booking app helping users secure their charging location of choice. We will continue to work closely with London boroughs and the Mayor's office to add more charge points across London and will maintain a transparent and fair fee structure for all EV users."
The boroughs with a maintenance agreement with BPL are: Barnet, Brent, Bromley, Camden, Greenwich, Hackney, Hammersmith & Fulham, Hounslow, Kensington & Chelsea, Lewisham, Merton, Richmond, Southwark, Sutton, Wandsworth and Westminster.
In boroughs where BPL is not responsible for the maintenance, usage will remain free for Source London members. Faulty points or issues will be passed on to the relevant owners of points.
Source London says it is working to reflect consumer demand as reflected in Populus survey it commissioned in early 2016. This asked Source London members a series of EV related questions to better understand usage and key concerns around EV charge points. Some of the main conclusions were:
93% considered that there are too few charge points across London
92% want an interactive online map with real-time availability
64% want a booking app