Mayor of London commissions review of Garden Bridge
Sadiq Khan asks Margaret Hodge to look at whether £185m project represents value for money
23 September 2016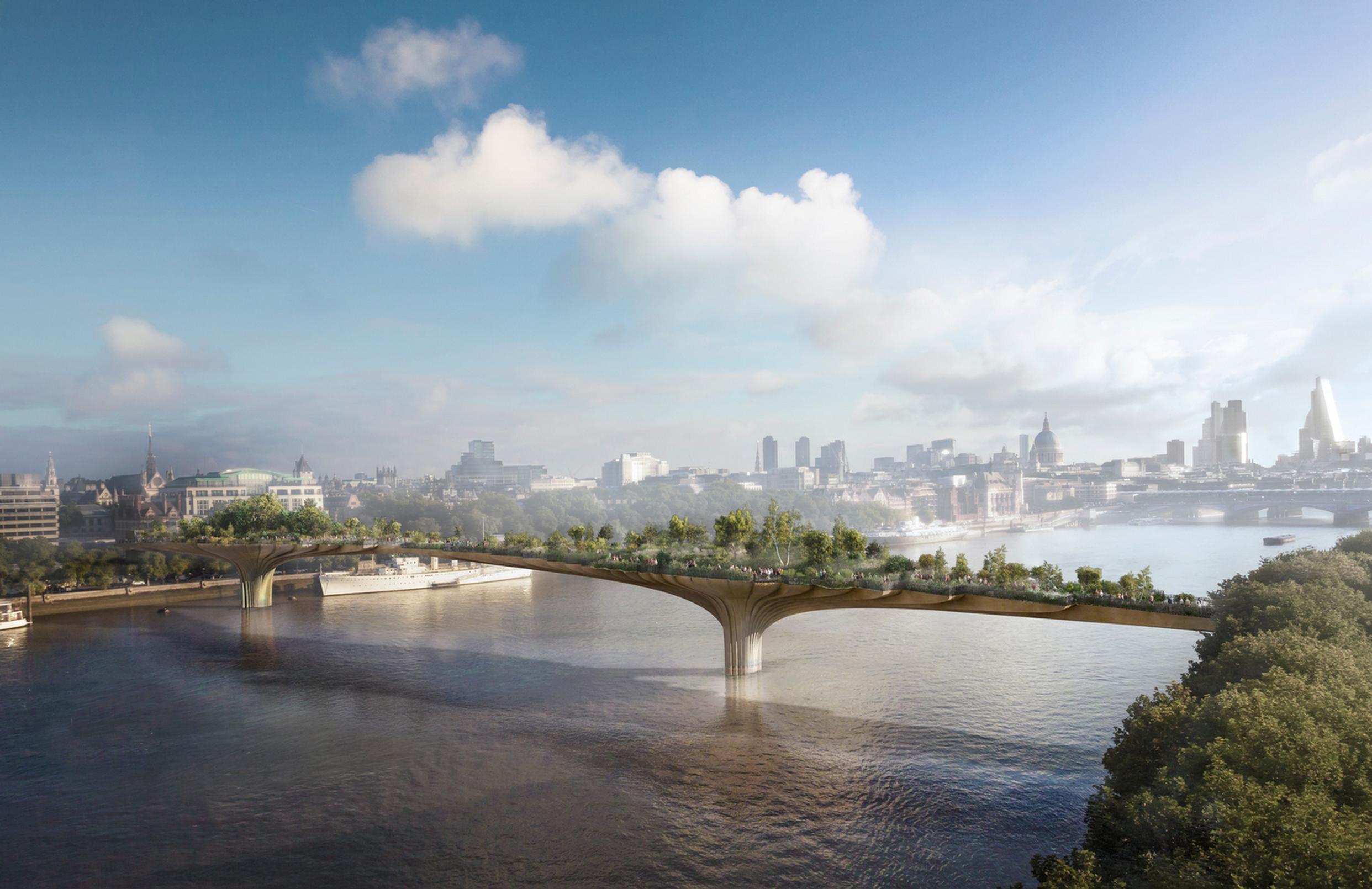 Mayor of London Sadiq Khan has asked Dame Margaret Hodge MP, former chair of the Public Accounts Committee, to conduct a review of the Garden Bridge project.
The review of the proposed £185m footbridge linking Temple with the Southbank will look at whether value for money has been achieved from the taxpayers' contribution to the project. Hodge has also been asked to investigate the work of Transport for London (TfL), the Greater London Authority (GLA) and other relevant authorities around the Garden Bridge going back to when the project was first proposed.
The Mayor said: "I'm clear that since the beginning of the project there hasn't been the necessary standard of transparency and openness around the Garden Bridge. Nearly £40m of public money has already been spent on the Garden Bridge project, and Londoners deserve far more information about the decisions that have been made around how their money is being spent."
The Garden Bridge review will look in detail at the procurement process around the project, and whether required standards have been met around transparency and openness going back to the beginning of the project. A report will be produced for the Mayor following the completion of the review.
Garden Bridge – funding so far
The Garden Bridge Trust has stated that the total cost of the project is currently estimated to be £185m.
£60m of public money has been pledged – with £30m from TfL and £30m from the Government – £20m of the money pledged by TfL is in the form of a loan to be repaid in full.
Approximately £37m has already been spent from the total £60 million pledged by Government and TfL.
If the Garden Bridge is finished, the £20m loan be repaid to TfL and the Garden Bridge Trust will need to pay approximately £22m in VAT to the Treasury – leaving an ultimate cost to the taxpayer of £18m.
In his first week as Mayor Khan promised to look into the decisions made around the public sector contribution to the project, and subsequently published the full business plan for the Garden Bridge project, as well as a list of its funders that could be made public. The Mayor pledged to make the project more transparent compared to his predecessor Boris Johnson. He also said that no new London taxpayers' funds should be committed to the Garden Bridge.
Khan said Margaret Hodge is "hugely respected" for her work scrutinising high-profile publicly funded bodies as chair of the Public Accounts Committee. "There's no better qualified person to get to the bottom of the procurement process around the Garden Bridge, and establish whether Londoners have been getting value for money since the project began," he said.
Hodge, who is the Labour MP for Barking, said: "I'm delighted to accept Sadiq's offer to look in detail at some of the key decisions made so far around the Garden Bridge. It's not a project that I have previously had an opinion on either for or against, but given the millions of pounds of public money allocated to the project, it is clear that there needs to be far more transparency around how funds are being spent. The planned bridge is a major project in an iconic part of London, and there are clearly questions that remain unanswered around issues like procurement."
Lib Dem London Assembly member Caroline Pidgeon called on Khan to state he will not underwrite the maintenance of the Garden Bridge. "His current stance of providing a permanent taxpayer bailout to pay for the maintenance of the bridge while claiming to never provide any further public funding for the project is utter nonsense and indefensible."