London mayor Sadiq Khan boosts pollution fund to tackle air hotspots
19 July 2016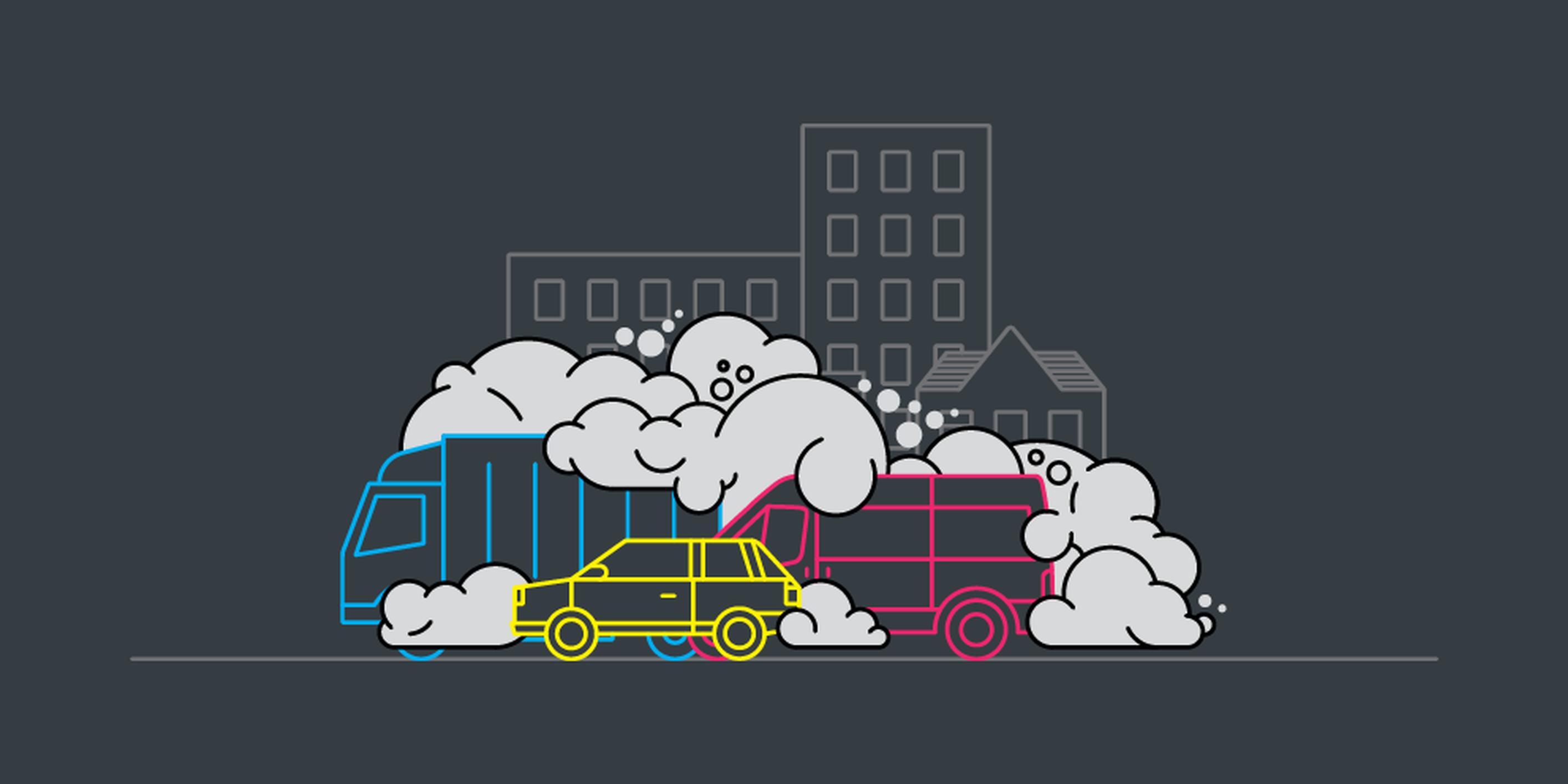 Sadiq Khan, the mayor of London, has launched an £11m fund to help some of the capital most polluted boroughs implement measures to tackle air quality hot spots.
Five 'Low Emission Neighbourhoods' will be set up across eight boroughs. Measures envisaged include: new penalties for the most polluting vehicles; car-free days; green taxi ranks for zero emission-capable cabs; and parking reserved for the cleanest vehicles.
Khan says that the injection of cash and the securing of matching funding from boroughs has enabled him to expand the number of Low Emission Neighbourhoods from two to five. Funding for Low Emission Neighbourhoods has increased from £2m budgeted under previous mayor Boris Johnson to a total investment of £11m – comprising £5m from Transport for London and £6m from the participating boroughs.
The Low Emission Neighbourhoods will be set up in the City of London, Greenwich, Hackney, Islington, Newham, Redbridge, Tower Hamlets and City of Westminster. They are expected come into full effect by the start of 2019.
The new London mayor has made tackling London's poor air quality a priority. Earlier this month he launched a public consultation containing ideas such as an Emission Surcharge (nicknamed the Toxicity or 'T Charge') from 2017 for the most polluting vehicles entering central London and the extension of the Ultra-Low Emission Zone by 2020 or earlier.
To view the consultation visit www.london.gov.uk/cleanair
Sadiq Khan, said: "Make no mistake: London is in the midst of an air quality crisis. Air pollution is permanently affecting children's lung development and nearly 10,000 Londoners are dying early every year due to the long-term exposure of London's dirty air. We need urgent and bold action and this includes targeted local initiatives to tackle some of the worst pollution hotspots in London.
"The previous mayor committed to funding two local projects, but I don't think this goes far enough. So I'm delighted to announce that we will now be funding five key areas across London – helping to tackle air pollution and transforming neighbourhoods.
"The action we are taking in the capital is vital, but it's imperative that our ambition is matched by ministers. That's why I'm also calling on government ministers to put in place incentives for people to switch to low-emission vehicles, as well as providing London with additional powers and funding to help tackle this public health crisis."
Besides the Low Emission Neighbourhoods a range of other borough air quality projects are being supported by the Mayor's Air Quality Fund (MAQF), which is providing an additional £5m for a range of borough-wide projects, such as anti-idling campaigns, over the next three years.
Ben Plowden, TfL's director of surface strategy and planning, added: "To tackle the capital's poor air quality we need a range of interventions both large and small. The mayor has already announced wide-ranging proposals that are aimed at improving the environment across large swathes of the capital. Low Emission Neighbourhoods are another piece of the jigsaw, taking a localised and holistic approach to cleaning up London's air."
The five Low Emissions Neighbourhoods proposals include:
Westminster

– the Marylebone Low Emission Neighbourhood is a partnership between the council and local stakeholders including residents associations and business improvement districts. Proposals includes better management of taxi ranks, improving building emissions and an electric vehicle delivery scheme in conjunction with UPS consolidating freight delivery to cut down on vehicles on the road.

Hackney, Islington and Tower Hamlets

– the City Fringe Low Emissions Neighbourhood proposal includes tree planting, an emphasis on walking and cycling with improved pavements and cycle routes, and parking spaces for the sole use of the cleanest vehicles.

City of London

– the Barbican Low Emission Neighbourhood proposal includes no-idling zones where stationary vehicles must turn off their engines, restricted access to certain streets for all but the cleanest vehicles and green taxi ranks.

Greenwich

– the Town Centre and Trafalgar Road Low Emissions Neighbourhood proposal includes a series of car-free days in the town centre, an incentive scheme to encourage walking and cycling and an extensive series of mini parks throughout the area.

Redbridge and Newham

– the Ilford Garden Junction Low Emission Neighbourhood proposal includes a green barrier between the road and pavement to reduce pedestrians' exposure to fumes, plus other road restrictions.