Parties' differences over transport highlighted as Scotland poised to go to the polls
03 May 2016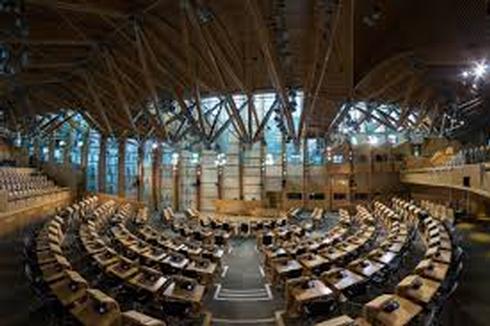 The media has put a spotlight on political parties' opposition to the SNP's flagship pledge to slash airport passenger duty, the enthusiasm for the various parties for re-opening rail lines, and the lack of specific pledges on active travel.
Days before polling, the Herald Scotland highlighted the SNP pledge to halve APD and eventually to end it altogether and said that the policy will "finally come to pass" if the nationalists are re-elected, and said that the Lib Dems and Greens would retain it on environmental grounds.
The newspaper asserts that rail "is at the core of most of the parties' transport proposals," with "the success of the Borders Railway" inspiring various plans, the SNP examining extending it south to Hawick and Carlisle and the Stirling-Alloa rail line to Dumfermline; the Conservatives pledging to restore Reston and East Linton stations and the Greens seeking to re-opening the Methil and Leven routes and dual the Highland line. Labour, it notes, is the only party to mention Glasgow Crossrail, which it wants to "see progress on". No party, it says, mentions the Glasgow Airport rail link.
After the opposition parties criticised the SNP's cycling record at a demonstration at Holyrood, the newspaper also says that while the Greens claim they can raise the budget for active travel to £220m, the Conservatives would by contrast put in £5m, Labour merely promises "extra investment" while the LIb Dems simply seek "more segregated cycling lanes without specifying a spending quota".