New transport model will be driven from the ground up
City authorities and transport providers need to make the transition to a personalised, user-focused mobility system, writes George Hazel
02 March 2016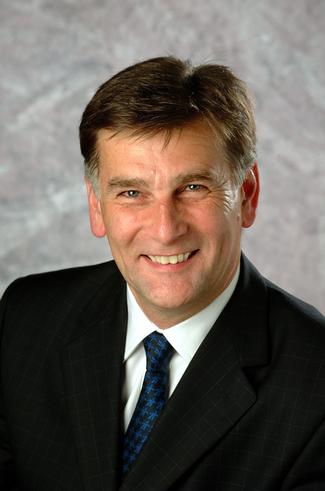 Global trends are disrupting traditional ways of providing services to people and businesses in urban areas. Smart mobile in combination with the Cloud will provide packages of mobility services profiled to an individual's needs and values. This emerging market is attracting new, non-traditional players who have the skills and expertise to provide such services. These changes will bring huge benefits to users and cities, but also disruption and threats to existing business models and governance. Whoever owns the customer in this new model has the ability to nudge users in any direction and sell a range of products and services to users and cities.
In the future we will have a system that is driven from the user up. This takes us into the world of co-design, incentives and loyalty programmes, and back office systems that provide the user with one account for all services. City authorities and transport providers will need to create an interface between their strategic aims and objectives, driven from the top down, and the user-focused, seamless and personalized model driven from the bottom up.
These trends are already happening across Europe, North America and Asia. They will have significant impact in several ways:
• Infrastructure will be connected through the Internet of Things. The Connected Car will be able to talk to smart street furniture, control centres and users. There will be no need for expensive signing gantries. People will have individual mobility packages that will guide them through the city, offering choices and updating the status of the systems.
• Autonomous vehicles will arrive within the next 10 years in complex urban scenarios. This will have a huge impact on city life. For example, an OECD [Organisation for Economic Co-operation and Development] study in Lisbon in 2009 concluded that if every car in the city centre was autonomous and shared we would only need 10% of the current number of cars and would need no local public transport services. Imagine the impact of this on congestion, pollution and land use as large areas of car parking are released. Community sharing schemes will emerge.
• Freight logistics will be impacted in a fundamental way. Vehicles will be driverless, with intelligent routing making the system much more efficient and the last mile will be transformed. For example, there are projects in Sweden and London to deliver packages to parked cars when the owner isn't present. This saves money for the delivery agent, generates income from the customer and reduces congestion and pollution.
• The shared economy will mean that the ownership model will change to a pay-as-you-go model. Auto manufacturers are already changing their business model to cope with this. The emergence of Uber, Hyacar, Lyft, etc. combined with community car clubs, car hire and bike hire will see the demise of many local bus services. This will save money for local government, provide a better service for users in the city and surrounding areas and also change the design of the urban streetscape. It will, however, significantly impact on bus companies if they do not respond to the change.
City management will benefit from these new models. Whoever owns the customer can offer incentives to manage supply and demand, incentivize users to shop in different areas, walk more, travel at different times, etc. However, to enable that to happen the business and governance models need to change. A vertical, siloed approach to services will not work. The new world of user-focused services cuts across all sectors and departments.
Mobility expert George Hazel will be discussing Mobility as a Service at Smarter Travel LIVE!