'Digital transport analysis will transform active travel'
Ordnance Survey and Basemap are developing accurate road network data and software to encourage active travel to schools, writes Mia Benjamin
01 March 2016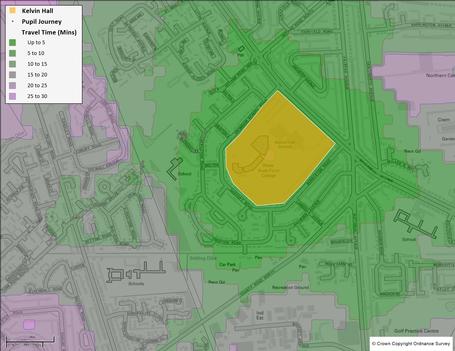 With global warming and public health becoming issues of growing concern, we are seeing a shift from car-dominated transport to active travel. Increasing fuel prices and obesity levels are adding to the pressure to make this change sooner rather than later.
In particular, schools need to encourage pupils to make active travel choices and rely less upon cars and public transport. "With improvements in software and data, head teachers can quickly work out safe walking routes and distances to school", explains Dan Saunders from Basemap, who will be speaking at Smarter Travel LIVE!
Ordnance Survey maps have been around since 1745 and are regarded as the market standard in the UK. Over the past 12 months Ordnance Survey has received funding from the Department for Transport to provide the definitive road network, which involves combining detailed street data from councils with the already detailed ITN and Urban Path data. This will result in the most advanced detailed digital road network we have ever seen in the UK.
Ordnance Survey data, together with TRACC software run by Basemap, allows schools to calculate the shortest walking distance/time and to add footpaths/footbridges to walking routes. Schools can also identify local cycle paths, determine the number of cycle racks required and allocate bus passes according to pupils living beyond the shortest walking distance.
Pupil safety is of uppermost importance when promoting active travel. The TRACC software can switch roads off from calculations, for example removing dangerous roads from routes that pupils should not be using for walking or cycling.
Kelvin Hall School is a popular, oversubscribed school in Hull. One of their criteria for admission is distance to the school. "In order to calculate the shortest walking distance precisely, we needed an easy to use but accurate software to calculate the coordinates. We decided to use the TRACC software," says Helen Harrison, PA to the Head teacher.
Using Ordnance Survey data and the TRACC software, the school calculated the exact distance of the easting and northings of the applicant's address to the school, which gave them the most accurate distance possible.
Basemap will be presenting in partnership with Ordnance Survey at Smarter Travel LIVE! Visit the Basemap stand in the exhibition to see how transport analysis is transforming active travel.
Mia Benjamin is digital marketing executive at Basemap