Martin calls for intelligent solutions to congestion
09 December 2015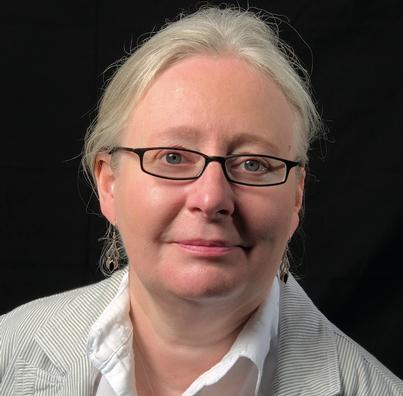 Intelligent transport systems have a vital role to play in tackling a host of transport challenges ranging from cycling safety to motorway management, believes Jennie Martin, secretary general of ITS (UK).
At Smarter Travel LIVE she will explain how electronics, information and communications technologies can deliver transport improvements more efficiently than extensions to physical infrastructure. "This will save money, typically 50%, and reduce environmental impact," she asserts.
ITS services and products are based on a wide variety of information about transport, travellers and vehicles, explains Martin.
She says these solutions can be deployed on infrastructure to: improve road network management and increase productivity; on vehicles to improve safety, reduce journey times and polluting emissions; and by travellers to simplify ticketing and payment and deliver better information. It can connect all three of these sectors to improve mobility and accessibility across the board, she believes.
Martin sees the adoption of "smart motorways" as key to reducing congestion and making more efficient use of existing road space. "It can convert under-used hard shoulder into a running lane during 'rush-hours' and harmonise lane speeds during busy periods to increase throughput as well as reducing accidents."
'Smart motorways' and similar active traffic management can also reduce energy consumption, greenhouse gas emissions and dependence on fossil fuels, she points out.
Martin also believes that highly automated vehicles, "ultimately driverless cars", will reduce accidents and make journeys more productive.
Elsewhere, public transport can be made more accessible and user-friendly by "electronic ticketing, electronic provision of real-time information on services and by smartphone apps".
"ITS (UK) looks forward to being part of Smarter Travel LIVE," says Martin. "Having attended the most recent edition of the event, we know that it attracts a wide audience drawn from all professions associated with the transport sector. This gives us an excellent opportunity to put our technology agenda in front of colleagues from other fields and learn from their comments."
She adds: "ITS can only be one part of any successful transport scheme and that is why we anticipate using Smarter Travel LIVE to rekindle existing relationships with the wider transport world, and hope to welcome many colleagues from other disciplines to our ITS stream in the conference.
"We particularly look forward to visiting Milton Keynes again, home to our Foundation Members the Transport Systems Catapult and to the exciting trials of autonomous pod style public transport vehicles. The local authority has taken a strong lead in transport innovation which will make an excellent backdrop to the event."
Jennie Martin will be discussing the very latest Intelligent Transport Systems projects at Smarter Travel LIVE