Smarter Travel LIVE to shed light on new £580m fund
27 November 2015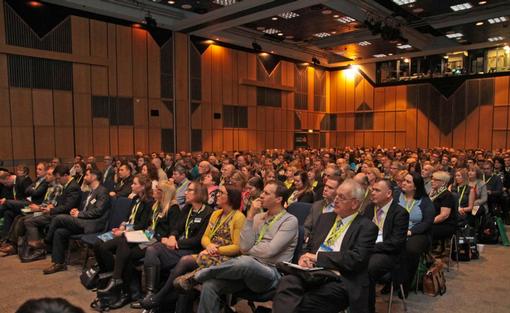 Chancellor George Osborne announced a £580m new 'Access' fund for sustainable transport in Wednesday's Spending Review. The funding is made up of £80m revenue and £500m capital to be awarded over the next five years. This represents a continuation of the Local Sustainable Transport Fund (LSTF), a programme launched by the Coalition Government in 2010 offering £560m to projects that promote changes to travel behaviour.
The DfT says that next month it will outline what types of projects will qualify for Access funding and provide details of the application process.
There will also be £300m for cycling projects up to 2020, which will include continued funding for the cycle training programme Bikeability. More than £100m funding will go to the Cycle Ambition Cities over the next two years.
The DfT says it will publish the Cycling and Walking Investment Strategy in summer 2016, with a statement of funds available by February 2016.
All of these developments will be discussed at Smarter Travel LIVE, which will take place at ArenaMK, Milton Keynes, on 17 – 18 March 2016.
The event, sponsored by Sustrans and organised by Landor LINKS, will consider how the Access fund should be used to enable effective transport provision in towns and cities. There will be a range of insights from local sustainable transport fund teams, new technology entrepreneurs and local and central government departments.
If you would like to give a presentation at the event contact Programme Manager Rory McMullan at rory@landor.co.uk or call him on 0757 212 5588.
The Transport Systems Catapult and ITS UK are key event partners for Smarter Travel LIVE 2016, which is also supported by the DfT and hosted by Milton Keynes Council, home to Transport Systems Catapult.
More details at: http://www.landor.co.uk/smartertravel/2016/home.php
The event will also host the Smarter Travel Awards, which were keenly contested last year with nearly 90 entrants vying for the seven trophies.
More details of the Smarter Travel Awards at: