Road closures needed if traffic levels are to drop, says Melia
23 November 2015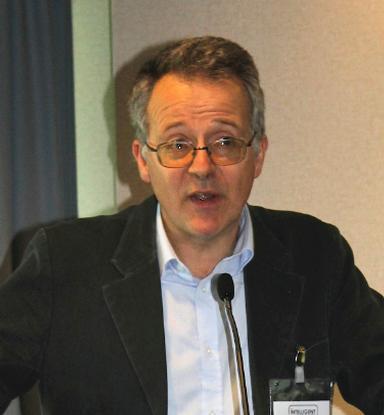 Improving public transport services will do little to cut traffic levels without "constraints" such as road closures, pedestrianisation and road user charging, according to Dr Steve Melia, Senior Lecturer in Transport and Planning, University of the West of England.

Speaking at the Intelligent City Mobility event, held at KIA Oval, he said: "Every measure that takes motor traffic off the roads frees up space for someone else."

In his book, Urban Transport Without the Hot Air, Melia assessed how six cities - Brighton & Hove, Bristol, Cambridge, Freiburg, Groningen and Lyon - had reduced traffic levels.

"These cities have achieved a shift away from car driving in a context of rising population and rising population density," he told delegates at the Landor LINKs event. "They have all placed constraints on road space, and many of those constraints were deliberately created. All of them made radical changes of different kinds, which included closing roads, modal filtering and pedestrianisation, which they all used in different combinations."

Each city combined big investment in public transport with modal filtering of routes to encourage cycling and walking, said Melia. "So, am I contradicting myself here because I've been saying that expansion of public transport does not make much difference? Well, it does if it's part of a package that includes, critically, some form of restraint on the use of the private car."

Melia conceded that road closures can result in some traffic being displaced. He said that a study in Cambridge revealed that traffic in the immediate area around schemes nearly always falls. "What we are not sure of is what is the overall effect on traffic across the city as a whole. You could have someone who is miles away from the closed roads deciding to make a trip outwards to the motorway, and we probably would not have recorded that in the study."

The Cambridge study found that road closure schemes work best when there are "no convenient alternatives" for traffic. "When all the alternative routes are already congested, that's when you get the real benefits in terms of behavioural change."

John Dales, director at Urban Movement, sounded a note of caution to councils when planning to close roads. He offered the example of 'experimental' road closures at Loughborough Junction in south London, which came into force at the end of August. The trial was meant to run for six months but Lambeth council is to re-open some of the roads on 25 November after complaints from residents and the emergency services.
Dales told delegates there had been "real problems" with the Loughborough Junction road closures. "Experimental schemes do not work terribly well. You have to think more rationally about what might happen. Where will the traffic go? If there's just road closures without a beautiful space or place there, and there is no obvious gain for the pain people are receiving then it won't work. You need to have thought hard enough and deep enough to be sure you are doing the right thing."

He suggested that with some schemes, where there was little support and the benefits were far from clear, it might make sense to spend available funding elsewhere where more positive outcomes were likely.