Business innovation will transform shared mobility, says Polak
17 November 2015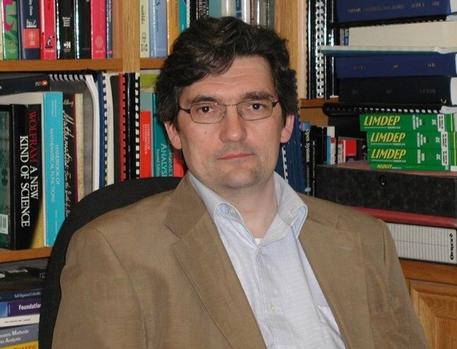 Shared mobility is entering a period of "tremendous change" that will be driven by business innovation, according to Professor John Polak, head of the Centre for Transport Studies, Imperial College London. Speaking at the Intelligent City Mobility event, Polak said that business innovation rather than technology will result in growing numbers using shared modes of transport. "Technology by itself is nothing. It's only when it is conjoined with the right business model that it becomes relevant," he told delegates at KIA Oval.
"We have not seen business model innovation within urban transport until now. The urban transport sector is changing from a sclerotic industry to a highly dynamic one. Unlike technology, business model innovation can develop very rapidly, which means it can run through many generations of experiment testing in a short period of time."
The shared mobility model will reap the benefits of falling costs and greater flexibility, said Polak. He noted that four different car share models have emerged over the past 10 years: the round trip arrangement where a car club car is picked up and returned to the same dedicated bay; a more flexible fleet system, where cars are collected and dropped off at specific points, similar to the London cycle hire scheme; a system where the car club allows its vehicles to be picked up and dropped off from any parking space within a designated zone; and a 'peer-to-peer' model, where an operator arranges the interaction between sharers and users, and takes a share of the proceeds.
Car sharing is evolving, said Polak, with users in urban areas set to be offered more flexibility and a greater range of vehicles. But differences will remain between car sharing and ownership, he said. "However efficient the fleet is, it won't be quite as spontaneous as going outside your front door and getting in your car. There is an uncertainty in car share – a vehicle may not be available when you want one."
In its formative years car sharing has primarily appealed to "early technology adopters", Polak said. "These are urban young males with no children – the classic early adopter profile." But other demographic groups are now beginning to understand the benefits of shared mobility, he observed.
Automotive manufacturers such as BMW, Daimler and Ford are investing in shared mobility models. "But they are not doing it in-house. They create spin-outs. These are start-up firms charged with driving that innovation."
The "big players" will not be able to control how shared mobility develops, said Polak. He sees the rise of unforeseen, "insurgent innovations", which will quickly gain prominence in the way that services such as Uber have. He said that transport academics and the traditional players will find these changes difficult to deal with and will find themselves increasingly pushed to the periphery by new forces.
Polak believes that these new innovations should be allowed to develop free of central government interference. "We should not presume to know what is in the best interests of the citizen. Don't give it to government to manage and regulate. Government is not where the action is. Allow innovators to try things - let them go and succeed. Keep government as far away from it as possible!"