Amazon centre's EV charging posts protected
10 May 2021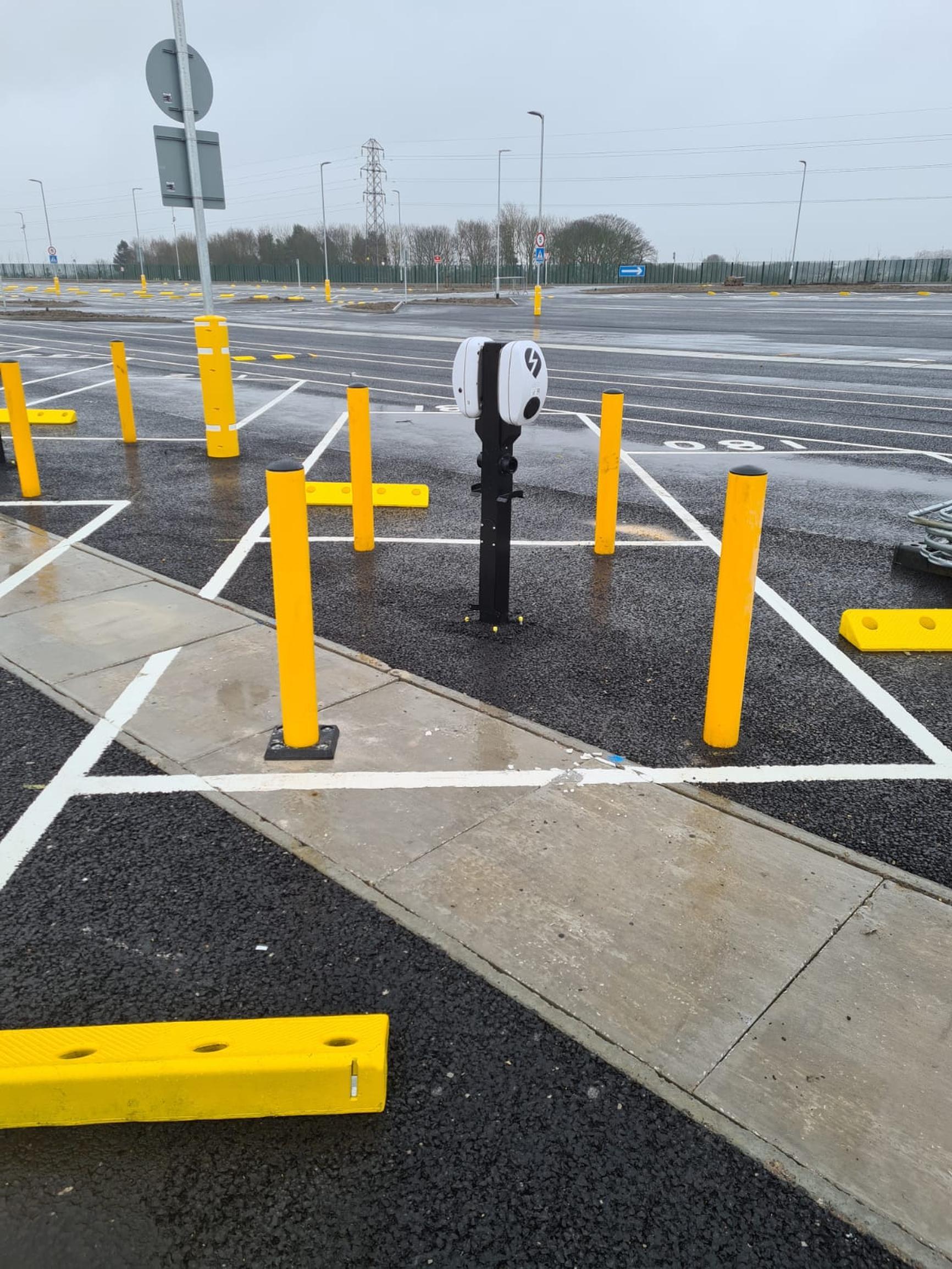 Electric vehicle (EV) chargepoint protectors are part of a package of safety and impact protection equipment specified for Amazon's new North East warehouse and distribution centre in Gateshead.
Safety barrier specialist Brandsafe is supplying impact-resistant protection posts, bollards and car wheel stops to provide EV chargepoint at the 148,477 sq. ft. logistics facility at Follingsby Park.
Brandsafe is working on the product specification with architects SMR Architects and main contractor TSL, providing consultancy and project design alongside aftersales service and support.
The Gateshead site is part of plans by Amazon to boost its North East distribution activities, boosting services to millions of customers across the region. It is anticipated that the facility will operate as a freight consolidation centre, with HGVs delivering goods from larger storage facilities before distributing these to the local area. The distribution centre is set to employ around 1,000 people when it opens in 2022.
Armco rails and safety barriers featuring integrated safety ends, corners and post caps together with pedestrian handrails, polywrap column protectors, security caging and fencing, and cycle shelters, are among hundreds of items of equipment also installed by Brandsafe's service team, to meet the requirement for safety and impact protection around the site. These items are being manufactured at the company's Milton Keynes site.