The road to better electric vehicle charging
Chris Wortley explores the challenges and opportunities electric vehicle charging presents to businesses across the nation
29 May 2023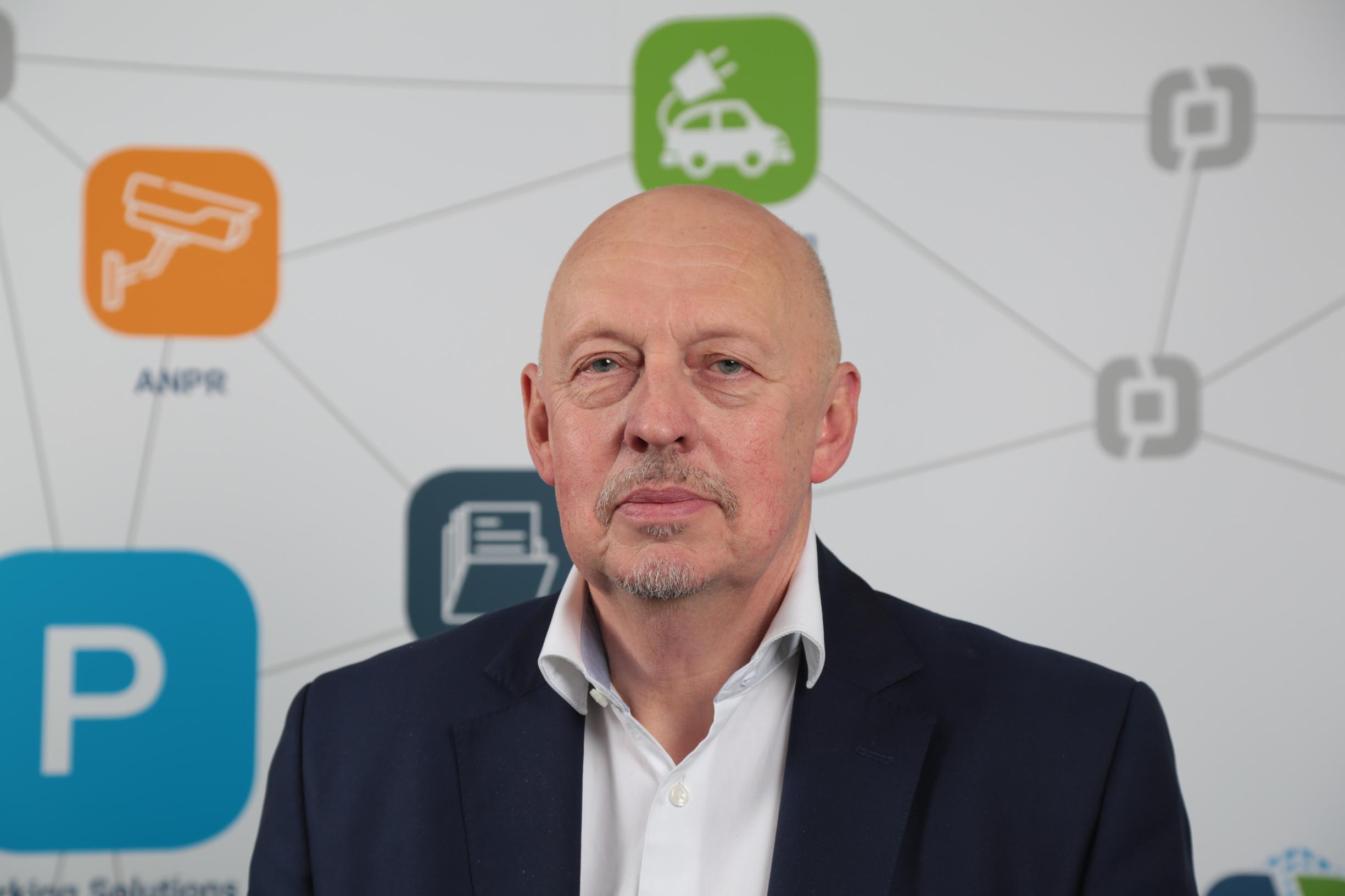 Over the next seven years, the growth of electric and hybrid vehicles on UK roads is expected to rise by more than 300%. Whilst the environmental and economic impact of electric is undisputed, the nation's current electric vehicle parking infrastructure is patchy.
The challenging EV charging landscape
Put simply, there is an issue with EV charging infrastructure in the UK; it is ill equipped to cope with a huge increase in electric vehicles on our roads.
A case in point - at Christmas time it was reported that Tesla owners queued for up to three hours to charge up at sites in Hertfordshire, Cumbria, Westmoreland and Telford. Waiting drivers described supercharge stations as 'absolute carnage', with some complaining of 40 cars held up in the backlog.
This is not just an inconvenience, it's a dangerous trend that could undermine the electric vehicles' market. This kind of charging chaos has been blamed for the recent recovery in the new car market – with a surge in petrol registrations. According to data from the Society of Motor Manufacturers and Traders (SMMT), 14.5% more cars were registered in January this year than January 2022, and petrol vehicles accounted for 58,973 – which is over 7,500 more than the previous year.
It's a setback for sustainable transport and for our health. There is no denying the link between respiratory health conditions and internal combustion engine fumes. And reducing those emissions is good for the planet and for each and every one of us.
The positive news is that the Department for Transport has an ambition to increase the number of electric charging points to 300,000 by 2030. However, with fewer than 9,000 new public chargers installed in 2022, it is feared the reality will fall considerably short.
Issues around EV charging are twofold – systems that are already in existence are starting to fail because they were never future proofed. Some of these were installed up to 12 years ago, so the technology they are based upon is already outdated. They are also not user friendly and the providers can't charge for the distribution of the electricity because there's no payment technology embedded.
Secondly, examining more recently installed machines, one of the biggest challenges is that they're out of action frequently, and often fail to have a proper service contract in place. Providers must consider the service, the maintenance, the upkeep of the system. And all of the infrastructure has to be provided with a good warranty. This is key.
As an electric car driver for over a year, I believe that charging your vehicle with electricity should be as simple as filling your vehicle with petrol or diesel. It seems absurd that every separate provider developed an app that the customer would need to download. Today, we're faced with a myriad of solutions including bespoke apps and QR codes to scan. In my opinion, infrastructure needs to be simple and allow motorists to pay with their contactless card.
It's not such a big ask. In fact, we're not too far away from technology that will recognise your vehicle identification number when you plug your car into an EV charger – and the machine could automatically bill the manufacturer, who can take payment monthly for the cost of electricity wherever you charge. It could be that straightforward.
Battling 'range anxiety' and other concerns of EV motorists
People moving to electric vehicles have a number of fears. One of them is range anxiety, which is somewhat helped by sat nav guidance, which can lead you to a facility. But there are other concerns, such as how do I charge my vehicle? What connection is correct? How do I pay for it? Do I need to be registered? Do I need to give my email out and will I get spam?
There are two scenarios that I believe play out daily. You might be getting low on electricity, and you use your maps to easily find a charging location. The charger you find allows contactless payment, so you tap your card, or use your phone to pay with Apple Pay, and within 10 minutes, you've added 100 miles to your range. That's a great experience.
Conversely, it's raining. You find a charging facility but it doesn't accept you card. You have to download the provider's app, and your mobile signal is poor. You're stood in the rain trying to connect, download the app and register. Realistically it may have taken 15 minutes and you have only just started charging, and you're going to be late for your appointment.
These are real experiences and they demonstrate how much work there is to be done to make the whole process seamless, intuitive and user-friendly.
The commercial opportunities EV provides leisure businesses
Embedding EV charging infrastructure at the locations where motorists are already headed and where it would be convenient for them to charge their vehicles, and where businesses could derive a commercial benefit, is essential.
This will be in addition to a traditional petrol or service station. It will be a hotel chain or restaurant. We've seen it rolled out at McDonald's with success. Personally, when I'm travelling on a long journey, I go there now because I can charge my vehicle while grabbing a coffee and doing a bit of work. It's a great way to attract customers and, in future, may be just as desirable to them as offering Wi-Fi.
Harvester is another great example. In fact, it was estimated that the chain's Flamstead site was set to benefit from around 3,000 individual chargers and 1,500 hours of dwell time, which could convert into revenue of, on average, £46,000 per year.
When it comes to travel, people are now filtering AirBnB and hotel searches based upon EV charging availabilities. The risk for holiday cottage hosts is that a motorist might plug their car with a three pin socket into the home supply and use the power. In this instance, providing an EV charging point with payment functionality, would allow guests to be effectively charged whilst they're staying over, instead of running up huge bills.
Future-proofing EV charging technology
What is clear is that the future for EV charging must meet the needs of both the supplier of the EV infrastructure, and the end user, the motorist.
As Metric, we've been working on what this looks like – a turnkey solution, which means providing the hardware, installation of it, and the software too. This allows the supplier to set pricing, so that if the cost of their electricity goes up, the end user is properly charged.
Embedded diagnostic technology is also important. As the provider, it's essential we're alerted as soon as one of the chargers isn't working, identifying where there's a fault, and allowing us to dispatch a service engineer to rectify the issue.
Solutions are needed that offer businesses a multi-tiered pricing scheme. For example, an office location may wish to offer free or discounted charging to their staff. Local authorities could offer at-cost charging to visitors to the local borough. Or taxpayers residing in that area could have their electricity capped.
Restaurants could even target diners with EV charging offers at specific times of the day or week. The capability is there, and for Metric's customers, we have a service team on hand to help 24 hours a day.
There is huge scope to do better when it comes to EV charging, and we have a responsibility to simplify and innovate, to safeguard our health and our environment.
Chris Wortley is managing director of the Metric Group. He has significant experience of the parking, retail and commercial sectors having undertaken senior roles both as a practitioner and a consultant at airports, parking management companies and within local authorities.