£13.9m awarded to councils in walking and cycling prescription trial
19 July 2023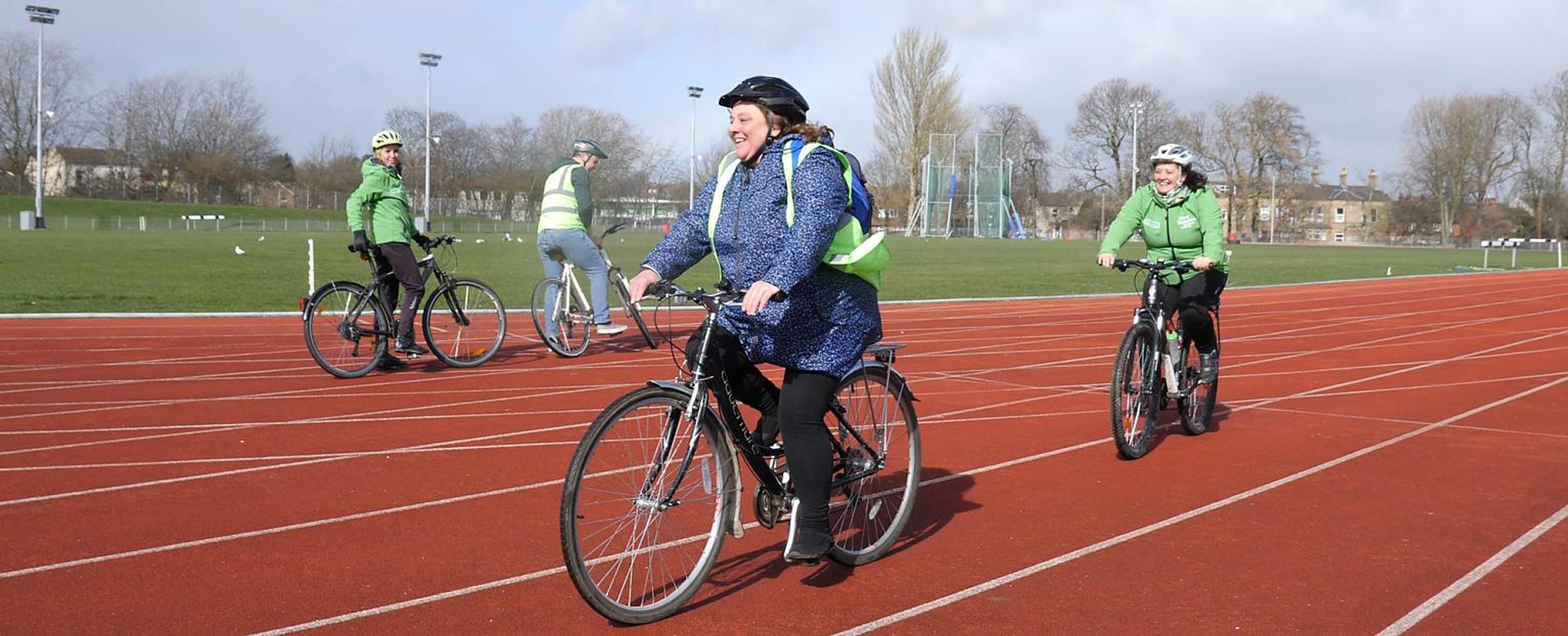 Eleven councils have been awarded a total of £13.9m in a trial that will enable GPs and other health workers to prescribe cycling and walking to patients.
The active travel social prescribing scheme, which is being overseen by Active Travel England (ATE), will allow councils to run a range of projects that will evaluate the impact of active travel on an individual's physical and mental health, such as through reduced demand for healthcare appointments and reliance on medication.
Recipients include Bradford City Council, which has been awarded £1.34m to deliver projects that will see patients offered free access to guided walking and cycling activities, cycle training and bike loans.
In Plymouth, the council is using its £1.2m share of the funding to help tackle patients' individual barriers to active travel by working with them to develop personal walking and cycling plans.
The Government committed to fund active travel social prescribing pilots as part of the Gear Change plan in 2020. The pilots will see active travel and health officials work together to develop a 'whole systems approach' to health improvement and tackling health disparities.
Active travel commissioner Chris Boardman said: "Many studies have shown active travel has massive health benefits. Enabling everyone in England to travel under their own steam will help reduce conditions such as heart disease and type 2 diabetes, whilst at the same time, improving mental wellbeing.
"We aim to use these trials to build on the existing evidence to show how bringing transport, active travel and health together can help build a healthier nation in an easy and sustainable way."
Decarbonisation minister Jesse Norman said: "This funding will help thousands more people across the country to realise the mental and physical health benefits that walking and cycling brings.
"Prescribing walking and cycling will not only improve the health and wellbeing of people across the country but will also reduce pressure on the NHS and help people to choose more sustainable transport choices."
ATE has also published a breakdown of funding for its £32.9m capability fund, initially announced in January. This investment is designed to help 78 councils in England design, develop and consult on high- quality active travel schemes that work for residents. The funding will also be used to deliver training and engagement activities that give people the choice to walk, wheel and cycle.
Allocations for the £13.9m social prescribing
Bath & North East Somerset Council - £1,612,773
City of Bradford Metropolitan District Council - £1,340,145
Cornwall Council - £844,641
Cumbria County Council - £1,496,432
Doncaster Metropolitan Borough Council - £665,000
Gateshead Council - £1,431,240 Leeds City Council - £1,373,444
Nottingham City Council - £1,588,785
Plymouth City Council - £1,241,722
Staffordshire County Council - £834,458
Suffolk County Council - £1,490,506