Legal challenge to active travel cuts
Campaign group Transport Action Network (TAN) claims ministers bypassed legal processes to cut investment
05 June 2023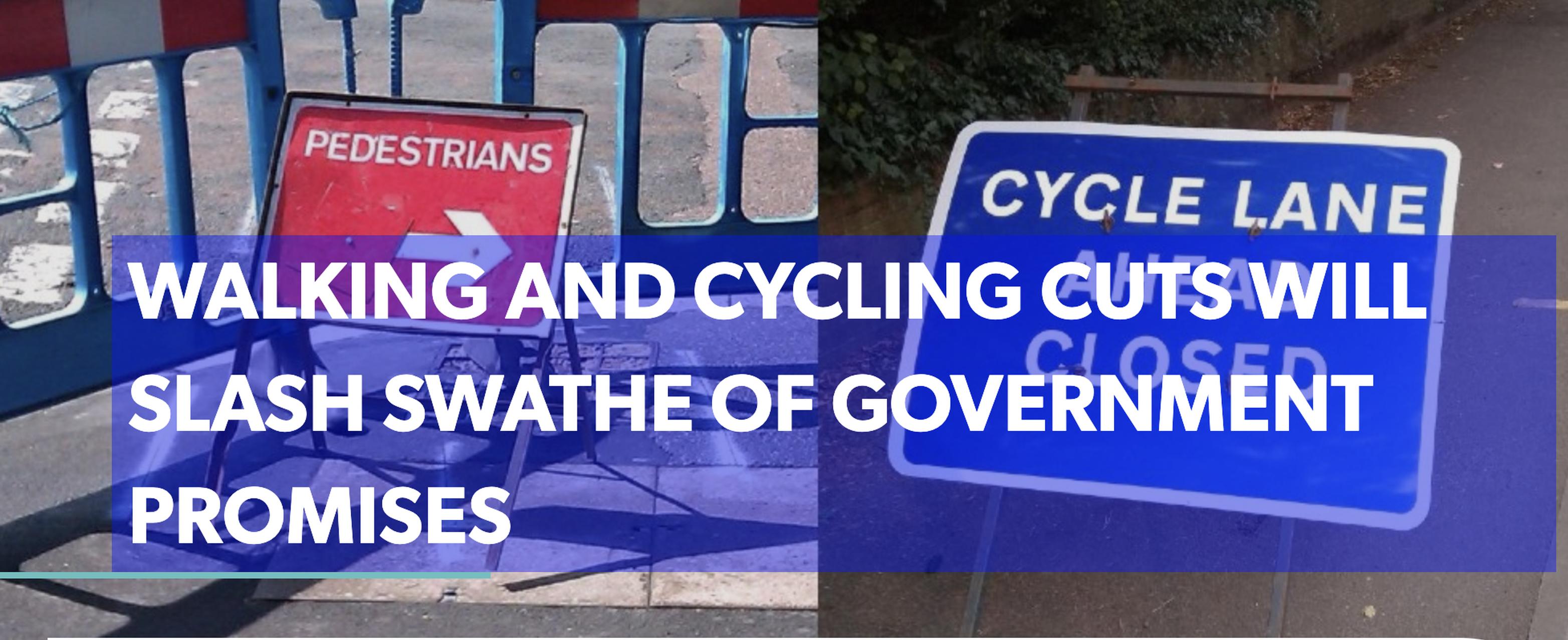 The Department for Transport's (DfT) decision to "slash funding for walking and cycling by two-thirds" is facing a legal challenge. Campaign group Transport Action Network (TAN) claims ministers bypassed legal processes to chop investment. TAN is arguing this unlawful cut will have a domino effect, toppling wider government promises to protect the climate, clean the air and level up the country.
Last summer, ministers announced major investment, saying active travel was "one of the best return on investment decisions governments can make…saving our NHS billions of pounds each year" and that "[f]aced with the rising cost of living and a warming planet, there is a renewed sense of urgency to act" . But this March, the new Government cut dedicated funding in England outside London to just £1 per head for the rest of this Parliament. By contrast Wales is investing £23 per head and Scotland £58 per head, in line with European norms.
The Government's own estimates suggest many more billions are required to meet its target of half of shorter urban journeys being walked or cycled by 2030. Currently only 41% are and, even before the cuts, this was only forecast to reach 44% by the end of the decade. Despite knowing this, the Government's clean air and climate plans set earlier this year assumed the target would be met and so were made under contradictory assumptions.
Chris Todd, Director of Transport Action Network said: "Legally binding targets to cut carbon and air pollution rely on big increases in walking and cycling by 2030. But official forecasts predict we'll miss this ambition by a mile. Rather than increasing effort, ministers seem to be deliberately sabotaging these efforts. It's as if they are pleading poverty, then pick out the best value range items from their trolley to put them back on the shelf.
"Taking £200 million of active travel funding out would be the Jenga block that makes climate, air quality, levelling up and health plans all come tumbling down."
TAN is now seeking to crowdfund £40,000 to pay for its legal costs, arguing with the active travel budget cut by over £200 million, that each pound raised could unlock over £5,000 of funding if their claim succeeds. The group is represented by David Forsdick KC and Charles Bishop of Landmark Chambers, instructed by Leigh Day, who expect to issue a claim in the High Court this Tuesday 6 June.
Leigh Day solicitor, Rowan Smith said: "Transport Action Network believes that these funding cuts to national cycling and walking provision massively undermine the Government's plans to tackle climate change. It appears the Government hasn't followed its own statutory rules in this area so TAN wants the Court to question whether what has been done is lawful."
Big cities have had to scale back their walking and cycle network plans but still have considerable ring-fenced budgets. The cuts will be felt the most in smaller cities, towns and rural areas, already reeling from losing bus and train services. In these areas, people will see their choice and independence eroded. Secretary of State for Transport, Mark Harper, recently tried to justify this unfairness, telling MPs that "[i]n large parts of the country, the private car is the right method of transport" [7].
Todd concluded: "Restoring and increasing investment in active travel needs to be the foundation of levelling up. By supporting town centres, improving access to training, jobs and public transport it will increase pride of place, health, productivity and people's life choices. New ministers have acted mindlessly with this false economy."