Default 20mph limit in Wales will also apply to exempted roads for interim
11 May 2023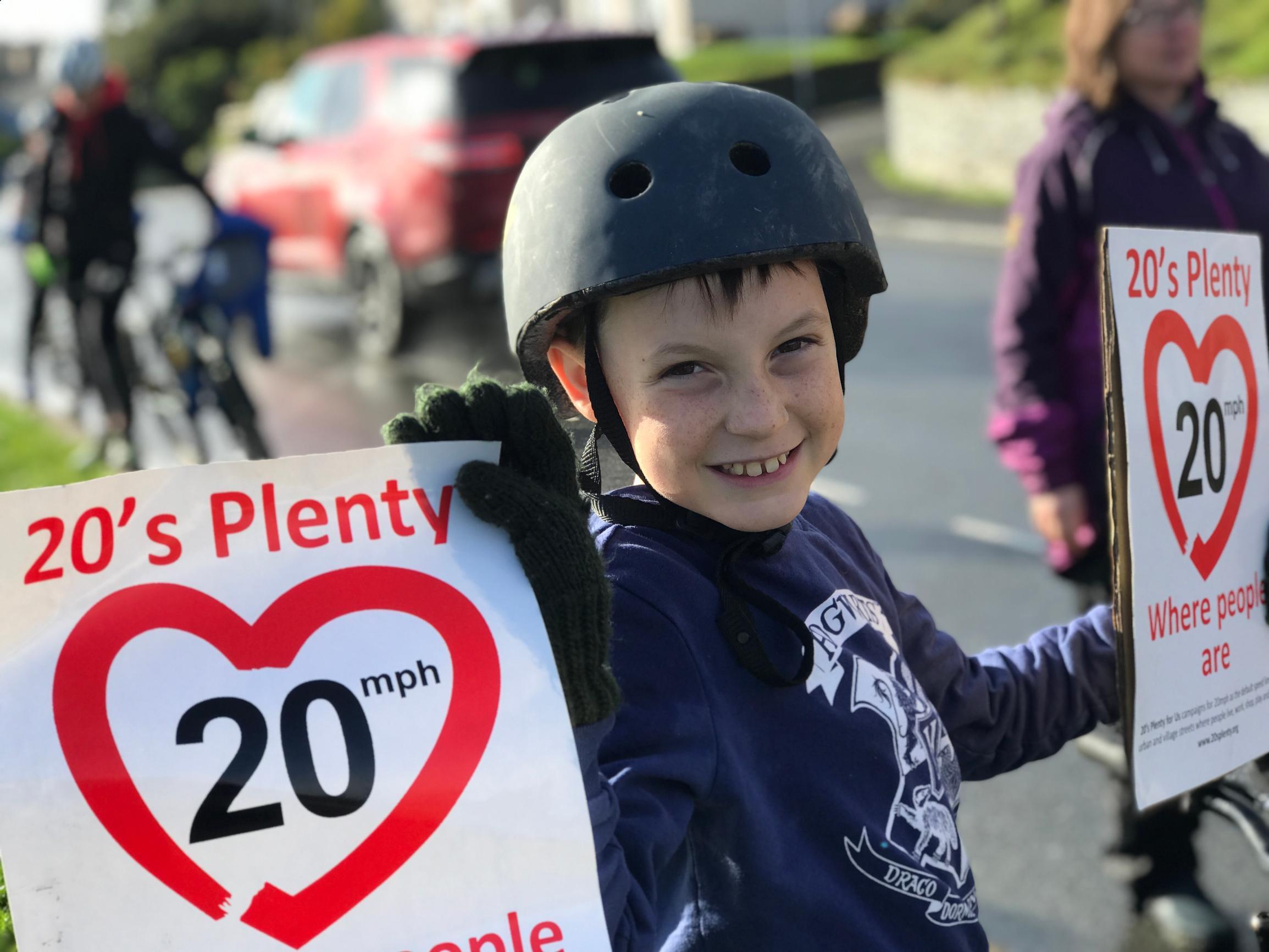 Restricted roads which have been designated as exceptions to the Welsh 20mph default limit will temporarily have their legal limit reduced to 20mph in September, it has emerged. Also coming into the focus is the large volume of work to remove thousands of existing signs and road markings from September. The work is expected to continue well into 2024.
The law will change on 17 September to make the limit 20mph on every restricted road in Wales, except where local authorities decide to issue Statutory Notices which will ensure that the existing 30mph limit is retained. The Notices cannot come into force until the change in the law has taken effect, and Flintshire County Council officers have warned that it could take several weeks from 17 September for all of the notices to be sealed.
A briefing by Flintshire officers explains: "It will take approximately three months for a Statutory Notice to revert a road to 30mph to be processed. Whilst the council will be processing Notices for roads that meet the exception criteria over the summer, the Notices cannot legally be sealed until the new legislation is enforced in September.
"This means that all restricted 30mph roads in Flintshire (including those which may be considered exceptions) will become 20mph on 17 September, and exceptions will not revert back to 30mph until the notices have been sealed. Depending upon the number of exceptions identified, this could take a few weeks."
Long roads in Cardiff which are due to be excepted include the A48 Cowbridge Road West and its continuation as Western Avenue, the A4161 Newport Road and the A470 Manor Way. Most of these roads are thoroughfares for buses to the city from outlying areas, as well as being busy corridors for local bus services. Temporary 20mph limits on such routes could generate additional work for schedulers of buses, delivery vans and other vehicles.
However, the Welsh Government does not expect significant problems to arise. "All the orders will be drafted and prepared beforehand. Sealing is just a legal technicality that highway authorities should be able to deal with very quickly," said a Government spokeswoman.
Where roads listed as exceptions were temporarily covered by the default 20mph limit, "in the short term bus and logistic companies should deal with this as they would with any other short-term incident that affects travel times," she said.
Some of the 22 local authorities have provided maps of their proposed exceptions on the Government's DataMapWales website ahead of public consultation, but others have published draft maps separately for consultation.
A report by Swansea council officers explained to members that objections "to the 20mph provision itself will not be considered" and that the authority should "clearly and robustly set out the reasons why 30mph remains the appropriate speed limit on the exempt roads identified". After the three-week consultation, any representations received will be assessed against the Welsh Government's guidance on the exceptions process.
"Following the completion of the consultation process and consideration of comments received, and subject to funding being made available from WG, works will commence on the implementation," said the report. "Initially this will focus on the erection of posts and removal of road markings which will be inconsistent with the new arrangement of speed limits.
"Closer to September covered signs will be erected showing the new limits." After 17 September there will be an "intensive period of works" when all inconsistent signs will be removed and the new signing uncovered.
Swansea officers estimate that 500 new posts and 1,000 new signs will be required, while 2,100 existing signs and 950 road markings will be removed. This work has been programmed to be completed by 31 March 2024.
Some authorities, such as Newport, have already installed many of the new posts which will be needed in September. Newport council intends to retain some of the redundant signage for reuse where the assets are in suitable condition.