London e-bike service gains £12 million funding boost
The operator's unique ad tech platform allows companies to advertise with purpose by providing HumanForest users with 10 minutes free cycling per day
10 May 2023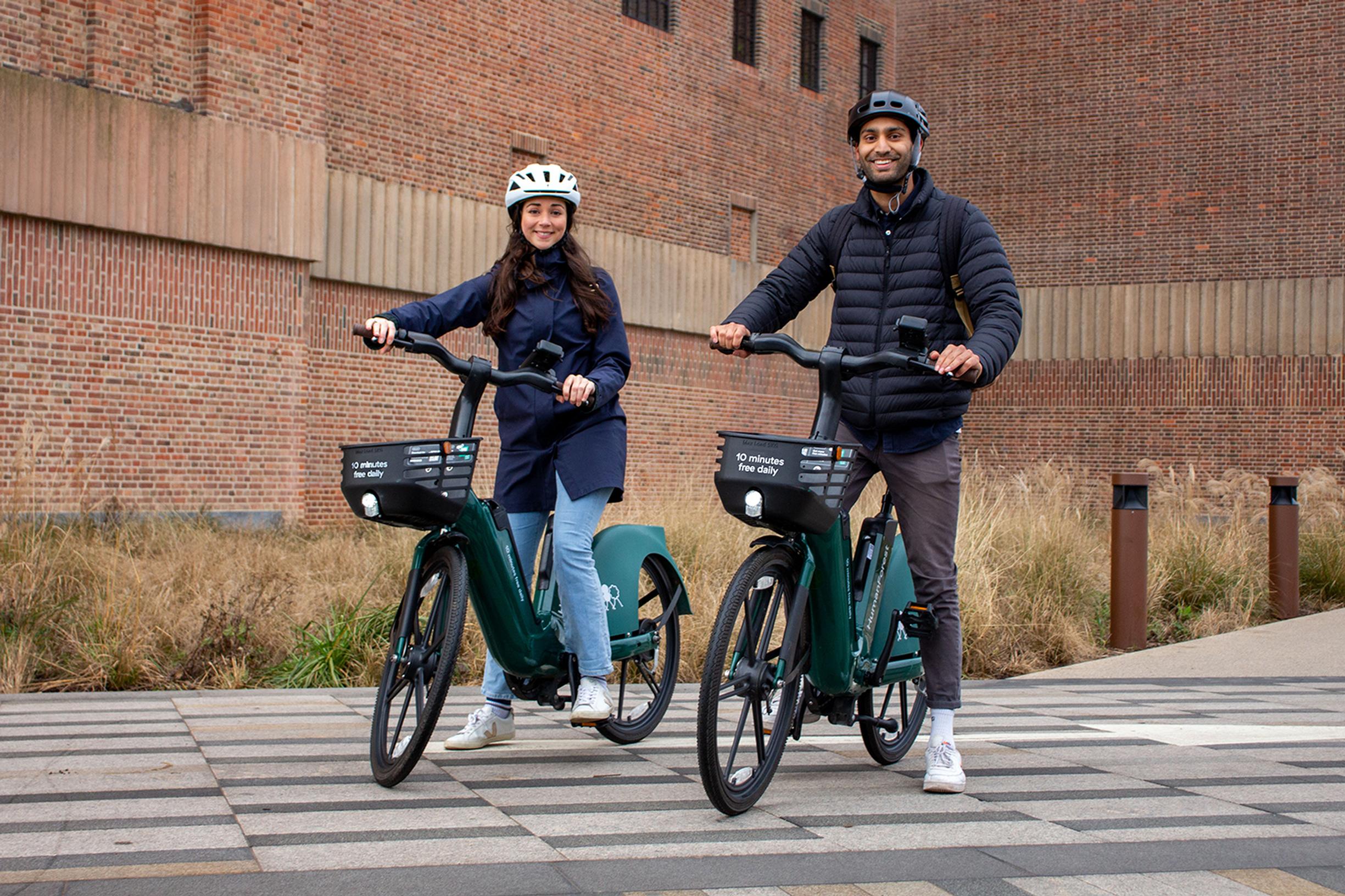 HumanForest, a London eBike operator, has announced a £12 million funding boost. The new funds include a £5m project finance facility from Triodos Bank UK which will allow HumanForest to double the size of its London eBike fleet.
HumanForest now has 300,000 users, completing 2m trips. HumanForest will launch in Kensington & Chelsea, Lambeth, Merton and Southwark shortly, and renewed its licence to operate in the City of London last month.
HumanForest has now raised £17m of funding.
The funds includes a £5m project finance facility from sustainable finance specialist Triodos Bank UK and £7m equity investment from global family offices, Cabify executives, the founder of TheVentureCity and existing investors.
The new equity will be invested in technology, further developing the company's advertising technology platform and new User App. The operator's unique ad tech platform allows companies to advertise with purpose by providing HumanForest users with 10 minutes free cycling per day, driving the modal shift needed to decarbonise transport.
Amandine Tetot, Head of Project Finance at Triodos Bank UK, said: "As a bank that is looking to finance systemic transformation, we have clear ambitions to expand our portfolio into pioneering projects and financing structures to support decarbonisation solutions.
"HumanForest is a fantastic example of a company that is innovating shared modes of transport to tackle urban pollution while increasing access to affordable transport – thereby contributing to more liveable cities. It's exciting to be able to support HumanForest to reach more people across London and beyond."
Agustin Guilisasti, CEO & Founder at HumanForest, said: "Sustainable micro-mobility is a force for good in cities but to bring meaningful change it must be affordable and accessible. This funding round has accelerated our expansion, bringing affordable and sustainable mobility to even more Londoners, whilst enhancing our capital efficient approach to growth. Deeply aligned with our commitment to a more sustainable future, Triodos Bank is a natural partner for us and an important part of our expansion into Europe."