Two-year pause on HS2 Euston terminus will push up costs, warns NAO
04 April 2023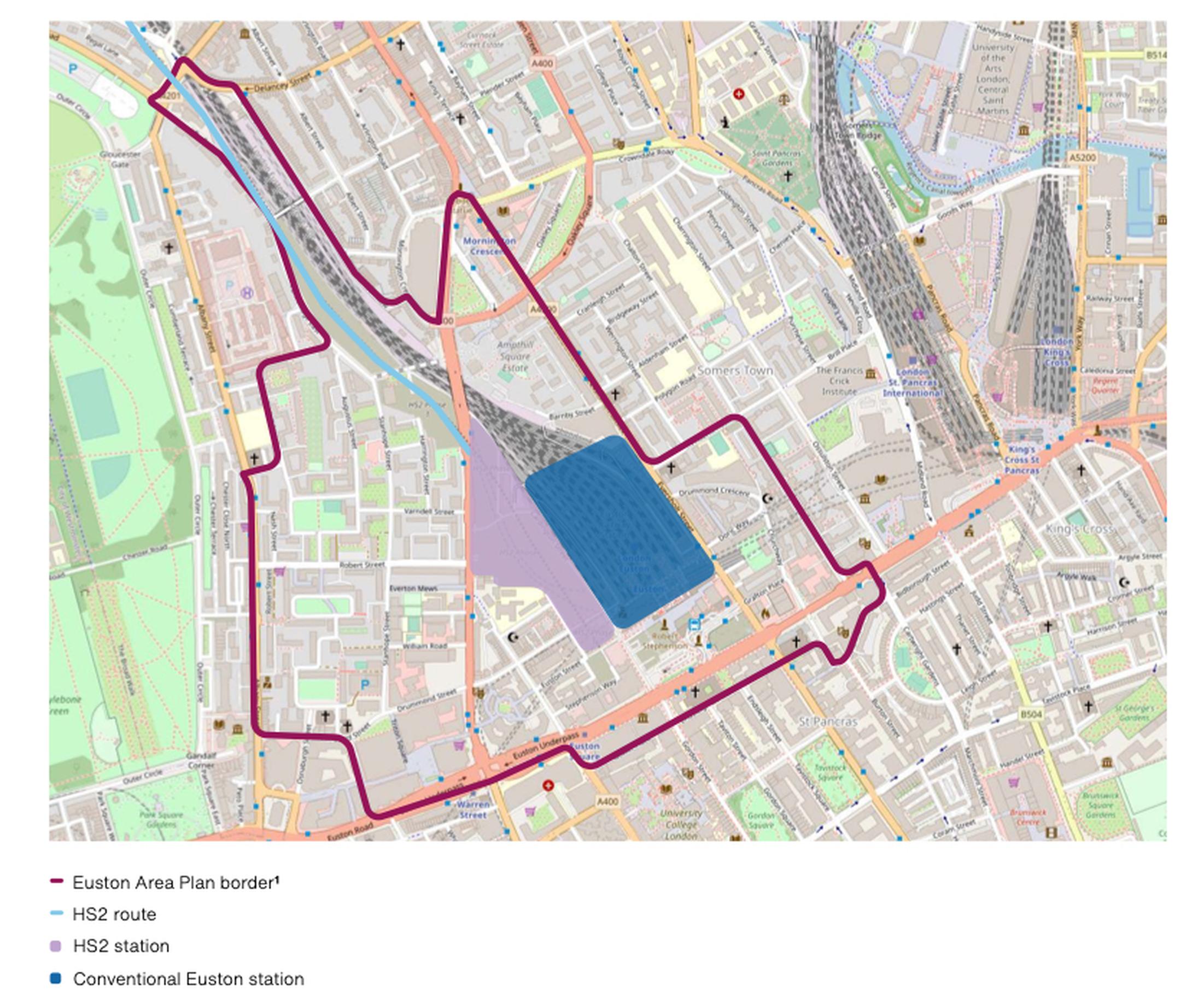 The DfT's decision to pause construction of the HS2 Euston terminus by two years will lead to additional costs in the short term and possible an overall long term increase in spend, warns a new report by the National Audit Office (NAO).
As part of a range of transport spending cuts, transport secretary Mark Harper announced last month work that on the Euston terminus would be paused allow time to develop an affordable and deliverable design.
But this would push up costs, says the NAO, due to the supply chain stopping and re-starting work, along with contractual changes and managing the site and project for longer.
HS2 Ltd's budget for the Euston terminus was £2.6bn in 2019 prices, which was made part of the DfT's overall budget for Phase One of the project. But by March 2023 the estimate for the cost of the station had gone up to £4.8bn.
The public spending watchdog said, "the budget for Euston station was fixed too early and too low for what was intended to be achieved", and decisions made to try and bring the station construction within that budget have been unsuccessful.
In 2020, Doug Oakervee carried out a review into the Euston HS2 project and said that the original 11-platform two-stage build was not satisfactory. A new 10-platform single stage build design was revealed in autumn 2021, which was intended to simplify the process and reduce costs.
Changes included:
• A reduction from 11 to 10 platforms, built in a single stage rather than in two
• A requirement to integrate more closely with Network Rail's redevelopment of the existing rail station
• The extent of the over site housing and commercial developments above and around the station that HS2 Ltd needed to incorporate into the project.
The revised HS2 Euston station design did address previous issues relating to the design and build of the station but "did not solve the challenge of designing a station within budget", says the report.
The NAO called on the DfT and HS2 Ltd to "reset" its design plans for the Euston terminus. This must be supported by a "realistic budget, clear and effective governance and integration arrangements, and long-term certainty on the scope of the project".
The DfT and HS2 Ltd is yet demonstrate that the conditions are in place to secure value for money, the report states.
NAO urges DfT, HS2 Ltd and their partners to "clarify a shared understanding and expectations for the Euston programme in light of the changes and the affordability challenge".
It makes a series of recommendations:
• DfT and HS2 Ltd should learn lessons from how other projects have approached a reset, including having clear aims and establishing clear measures to monitor its success
• DfT should work with the Euston Partnership, HS2 Ltd, Network Rail, Lendlease and local partners to clarify a shared understanding and expectations for the Euston programme in light of the changes and the affordability challenge
• DfT and HS2 Ltd should apply the lessons from Euston to the HS2 Manchester stations and other parts of Phase 2b of the HS2 programme. These include ensuring a robust cost estimate is used to set the budget and contingency, supported by appropriate assurance and a clear understanding of how costs risks are shared
• DfT should ensure that the decisions it and HM Treasury make on the Network Rail station's outline business case provide the long-term clarity required on the extent to which the two stations need to integrate
• DfT should revise the anticipated HS2 programme schedule, costs and benefits to reflect recent decisions on scope and schedule
• DfT, HS2 Ltd and HM Treasury should consider how best to manage the budget for the HS2 programme to best protect value for money. This should include consideration of re-setting budgets and costs in 2023 prices; whether inflation risk is best held by DfT or Treasury; how far forward budgets can be set when there are high levels of uncertainty around inflation; revisiting financial controls that allow for flexibility in spend between years; and identifying opportunities for contractual changes with the supply chain