Three Highland Council teams to pilot cargo bikes
The project aims to reduce fleet emissions with low-emission e-cargo bike travel, reduce car miles, offer fuel savings and provide health and wellbeing benefits for council employees
16 March 2023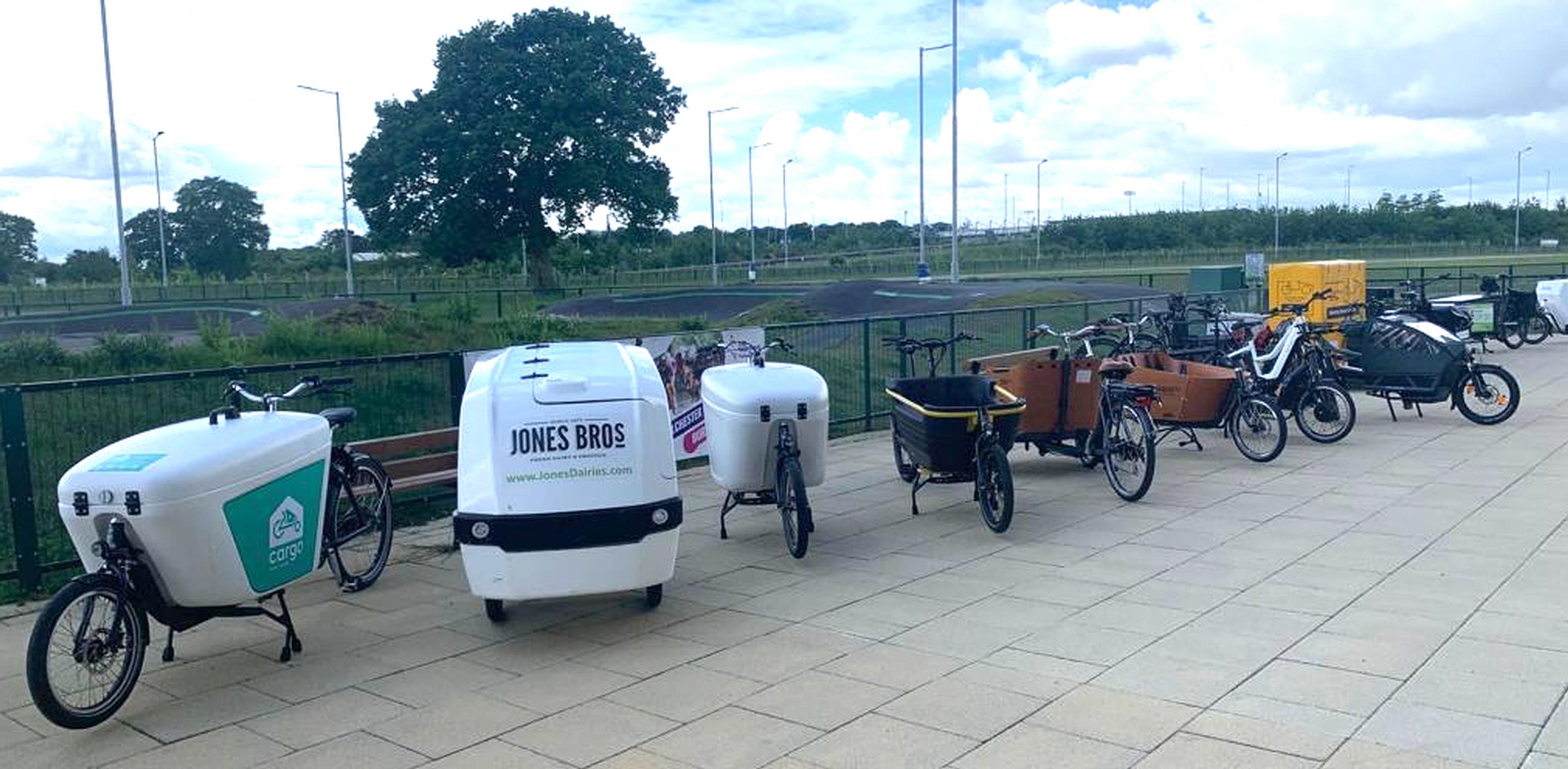 Three Highland Council teams will be taking part in a Sustrans-funded E-Cargo bike pilot scheme aimed at reducing fleet emissions supporting the local authority's wider Net Zero ambition.
The pilot will involve a trial of three E-Cargo bikes which will be used for business by Inverness Amenities team, Inverness roads team and the Fort William Child Health team.
---
---
The pilot will include two E-cargo trial sessions and user trainings, bike equipment (e.g. helmets, bike lock), a secure storage shed, ongoing support and maintenance as required.
Members at the Councils' Climate Change Committee this week noted the progress of the pilot and heard about the next steps which have been identified to progress it.
Those next steps include the arranging of public liability insurance for all users, the development of a cycling policy, the identification of training and trial days. The next steps also include providing information to staff about the pilot and how to arrange come and try sessions.
Two training days have been provisionally arranged for Fort William (25 April 2023) and Inverness (26 April 2023) between 10am and 12pm.
Chair of the Climate Change Committee, Cllr Karl Rosie said: "This is a very exciting pilot and one which supports our wider Net Zero agenda. It also promotes low-carbon, active travel within our communities and the wider region and is warmly welcomed."
Background
The Climate Change (Scotland) Act 20091 and the subsequent Climate Change (Emissions Reduction Targets) (Scotland) Act 20192 ("the Act') introduced binding targets and legislation to reduce Scotland's emissions by 75% by 2030, and to end Scotland's contribution to climate change no later than 2045.
The Highland Council declared a climate and ecological emergency on 9 May 2019 in recognition of the serious and accelerating changes to the world caused by climate change.
In so doing, Members recommitted to achieving a carbon neutral Highland by 2025, and in 2022 established the Climate Change Committee to oversee and expedite the shift to a Net Zero future.
The transport sector is currently the greatest contributor to harmful climate emissions in Scotland. The Scottish Government has made the commitment to work with public bodies to:
• Reduce car kilometres by 20% by 2030
• phase out the need for all petrol and diesel cars and light commercial vehicles from the public sector fleet by 2025
• phase out the need for all new petrol and diesel vehicles in Scotland's public sector fleet by 2030
To facilitate the move towards these targets, the Council established a fleet decarbonisation project. This is a joint project between the Fleet Team and the Climate Change and Energy Team. The Council has already made significant progress on the fleet decarbonisation, with changes in the way we work through various Council policies such as New Ways of Working (NWOW), the use of the Council Car Club, and introduction of Ultra Low Emission Vehicles (ULEV) within the Light Fleet.