Pedivan expands London delivery hub network
Courier opens third cargo bike location within a Q-Park car park
01 March 2023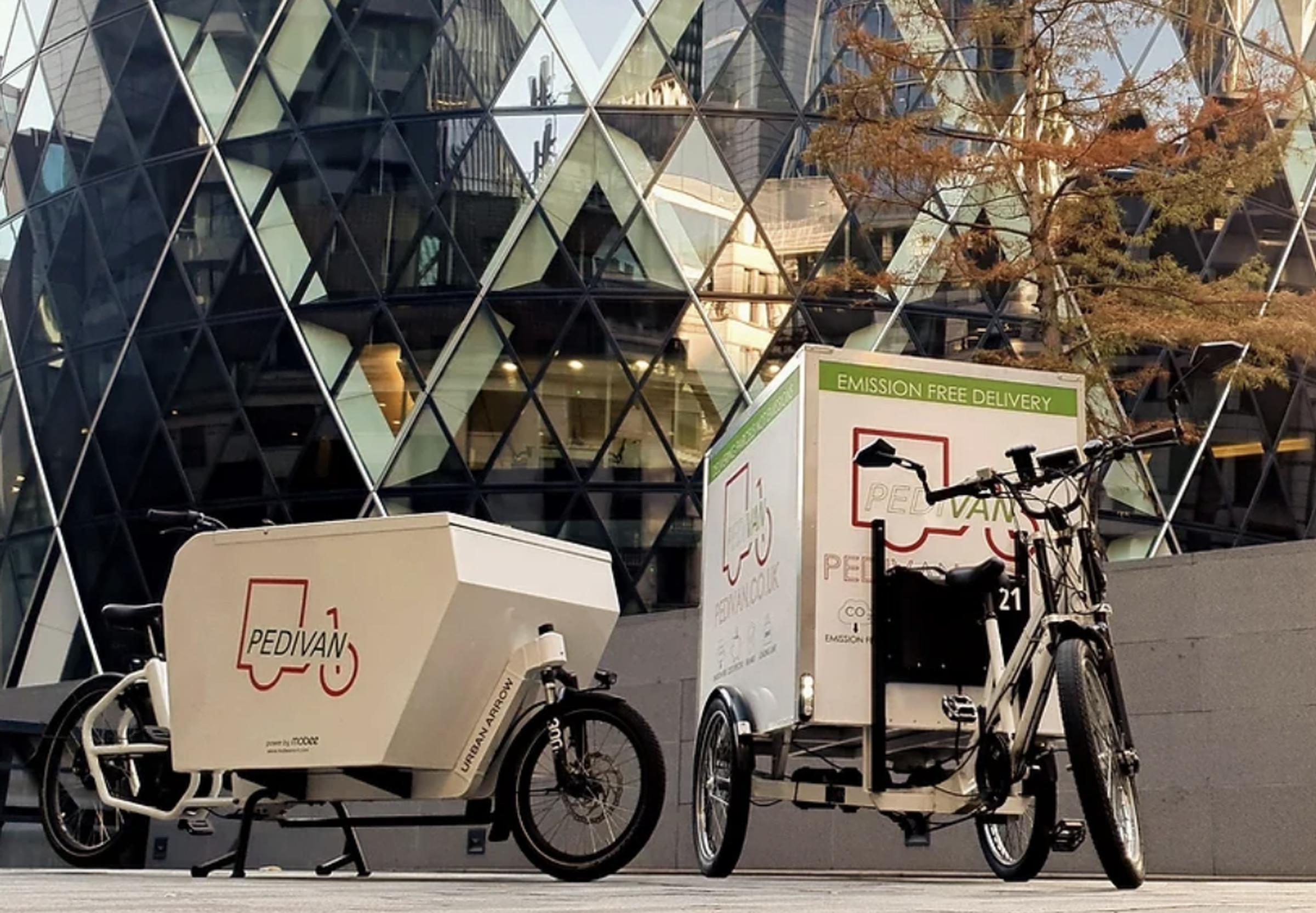 Pedivan Sustainable Delivery is opening a last-mile delivery hub at Q-Park Queensway in central London.
The cargo bike operator has established a network of micro-hubs across London, including ones at the Q-Park Pimlico and Q-Park Harley Street.
Pedivan delivery riders enter one of their hubs in a Q-Park facility with the aim of changing the battery on their electric bikes. They have access to a secure area where a large quantity of batteries are already charged, they take a fully charged battery, plug in the one they have used and then carry on by using the new battery. Pedivan said this process takes just a few minutes so there is little down time on their operation.
Adam Bodolai, chief executive of Pedivan, said: "We aim to create a step-change in the delivery activities by fully considering the last-mile logistical difficulties and ensuring a more efficient and greener last-mile delivery service.
"Q-Park has been the ideal partner for us to work with on our rapid growth. We look forward to further expanding our operation with them in the future."
John Denton, head of commercial at Q-Park UK, said: "We are delighted to further strengthen our partnership with Pedivan as they open their third last-mile delivery hub with us. 'Sustainable Mobility Hubs' are the future of parking."
In addition to parking, Q-Park mobility hubs will provide access to shared mobility schemes, rapid electric fleet charging, last-mile delivery and retail space.
Q-Park is a pan-European business that has had a large presence in central London currently operates 18 parking facilities across the capital. These include locations such as Park Lane, Chinatown and Leicester Square. The company also operates in city centres across the UK.