Government backs £81m autonomous bus and truck pilots
08 February 2023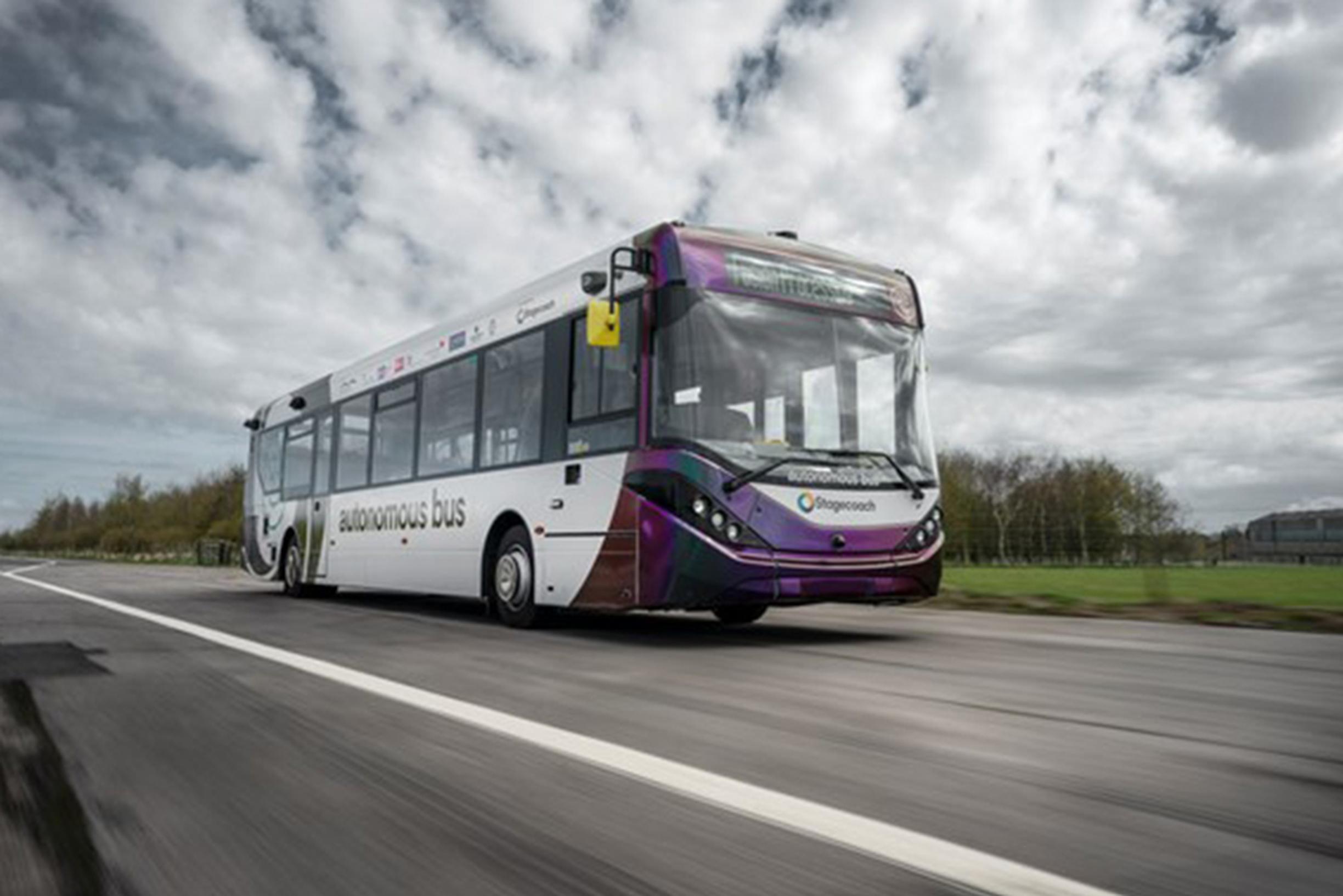 Bus and truck operators and local authorities will be sharing the lead with technology developers in seven new autonomous passenger transport and freight projects in Cambridge, Edinburgh, Sunderland, Belfast, Solihull and Coventry. They are being backed by Government funding for specialist applications of driverless technologies some see as more likely to get early adoption than fully driverless cars.
Amongst the schemes, the Government hopes passengers will be boarding the world's first full-sized, self-driving bus service in Edinburgh from the Spring, and seeing ASDA store deliveries by autonomous trucks next year after the two projects were awarded a share of more than £80m in joint UK government and industry support for self-driving transport technology.
The £42m in matching Government grants have been given through the Business Department for the further development of seven existing autonomous projects across the country, forming what is claimed to be the most advanced set of commercial, self-driving passenger and freight operations anywhere in the world.
The Projects across the country are all intended to demonstrate sustainable commercial CAV services by 2025. The government is awarding almost £42 million to 7 projects through the Centre for Connected and Autonomous Vehicles (CCAV) Commercialising Connected and Automated Mobility (CAM) competition. Industry consortia will match the public grant to create around £84m funding in total and be expected to demonstrate a sustainable commercial service by 2025 and to help British companies develop experimental projects into offerings ready for the market.
Business Secretary Grant Shapps said: "In just a few years' time, the business of self-driving vehicles could add tens of billions to our economy and create tens of thousands of jobs across the UK. This is a massive opportunity to drive forward our priority to grow the economy, which we are determined to seize.
The former Transport Secretary added: "The support we are providing will help our transport and technology pioneers steal a march on the global competition, by turning their bright ideas into market-ready products sooner than anyone else."
The Joint announcement was made from the Department for Business, Energy & Industrial Strategy; Department for Transport; Centre for Connected and Autonomous Vehicles and Innovate UK.