Training HGV drivers is a national service
Danny Jellicoe looks at how to tackle the challenge of recruitment in the logistics industry
01 February 2023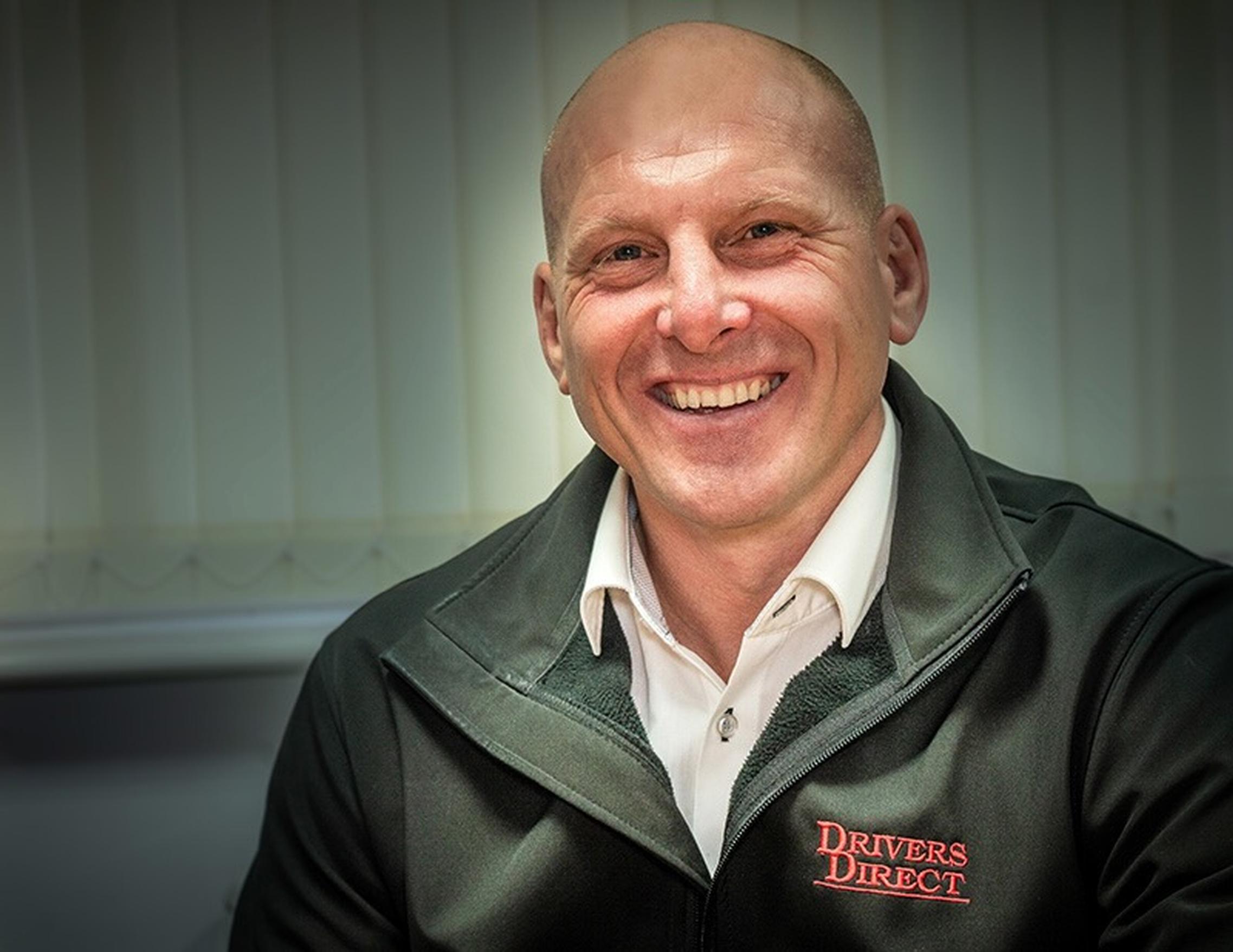 As the UK economy faces the challenges of a cost-of-living crisis, inflation at a 40 year high and the potential of recession, a shortage of drivers required to keep the economy moving is only adding to industry pressures.
The Road Haulage Association estimates that the UK could be short of as many as 100,000 drivers due to several factors including Brexit, a failure to attract new talent or often poor rest facilities experienced by drivers.
Although the government is working hard to address these issues, the challenge could potentially get worse as the Office for National Statistics highlights that the average age of a driver is 48, with nearly half (47%) of drivers being over 50. It is clear that more needs to be done to tackle the issue.
With more than 18 sites across the UK providing more than 800 drivers on a daily basis, Drivers Direct has a very real-time view into the issues pertinent to the logistics industry. Our experience suggests that one of the key factors is an ongoing skills gap in the industry and the lack of new starters in transport.
Drivers Direct is working with partners to address some of the fundamental issues. Our company specialises in the recruitment and placement of temporary and permanent drivers of all classes, and we pride ourselves on our ability to work closely with both our clients and applicants to ensure that we provide a quality service to both.
Here is an outline of some initiatives that can help to get Britain moving again.
Transitioning from military to logistics
Those who serve in the military, leave with many transferrable skills. A lot of these are directly appropriate for a career in logistics and the industry poses an attractive option for ex-service personnel.
With our founder Gethin Roberts having a similar background, we've long encouraged and supported this transition, most recently partnering with the MoD to train those currently serving and enable them to drive commercially on behalf of several industry partners including John Lewis and Tesco.
We place emphasis on this particular path because the main issue that contributes to driver's shortages is the lack of appropriate skills for a career in logistics. These can be taught, but there is sometimes a reluctance to pursue a career in transport from school age. Therefore, identifying that those in the military who are already engaged in similar activities, including handling large and heavy machinery, punctuality, and professionalism, gives a clear and quick path to fully trained drivers.
We would really love to see this approach rolled out across more logistics companies in the UK and beyond.
Women in logistics
Even though logistics is currently a male dominated profession, it is important that we don't neglect to show support for the valuable contribution the women in logistics make and encourage more females to join the force. From HGV drivers themselves, to recruitment specialists and transport clerks within our offices, the transport industry can only succeed due to the efforts of hard-working individuals who play their part – regardless of gender.
During the pandemic, we have seen how port congestion, container scarcity, and labour shortage can severely disrupt the logistics sector. In the last two years, women came up with new technologies, helped their companies drive sustainability efforts, forged new partnerships, and advocated for employee rights to keep the workers safe. We hope this continues to inspire young women across the UK to join this essential service sector.
As a company we always strive to encourage women to choose a career within logistics and are striving to improve the working conditions and facilities for all drivers. Over the last few years we have been pleased to see a rise in female candidates applying for roles and think this can be further nurtured by educating more young women in schools that the transport industry is NOT just for men and showcasing more of our wonderful women in logistics across the nation.
Educating young people
Finally, at Drivers Direct we like to encourage young people that there can be other career paths once they finish school that do not require a university degree. Plus, we believe in the value of offering up logistics as not just a viable, but a reliable career choice to pupils from a very early age. There are many skills to be learned within this industry that can help set an individual up for the rest of their lives – and we believe in communicating this too.
We are passionate about encouraging young people, women, ex-military personnel and all others too into our sector and are actively putting action behind our words by working with industry partners to close the logistics skills gap.
Danny Jellicoe is managing director of Drivers Direct
www.driversdirect.co.uk
Case study: Drivers Direct teams up with MOD to close skills gap
Runcorn-based Drivers Direct, which is a specialist logistic recruitment and training company, teamed up with the Ministry of Defence (MOD) and Ultima Training, a St Helens' based company, to train military personnel.
The project enables military personnel to drive commercially on behalf of a number of Industry Partners, together providing upskilling of the military drivers and enhancing their overall capability.
The partnership began in mid-April 2022, following the release of a report on the MOD's skills shortage by the National Audit Office. The MOD recorded 7,743 job shortages at trade pinch points, with logistics being one of the top three groups within this report. Since the publication of the study, the number of documented pinch point gaps has increased to an estimated 16,000 people.
Organisations including Drivers Direct, Ultima Training, the MOD and industry partners such as Tesco, John Lewis and Kuehne & Nagel have come together to create the Enterprise Approach Logistics Trial.
The trial assisted British Army personnel in obtaining nationally recognised qualifications and enhancing their HGV driving skills. It involved drivers from the Army Royal Logistic Corp (RLC) being trained and obtaining a Driver Certificate of Professional Competence – (CPC MOD2 and MOD 4) by the nationally accredited training providers, Drivers Direct along with Ultima Training.
Tranche 1 of this Enterprise Approach Trial completed in September 2022.
The MOD said: "The Enterprise Approach will develop defence capabilities in areas where there are shortfalls. It will also ensure that we have a workforce that will enable us to respond to evolving Defence commitments, both now and in the future."
Danny Jellicoe, managing director of Drivers Direct, said : "Our business is proud to be associated with such an important national trial with the Ministry of Defence. It's no secret that the driver shortage has impacted a number of sectors across the country and overseas, at Drivers Direct, we've always aimed to play our part in reducing this with the training and appointment of skilled workers. The Enterprise Approach Logistics Trial is an innovative and welcome approach in the development of skilled drivers."
There is no relation between the HGV driver shortage and the Enterprise approach, and there will be no redundancies or cost-savings as a result of the scheme.