The world's most congested city is… London (again), survey finds
25 January 2023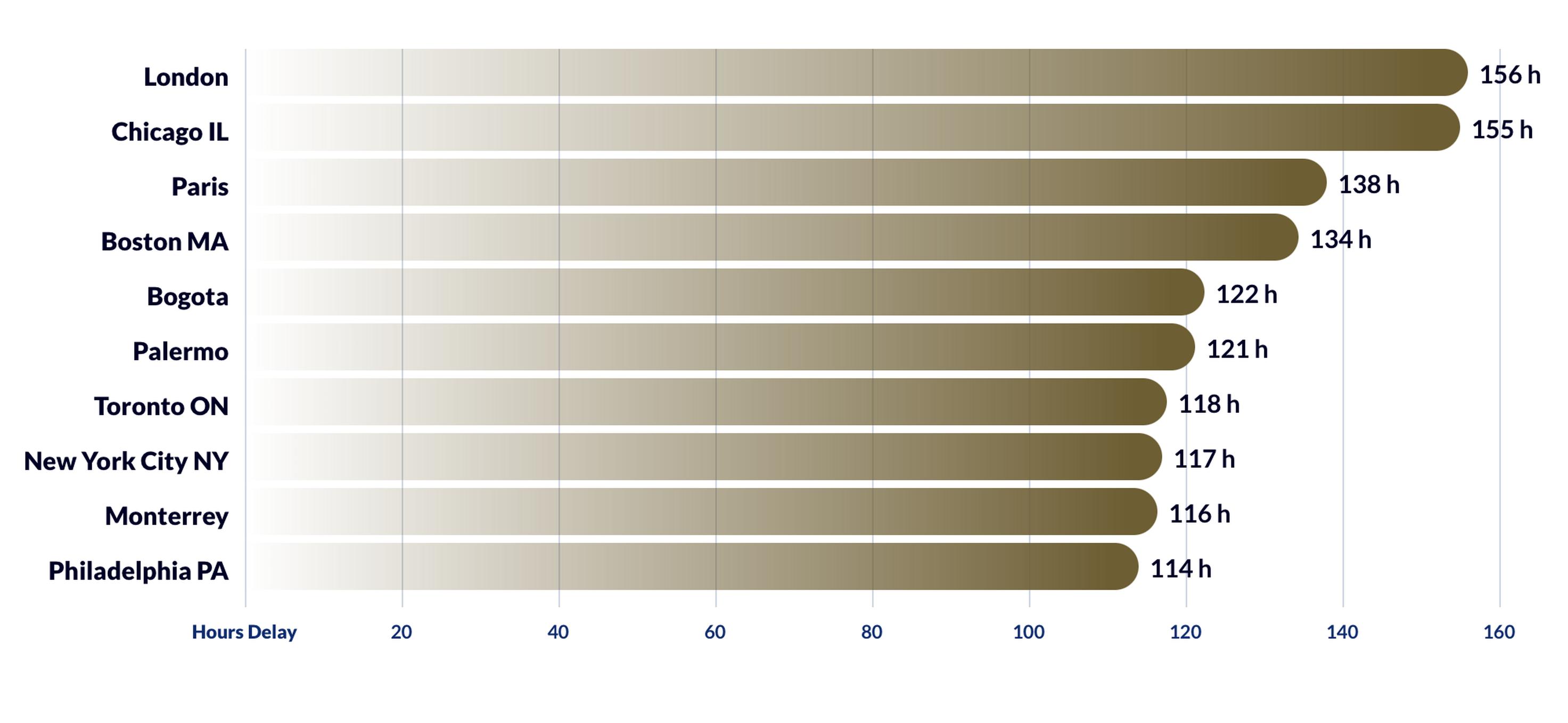 London has been ranked as the world's most congested city for the second year running, data analysis firm Inrix has reported, revealing that, on average, each London driver spent 156 hours sitting in traffic in 2022.
Chicago came second with drivers stuck in traffic for 155 hours, and Paris third, losing 138 hours, the Inrix Scorecard shows.
Traffic delays exceeded pre-Covid levels in 39% of urban areas in the US (116 out of 295), and 42% in Europe (249 out of 593), Inrix found.
In the UK, traffic delays increased 72% in urban areas (79 out of 110), while in Germany, 51% of urban areas saw more delay than in 2019 (37 out of 72).
In financial terms, this equates to losses for UK drivers of nearly £9.5bn, Inrix estimates.
Bob Pishue, transportation analyst and author of the report, said: "It is great to see civic and commercial life returning to normal, but unfortunately we're seeing congestion inching closer to, if not exceeding, pre-pandemic levels.
"We must manage congestion while improving mobility and accessibility in cities to avoid it hurting economic recovery and impacting the quality of life of commuters and residents."
The nation's five most congested road corridors were also all found in London, with the A219 southbound from Fulham to Morden said to be the worst.