E-scooters are 'valuable mode of transport', analysis of trials concludes
16 December 2022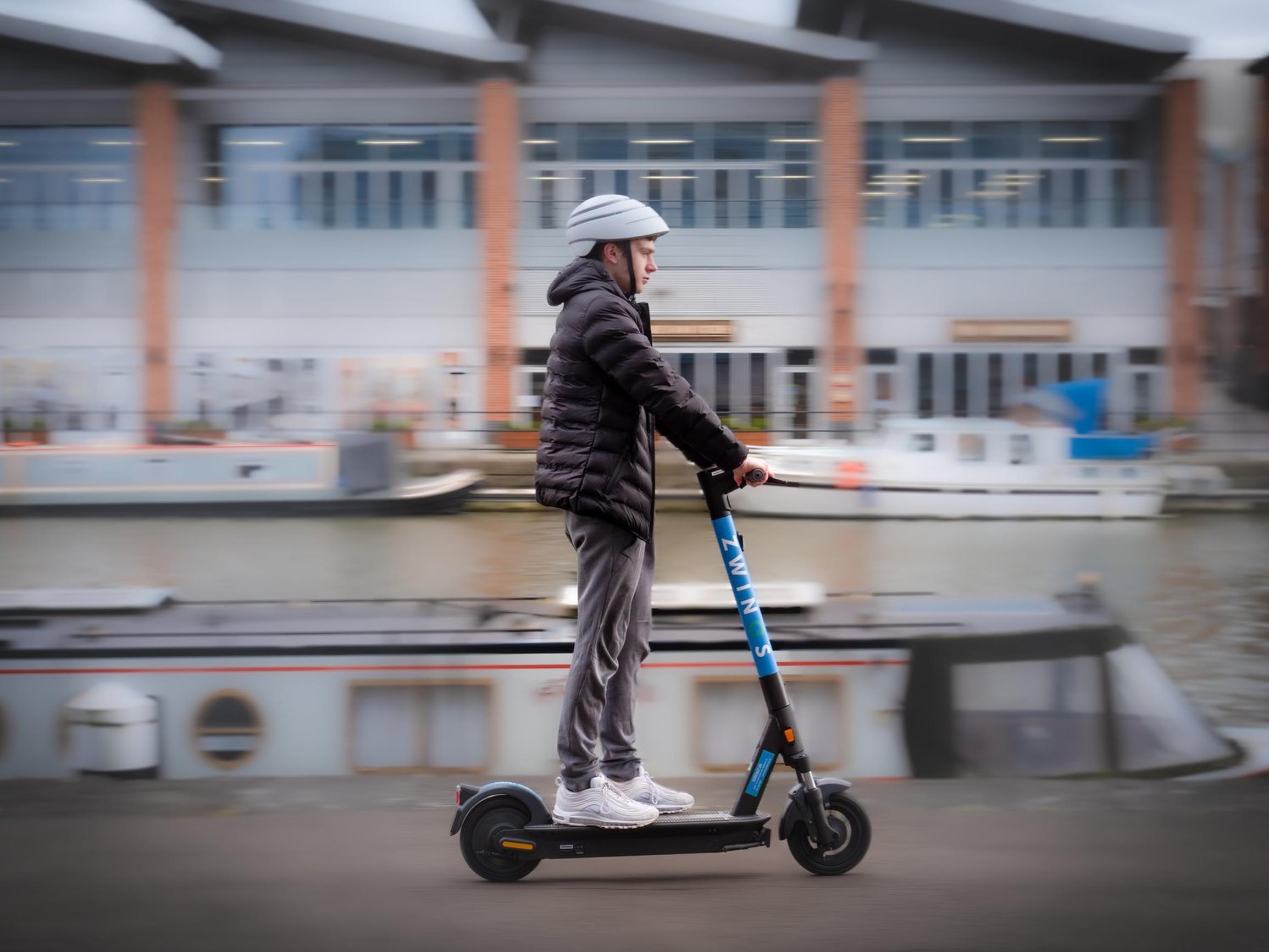 E-scooters have a role to play in encouraging modal shift away from private vehicles, says new analysis from the DfT. Rental e-scooter trials were launched in July 2020 in 32 areas across England, with 14.5 million trips completed by December 2021.
---
Meet the DfT and innovators from the four English Future Transport Zones at the Future Transport Forum, 18-19 Jan 2023, Portsmouth
---
The DfT commissioned an independent evaluation of the e-scooter trials from July 2020 to early 2022, examining how and why rental e-scooters are used, and by whom, as well as safety, mode shift, environmental and wider social impacts.
The original deadline for the end of the trials was 30 November 2021, but trials were extended until 31 March 2022 to take into account the slower start to trials as a result of the pandemic. Trials were further extended to 30 November 2022.
The evaluation revealed that rental e-scooters can serve as a "valuable mode of transport", with 14.5 million rental e-scooter trips completed by December 2021.
It found that e-scooters were increasingly hired for "purposeful journeys" such as commuting. They also offered access to new travel options for some groups, with people from ethnic minority groups and on low incomes more likely to use e-scooters regularly.
However, data indicates that the frequency of rental e-scooter collisions was higher during 2021 than for pedal cycles (including bicycles and e-bikes), "though this was likely to be driven in part by the novel nature of the mode", says the report.
"Survey findings indicate that collisions were more likely to occur among less experienced users, making it difficult to make like-for-like comparisons with more established modes."
E-scooter and other road users raised concerns around technical elements of the e-scooter design such as e-scooter audibility, visibility and acceleration.
"Some members of the public raised concerns about the behaviour displayed by riders, with pavement riding causing particular concern among with pedestrians with mobility issues and blind or partially sighted individuals."
DfT said it has already used some of the report's findings to make changes such as: mandatory unique identification numbers for all rental e-scooters, to allow members of the public to differentiate trial from non-trial e-scooters; and increased guidance and encouragement for operators to provide helmets and incentivise their use.
Richard Dilks, chief executive of shared transport charity Collaborative Mobility UK (CoMoUK) said: "There are sustained levels of popularity for this new alternative transport option, with e-scooters an important part of the shared transport offer that will help people save money and cut emissions.
"It is critical to good practice that data from the e-scooter trials has been published, so we welcome publication of this response.
"However, we remain disappointed that the planned Transport Bill is delayed again and we urge the government to give it priority in the next parliamentary session so that the full opportunities of powered light vehicles can be unleashed as part of the UK's transition to a lower emission transport sector."