Serious injury from road traffic crashes 'a public health issue'
If deaths or serious injury from road traffic crashes were a cancer, they'd represent the fifth leading new cancer diagnosis in the UK—with only prostate, lung, breast, and bowel cancer higher
05 December 2022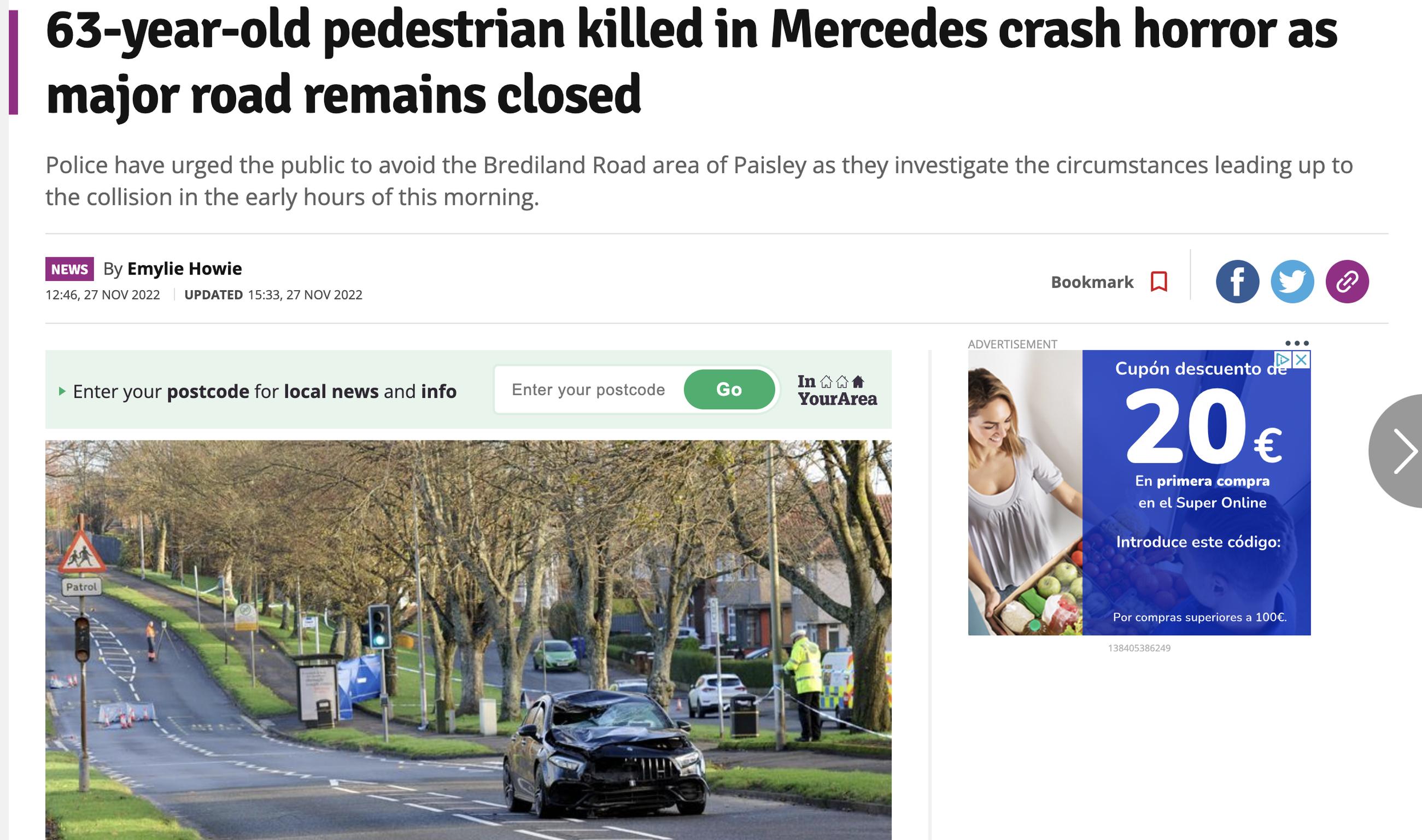 Not a day goes by these days without me reading about yet another terrible pedestrian death caused by a car driver. Across news feeds and social media, the grim news comes thick and fast.
Last year, says a new research paper from Scarlett McNally, a Consultant Orthopaedic Surgeon at East Sussex Healthcare NHS Trust, 27, 450 people were killed or seriously injured on Britain's roads. 'If these deaths or serious injury from road traffic crashes were a cancer, they'd represent the fifth leading new cancer diagnosis in the UK—with only prostate, lung, breast, and bowel cancer higher.
This is a public health matter, and health inequalities play a big part. Children in the most deprived 20% of areas are six times more likely to be injured than those in the least deprived 20%, and 16 children are killed or seriously injured in road crashes every week on their way to or from school.'
We know how to prevent this: a combination of environmental and driver behavioural changes. The Highway Code changed in January to mandate safer driving behaviours around vulnerable road users, such as leaving at least 1.5 m (5 ft) when overtaking a cyclist, but 61% of drivers are unaware of the changes.