We will bring railways under public control, says Haigh
04 October 2022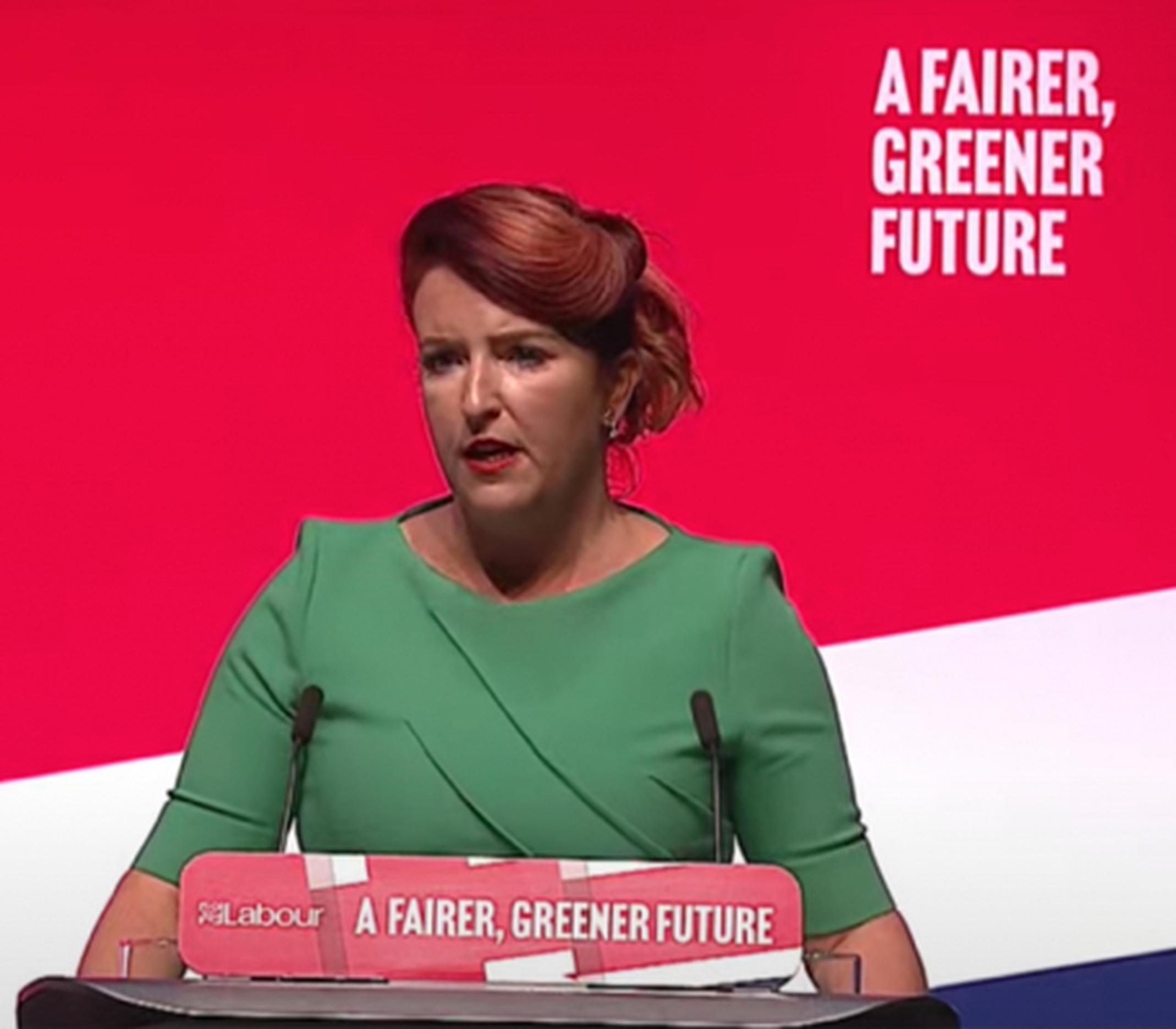 Shadow transport secretary Louise Haigh has pledged to bring railways back into public ownership as contracts expire if Labour returns to power. Speaking at the Labour conference in Liverpool last week, Haigh said: "We will put the public back in control of the essential public transport they depend?upon.?We will give those communities that want it the power to set bus routes and fares, following the path set by our brilliant mayors in Greater Manchester, West Yorkshire and here in Liverpool City Region.?And we will end the ideological ban on communities establishing their own municipal bus companies."
The "days of tinkering around the edges of a system that has so clearly failed the public are over", Haigh proclaimed.?"That's why an incoming Labour government will end this farce.?We will end this failed experiment.?We will cast aside the tired dogma that has failed passengers.?We will improve services and lower fares."
She accused the Government of failing to deliver the Northern Powerhouse Rail.?"A once-in-a-century?chance?to invest in public transport –?to transform opportunity across the whole country, rebalance our economy and take millions of cars off the roads.?And they flunked it."
Labour would build?an "Elizabeth Line for the North and deliver Northern Powerhouse Rail and HS2 in full", Haigh pledged.
"Under the Conservatives, British railways have become a cash machine for companies and?foreign?governments.?No matter the performance, failure will always be rewarded.?The truth is, the Conservatives still worship the dogma that has let this country down.?They will always give the operators one more chance.?And shareholders one more pay-day.?They will do whatever it takes to prop up a failed system.?Because to do anything else would be to admit?their ideology is?wrong."
No other country in the developed world allows private bus operators the power they enjoy in UK "to pick what routes they want and charge passengers whatever they wish", said Haigh. "Entire communities cut off by decisions taken far away from the people they affect.?5,000 bus services slashed nationwide since the Conservatives came to power.?Fares have risen twice as fast as wages.?And?who relies on buses more than anyone else?– the poorest in society."
Perhaps surprisingly, Haigh had nothing to say on roads policy or transport's contribution to achieving net zero or active travel, despite Labour's 'Greener Future' slogan.