'It's people that change cities and generate the places in which we live'
Martina Juvara is an accomplished urban planner who believes that people-friendly streets have a key role to play in dealing with dramatic societal and environmental changes. She talks to Annie Marstrand about the importance of mixed communities, life after COP26 and why she remains optimistic despite lack of government action
04 July 2022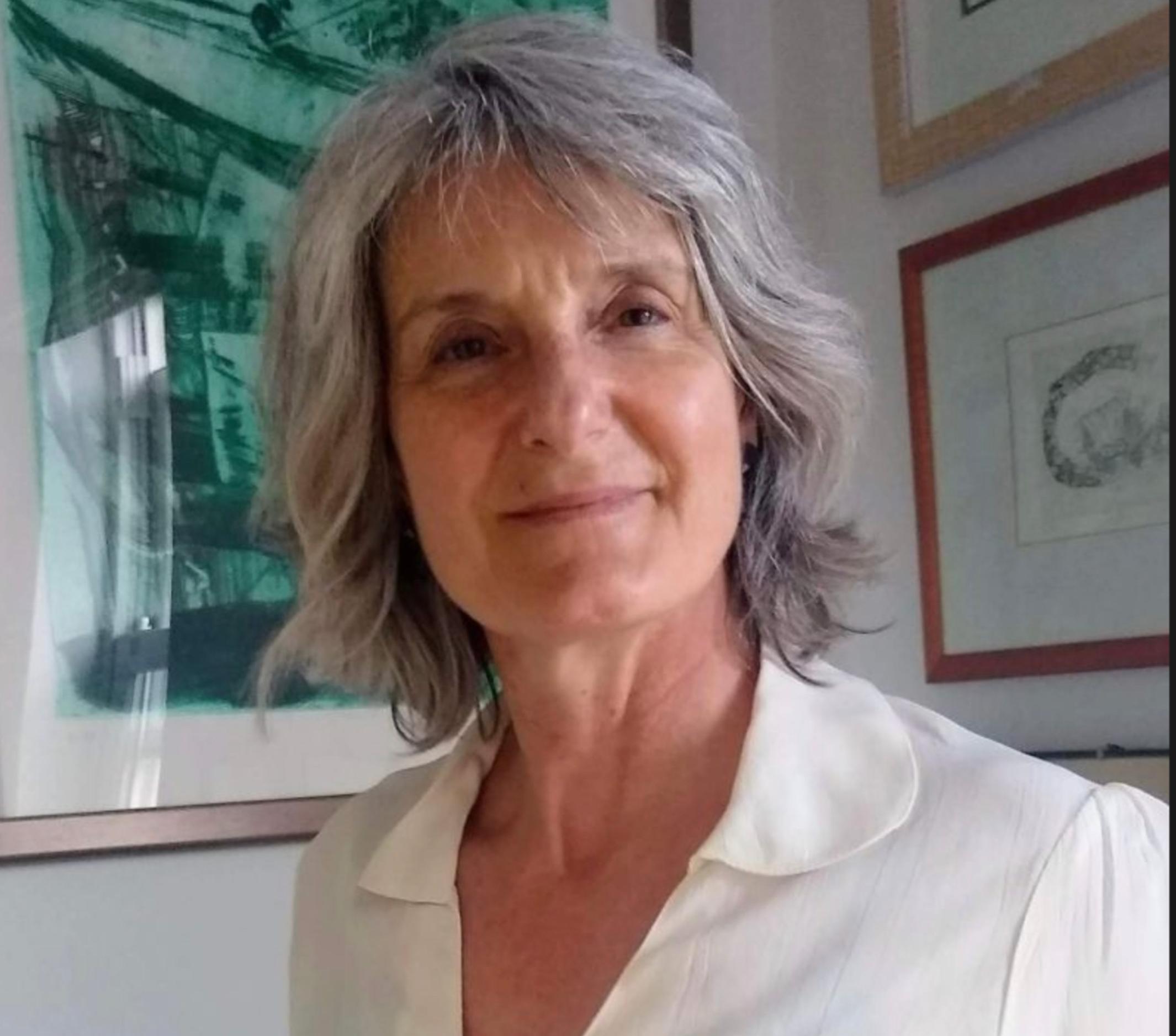 Six months after attending COP26, Martina Juvara admits to disappointment that the conference seems to have made little impact on prevailing attitudes. She hoped the stark warnings made in Glasgow would have been a catalyst for policy and behaviour change, including how we set objectives, travel and even shop.
Instead, we have carried on as before, pinning our hopes on major infrastructure projects and a shift from petrol to electric vehicles, says Juvara, director of urban planning firm URBAN Silence.
She believes that, despite all the evidence that we are in the midst of a climate crisis, too many people still do not feel the need to change how they live. At the same time, the Government has diverted its attention, first to the Covid-19 pandemic, and more recently to 'Partygate' and the conflict in Ukraine.
But despite the lack of government action, Juvara can still find reasons to be optimistic. She thinks that significant shifts in policy and behaviour change can still happen.
Many hold the belief that only those at the very top are responsible for the climate crisis, she says. "But the Government is trying to pretend that the problem is not there. It does not want to change the narrative."
Time is running out, and both the authorities and individual citizens have to act to make meaningful change, Juvara says. What is needed now, without further delay, are bold but necessary measures measures such as those taken in Germany or France, including reducing train fares and increasing the cost of driving for short trips to encourage people to walk, cycle or take public transport.
Lots of lifestyle changes are necessary and should be speeded up, from rejecting plastic packaging as a 'fact of life' to our food and everyday consumption, she argues.
Juvara passionately believes that "people and layers of history change cities and generate the places in which we live".
Strengthening communities may encourage values of social responsibility, especially surrounding the climate crisis, Juvara suggests. "We have to change the way we consume and the way we produce. But in Britain we don't feel that this is our duty as a society. This was not the spirit at COP26; everybody felt they should do everything they possibly can.''
Creating diverse communities
After starting as an architect, Juvara turned her attentions to urbanism, and the way cities constantly ''change and evolve''.
It is impossible, and even inappropriate, to try and propose solutions without understanding people, their issues and the reality of their day to day life, Juvara believes.
One early experience in the UK was a street improvement project in a difficult neighbourhood in Bristol. She realised that the solution could not just be in new public realm or better transport management.
Juvara explains: "The area had both underlying deprivation and a constant influx of new people with issues: from refugees to recovering alcoholics and interim houses for people in probation – as if the council had no other option but piling problems in the one area.
"The community there grew strong and self-reliant, but somewhat sceptical of the authorities. Launching a street improvement programme was just a thin approach to much deeper issues."
People are at the centre of solutions, Juvara concludes. "They are the key partners professionals, authorities and governments have to address climate change, increase prosperity and make the most of infrastructure."
New generation shows little enthusiasm for cars… or cycles
Young people now are less interested in driving and owning a car than in the past, but they haven't embraced cycling in large numbers either, writes Annie Marstrand
The issue of transport is generational. As a 16-year-old, I feel young people are less interested in driving and having a fancy car than older generations, showing a cultural shift. However, with roads becoming busier and more dangerous, parents of my generation are more likely to be concerned about road safety and may perceive cycling as unsafe, limiting young people's independence and our cycling usage.
It's great that, in London, young people get free bus passes, but it probably discourages them from cycling; some young people just get buses everywhere. Personally, I'd rather cycle - it's more fun, and you get fresh air. If cycling was as safe and easy as getting a bus, I think it would be more popular, as it is sociable and freeing, especially for young people.
Living in London, which has excellent public transport, it is easier for young people to be independent.
However, the lack of affordable, accessible public transport in other areas means young people may have to rely on parents driving them. This isn't an option for everyone, not every parent has a car or access to a car. This links to the idea of mixing communities as this would bridge the difference between lifestyles. Government action to create accessible public transport is necessary for sustainable communities.
Annie Marstrand has just finished her GCSEs. She is a keen cyclist and is interested in environmental issues and how we can encourage people to act sustainably.