The parking and EV sectors must embrace new ways of connecting with drivers
Flowbird recently undertook new research on parking habits and attitudes of the British public. In an exclusive article, Danny Hassett discusses what the findings mean for the parking and EV sectors
10 June 2022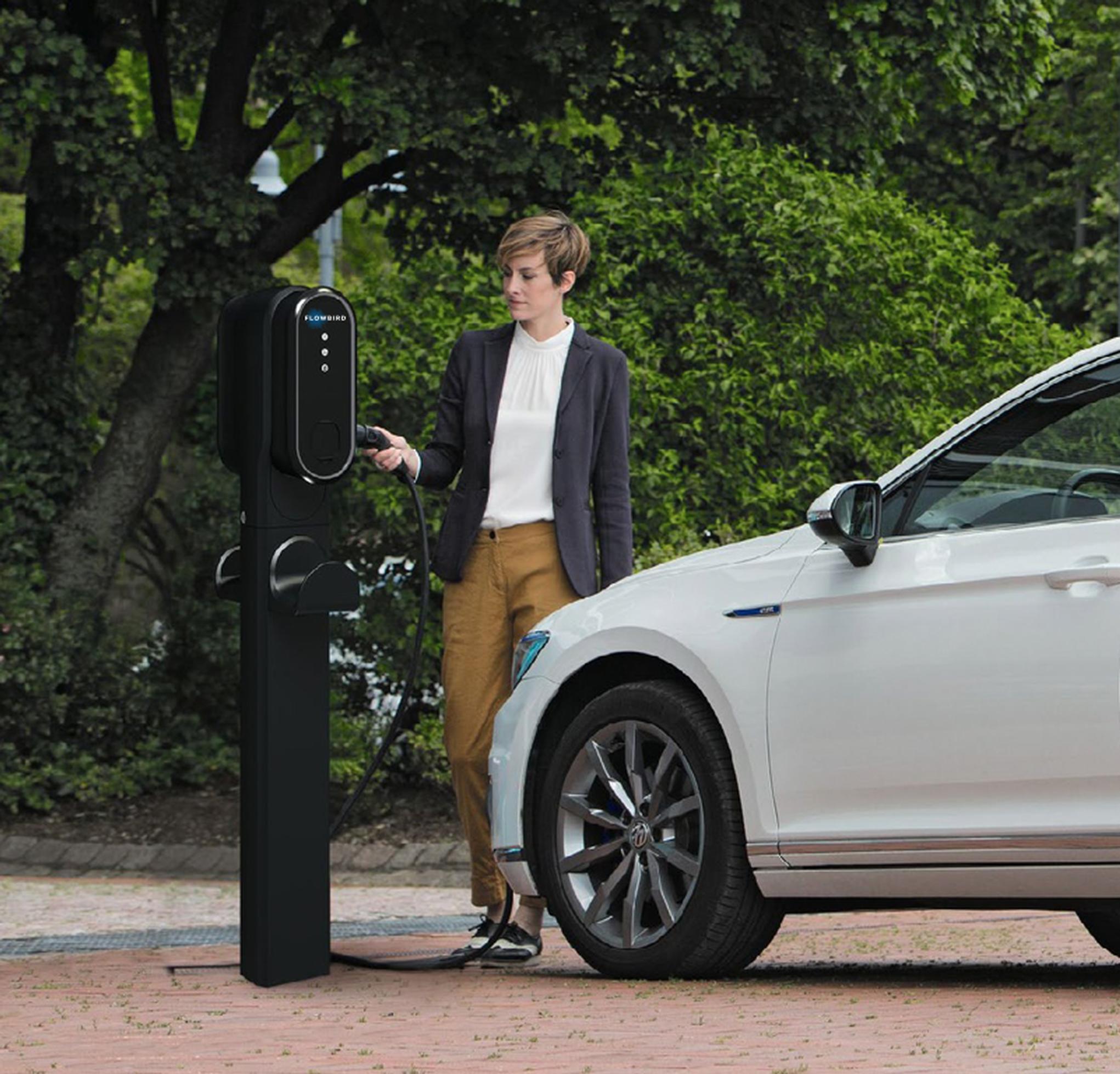 It is probably fair to say parking is undergoing its biggest disruption ever. On one hand, this is driven by digital technologies. On the other, by the need to deploy electric vehicle (EV) charging infrastructure at scale in parking spaces.
Whilst both are important, we at Flowbird have worried for some time that both are being driven too much by technology capability, and not enough by user need. To understand what that user need really is, we recently commissioned YouGov to survey 2,000 people in the UK.
In a world where everyone is promising a silver bullet to complex problems, our most interesting finding was that there was no single answer. People are different. When asked the same question, different people responded in different ways. The impact is clear, we need to cater to a range of different needs.
Do people like parking apps? Yes and no.
One of our most nuanced findings was on parking apps (for transparency, Flowbird is one of the companies offering such an app).
Our survey found 22% of respondents agreed that parking apps had made their lives easier. It also found 28% disagreed (the rest were 'don't knows' or on the fence). Some drivers may find that surprising for such an obviously useful technology. But some people do not have smartphones, or struggle with apps.
Others don't want to hand over their personal data. This seems particularly true amongst older users, our survey found retirees disliked parking apps at a higher rate than the general population (39%). In April 2022 this issue hit national headlines when a group of elderly residents in Kent branded their council ageist for only offering app payment options.
Payment options
Related to apps is the issue of how people want to pay.
Whilst many are clearly happy to pay with apps, 56% of respondents said they still expect to still pay for parking via a physical terminal some of the time, rising to 63% for retirees. This loosely echoes a 2021 study by the British Parking Association which found 75% of parking payments still use cash.
Some objections are not technological, but to do with privacy or convenience. Some people are fine with one app for their regular car park, but do not want a new sign up every time they go somewhere new (66% of respondents found it frustrating to download multiple apps for different car parks).
An alternative 'smart' solution could be a QR code that takes the driver straight to a payment portal, where they enter their numberplate and card details, with no sign up, download, or personal data sharing. In our survey 55% said they liked the sound of this option.
Together, the views on apps and payments underline the importance of a multi-option strategy to ensure everyone is included. Our view is that all car parks need to include a mix of physical and digital options, with that mix changing gradually as user needs evolve. Rather than replacing old approaches, operators should add new options, then follow usage data on both, and only remove older options if they become redundant.
Beyond apps: How might technology change parking next
Parking apps have been much discussed as the disrupter of parking, but other digital tools could be useful too.
Flexible parking options could be one. If tickets are managed digitally, there is no reason season tickets options could nit be expanded to offer caps or incremental discounts (tracked by ANPR or scanning a registered payment card). In our research, 19% wanted more flexible season tickets – not an overwhelming number, but not insignificant.
Our research also found 33% would find multi-modal journey options useful – e.g. booking parking, bus, and bike hire in a single transaction. Such joined up approaches also allow discounts and price caps, saving people money. An Economist article in May noted that "outside London, bus, train and tram services are often disjointed. The result is confusion and greater cost for the public".
Such services have been slower than payment apps because they require behind-the-scenes platforms – which track users through multiple payment points based on an identifier (payment card, numberplate), manage multi-party payment splits, and link to enforcement – to create seamless user experiences.
Many parking operators are deploying this type of digital platform, and once it is in, it opens options to provide these in-demand (and monetizable) services. Furthermore, when linked via a single platform, such services can be booked not just online, but via payment terminals with touchscreens. In fact, 31% said they would find it useful to be able to use smart terminals to book services other than parking, a figure that would no doubt rise if such services became commonplace.
What do people want from EV charging infrastructure?
Finally, we looked at the next big parking transformation, EV charging, where 52% of our respondents said more parking spaces should have EV charging points (only 7% disagreed, the rest were neutral). This varied little by region.
Like parking, we found that user experience of booking and payment was important, with varied expectations.
Some 66% of existing EV drivers said current payment schemes were too complicated (though EV driving survey respondents were low, so this should be interpreted with caution).
Nonetheless, there was appetite for simple options: 64% of all respondents (and 94% of EV drivers) said there should be an on-the-spot payment option for EV charging (i.e. no sign up) and 42% said there should be an option to pay with cash. Where chargepoints lack functionality for such things, they could be linked to smart parking terminals to offer such options, underlying the importance of a joined-up parking and EV approach.
An inclusive approach to parking and charging
Whilst both digital technologies and EV charging will be critical to the future of parking, our research highlights that they must be deployed according to user need.
Many of these products are good, but it sometimes feels like their business models are inspired by the 'best-product-wins' world of consumer tech. We feel this is wrong for this market. These products must be deployed into a public service (parking) or a managed infrastructure transition (EV charging). They need to integrate into a complex ecosystem and to work for everyone, not just the wealthy or the tech savvy.
Local authorities – whose duty is to their residents and community – must select and deploy new technologies as part of a strategy, aligned to the evolving user needs.
Flowbird has operated around the world for decades and we recognise that this new raft of technologies does indeed represent unprecedented change for parking. But the underlying principle has not changed: infrastructure needs to be designed for a broad range of user needs. As our research shows, those needs are diverse.
We hope our report will provide valuable insight to local authorities to help them understand what users want, and shape long term strategic decisions about the use of parking space.
Danny Hassett is managing director at Flowbird Smart City UK
Flowbird will be at Parkex on Stand 310
You can read the full report by clicking here 
 
About the research
Flowbird's total cohort for this research was 2,085 respondents who were a demographically representative sample of the UK population. Driving habits were: 67% petrol or diesel drivers, 2% electric, 4% hybrid, and 25% non-drivers, ~2% rare options including hydrogen and biofuels.