14 local authorities win electric cargo bike funding
16 February 2022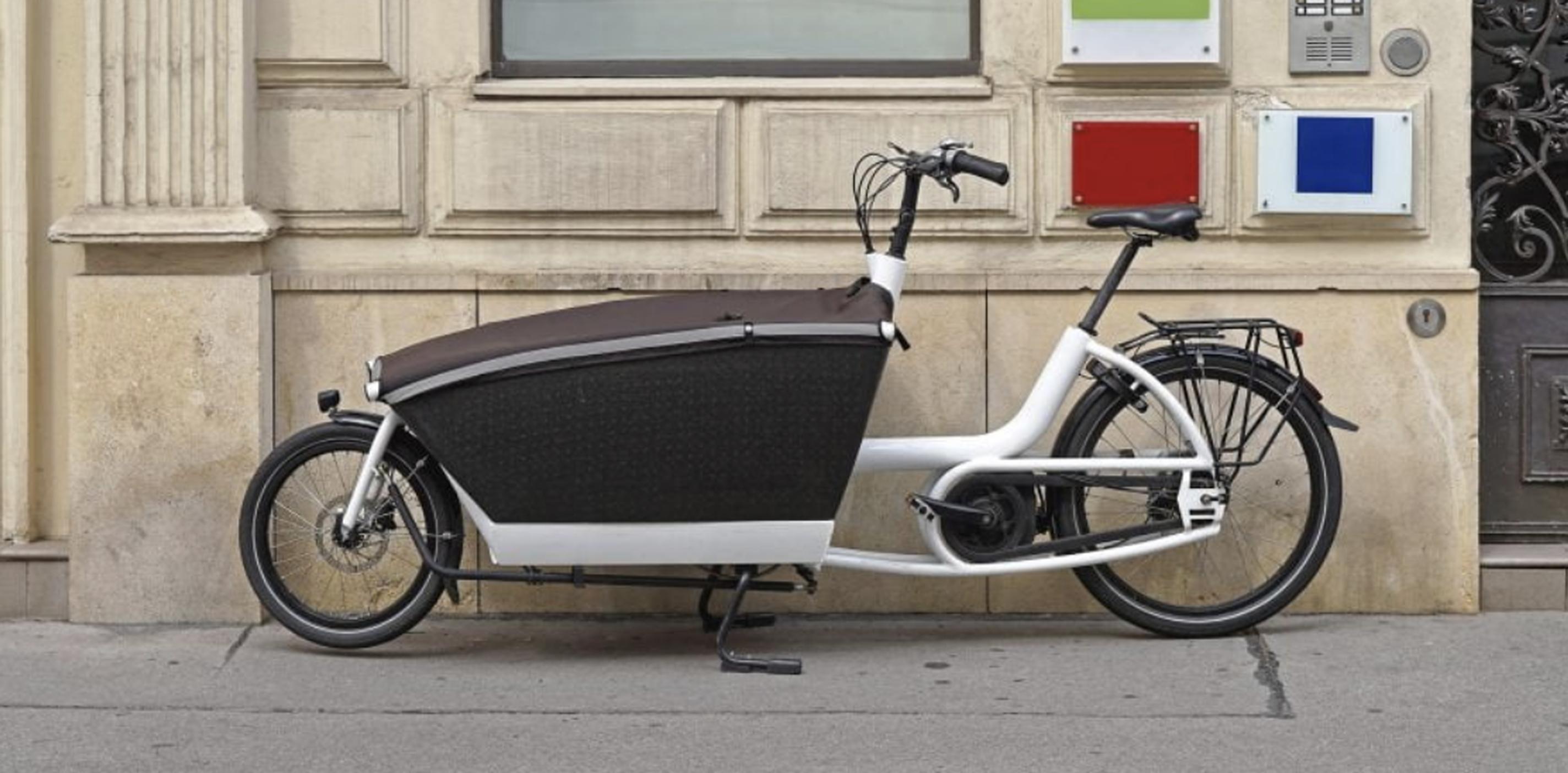 Fourteen local authorities have secured funding for electric cargo bike projects from the Department for Transport's £1.2m e-Cargo Bike Grant Fund 2021 scheme.
The aim of the 2021-22 scheme has been to encourage the large-scale uptake of electric cargo (e-cargo) bikes to support sustainable active business travel and to provide opportunities to trial e-cargo bikes, while promoting their benefits within the business sector.
---
Landor LINKS is planning several bike delivery events during 2022: please get in touch if you have any suggestions...
---
The scheme follows the success of the e-Cargo Bike Grant Fund Local Authority Scheme 2019-20, in which local authorities in England were invited to bid for grant funding to procure e-cargo bikes for their area. Funding was previously awarded to the top 18 local authority applicants assessed on a point-based system. The next 14 top-scoring local authorities were funded in 2021-22.
Those successful applications awarded in 2021 offered a broad range of inspiring, exciting initiatives. Coventry City Council, for example, plans to introduce a project called the City of e-Cargo Culture, which will demonstrate to a large audience how e-cargo bikes are a viable last mile solution in the compact city centre environment.
Meanwhile, Salford City Council aims to offer a 'try before you buy' scheme for local businesses, where they can trial a range of e-cargo bikes by making use of a bike library.
The fund is managed by the Energy Saving Trust is an independent organisation dedicated to promoting energy efficiency, low carbon transport and sustainable energy use.
Tim Anderson, the trust's head of transport, said: "We are inspired by the quality and innovation of those local authority applications to the e-Cargo Bike Grant Fund local authority scheme 2021. E-cargo bikes are an attractive low carbon transport option and offer impressive fuel cost savings, while contributing to improved local air quality. We hope this funding will encourage local authorities to benefit from an e-cargo bike culture as we look to the future and continue to drive the transport agenda.
Cycling and walking minister Trudy Harrison said: "E-cargo bikes have huge potential in helping us to decarbonise transport, cut congestion and clean up the air in our towns and cities across the country."
E-Cargo Bike Grant Fund 2021 recipients
| | |
| --- | --- |
| Local authority | Number of e-cargo bikes, trailers and storage units funded |
| Bristol City Council, North Somerset Council, South Gloucestershire Council (joint bid) | 30 |
| Coventry City Council | 5 |
| West Yorkshire Combined Authority | 32 |
| Salford City Council | 21 |
| Oxfordshire County Council | 13 |
| Lewes District Council | 23 |
| London Borough of Brent | 1 |
| West Berkshire Council | 3 |
| City of York Council | 5 |
| London Borough of Waltham Forest | 11 |
| Stratford District Council | 28 |
| Manchester City Council | 32 |
| London Borough of Hackney | 6 |
| Barnsley Metropolitan Borough Council | 14 |
| Totals: | 224 |