Online tutors find an audience
Alpha Parking's Penny Winder discusses the Virtual Parking Training programme
08 March 2021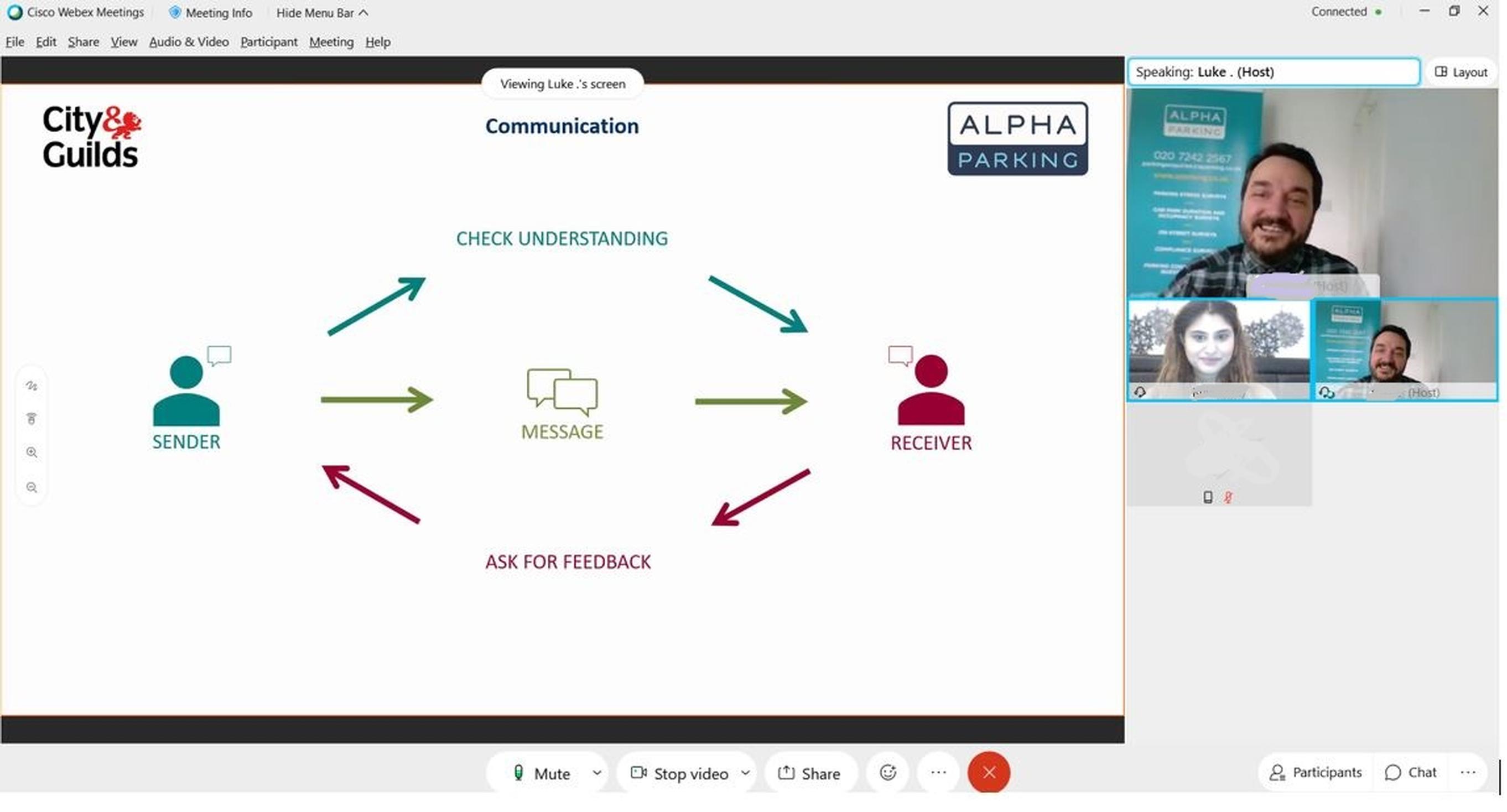 Parking teams have been making use of online tutored courses delivered by training specialist Alpha Parking. The Virtual Parking Training programme covers themes including enforcement, notice processing, CCTV operations, Traffic Regulation Orders (TROs) and conflict management.
The delivery of tutor-led online training was developed as a response to the COVID-19 pandemic. While traditional classroom learning was curtailed, when looking at how it might deliver courses online Alpha Parking found there was a desire among its public and private sector clients for learning led by tutor.
"We have been providing virtual training for almost a year and are pleased to see our clients continue to book training for their team as well as our new clients whom we are delighted to have helped," says Alpha Parking director Penny Winder.
The online courses mirror those that are usually delivered in person, ranging from short refresher sessions to courses that run over several days. "We offer a suite of City & Guilds and specialist course that are now available to be delivered virtually," explains Winder. "Our City & Guilds courses cover: civil enforcement officer (CEO) and parking attendants's roles and responsibilities; conflict management; CCTV enforcement; notice processing; and parking supervisor and team leader skills."
Alpha Parking is also offering specialist workshops, which include: CEO Refresher; Notice Processing Refresher, Conflict Management Refresher; and Traffic Orders for the Parking Department. They also offer tailored bespoke courses to meet any specific requirements for a team.
The virtual courses allow delegates to be able to join a course from the comfort of their own home or offices. To participate in a course virtually requires a PC or laptop with speakers, webcam and microphone. Alpha Parking clients can hire equipment, if required, upon booking the training.
Alpha Parking is using participant feedback to refine and develop the content and delivery of the Virtual Parking Training programme. Winder says: "We always encourage feedback at the end of each course and are pleased by all the positive comments we receive about our virtual training set-up, training aids and trainers."
Local authorities and companies can book specific Virtual Parking Training courses for their staff, but there are also scheduled courses that are open to a mix of candidates from different organisations. "Our courses can hold up to six candidates, which allows a good mix for interaction within the group," says Winder. "As the course is virtual, location is not an issue. This allows councils and organisations with one or two delegates to be able to be booked very quickly onto our next available course."
Further information
Alpha Parking delivers a range of parking training for private and public operations.
Discounts
Alpha Parking offers discounted rates by email over specific months' targeting courses.
E-mail parkingenquiries@aparking.co.uk to become part of the circulation list.
To find out more about Virtual Parking Training visit: www.aparking.co.uk