Regular News: Issue 302 12 Jan 2007
Share this article:
Livingstone under fire over 'exorbitant' fare increases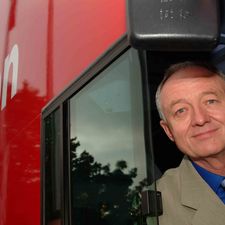 London mayor Ken Livingstone
London mayor Ken Livingstone has come under fire over "eye-watering" bus and tube fare rises in the capital for 2007. He is accused of hitting low income earners the hardest, for increasing Oyster 'pay as you go' fares by "stealth", and discouraging people from using public transport.
Cash fares for a single tube journey have risen from £3 to £4 in Zone 1 and on buses from £1.50 to £2. Whilst single journeys on buses and tubes remain...