Regular News: Issue 339 4 Jul 2008
Transdev moving into self service cycle hire, car sharing and DRT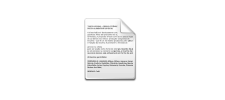 Cycle hire is expanding in France
By Robert Jack
French passenger transport group Transdev is expanding into new "soft modes" of transport, and may seek to bring its new expertise to the UK.
Transdev is the fourth largest private sector public transport operator in Europe, and has bus and trams operations in the UK. However, Jean-Philippe Lally, Transdev's development and innovation director, told Transit that the group was now taking a broader view of its role as a transport provider.
One area that the group has moved...