Rail News Lead Story: Issue 330 2 Jul 2008
Share this article:
Scale of profit share payments made by TOCs is revealed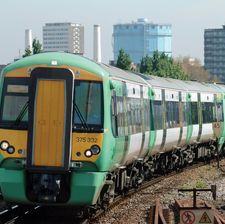 Govia's Southern will pay back £30m of profits to the DfT in 2007/08
By James Dark
GoVia's Southern franchise will pay £30m of profits back to the Department for Transport in 2007/08 under clawback provisions in its contract. It will be the largest profit share payment made by any operator with the exception of payments during the notorious three-year SWT contract which ended early last year.
The huge profit share payments in 2007/08 are the first Southern has made during its five-year life. The profit threshold has been breached as a result of sustained high...