Rail News: Issue 338 6 Jun 2008
Share this article:
Merseyrail calls cost estimates 'a disgrace'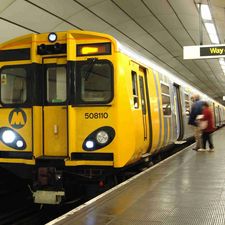 Liverpool Central is used by 50,000 daily but suffers from capacity issues
By Meera Rambissoon
Merseyrail has criticised cost indications by Network Rail for extensions to its network, as "beyond comprehension" in the approach to Merseyside's Route Utilisation Strategy.
Commenting on his priorities for the RUS, Merseyrail's managing director Bart Schmeink told Transit: "Basically a very high-level theme in the RUS is stations, stations, stations. Liverpool Lime Street, James street, Liverpool Central, Moorfields: the stations on the loop are...