Bus News: Issue 298 10 Nov 2006
Share this article:
Exasperated Huntley accuses Nexus of refusing to engage in partnership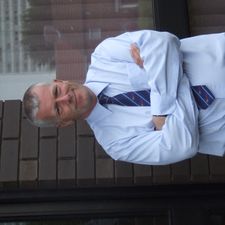 Peter Huntley: 'We've been dragging on for months now. We can't even get meetings'`
By Robert Jack
Go North East managing director Peter Huntley has expressed his frustration with the lack of co-operation he is receiving from Nexus, the Tyne and Wear PTE.
Huntley, who quit his job with the TAS Consultancy to take over at the Go Ahead subsidiary earlier this year, has ambitious plans to develop the 700-vehicle business. But he has become puzzled and exasperated by the attitude of the PTE and local politicians, who he claims are unwilling to engage with him.
Speaking at the Transit-sponsored...