Bus News: Issue 294 15 Sep 2006
Share this article:
Economist's report for PTEG says public controls over buses needed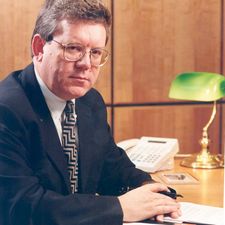 Scales: 'managed decline not good enough'
By Robert Jack
AMID intense lobbying for re-regulation of the bus industry at this autumn's political party conferences, a new report commissioned by PTEG has claimed that bus use in Britain's major cities is likely to continue to fall without greater public control over services.
PTEG claims that the report by economic consultancy NERA adds weight to its campaign to get buses re-regulated, which already has the support of more than 100 MPs.
The report was published in the run-up to the...