Business Back-Up: Issue 361 1 May 2009
Share this article:
The Almex mobile - the only unit of its kind that has the ITSO accreditation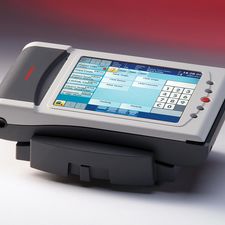 Since it became fully ITSO approved over 12 months' ago, the almex.mobile ticketing machine is still the only unit of its kind in the UK market to boast such a prestigious credential.
And why? Because Almex believe it is still some years ahead in its development due to the R&D expertise and experience of its parent company Hoeft & Wessel.
The almex.mobile gained its draft certification in December 2007 to allow Almex UK, one of Europe's leading ticketing system...