Regular News: Issue 358 20 Mar 2009
Share this article:
Independent bus operators take differing views on OFT inquiry into bus market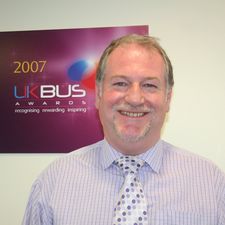 Colson said that the decision to launch an inquiry was "remarkable"
Andrew Garnett
The news that the Office of Fair Trading is to launch an investigation into the state of the UK bus market has seen the proprietors of two independent bus operators take two widely differing views.
In a letter to Transit, Clayton Jones, the owner of Cardiff-based Heart of Wales Bus & Coach, has rejected the Confederation of Passenger Transport's criticism of the inquiry.
"Having had the opportunity of studying the tactics of the large groups and municipals with their...