Lead Story: Issue 358 20 Mar 2009
Share this article:
First Group to cut 3,500 jobs as UK revenue growth slows down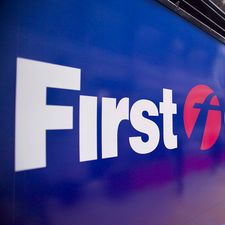 Downturn: First Great Western has been running at 6% below budget
James Dark
First Group has announced 3,500 job cuts to compensate for the economic slowdown. Half will come at its North American bus and coach operations, 1,100 at its UK bus operations and 650 at UK rail operations.
In a statement, First said that the job cuts and "other payroll actions" would form half of a £200m efficiency programme to ensure that the group remains robust in this more challenging economic environment". The rest would come from a variety of "smaller...