Lead Story: Issue 312 1 Jun 2007
Share this article:
'Public transport will lead world into a third industrial revolution'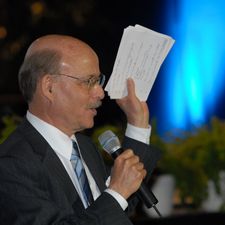 Rifkin: 'Public transport are the real pioneers'
By Andrew Garnett and Robert Jack
Public transport will play a central role in the development of a new industrial age, an influential US academic told a global audience of public transport professionals last week.
The remarks were made by Jeremy Rifkin in his keynote speech to the opening ceremony of the biennial World Congress of UITP, the international association of public transport, which was hosted by Helsinki this month.
Rifkin is president of the Washington-based Foundation on Economic Trends. An activist who seeks to...