Rail News Lead Story: Issue 354 23 Jan 2009
Share this article:
More articles like this...
Financial results, Frachising, Rail, DfT/SRA, National Express, Other, East Anglia, East of England, Greater London, Northeast England, Scotland, Southeast England, Yorkshire & the Humber
National Express likely to hand back keys on its franchises, says JP Morgan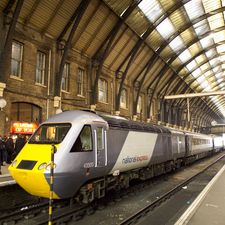 If the prediction comes true, National Express will hand in the keys that GNER surrendered
By James Dark
The impact of the recession on the rail industry is likely to be so severe that City analyst JP Morgan has predicted National Express could opt to hand back its franchises.
JP Morgan had previously forecast that National Express East Coast would make profits of around £30m/year throughout the franchise. However, its latest forecasts for the company are a loss of £6m in 2009 and £34m in 2010.
As well as being hit by falling patronage, JP Morgan noted that the company was...