Lead Story: Issue 354 23 Jan 2009
Share this article:
Heathrow hub plans could unlock airline high speed rail ambitions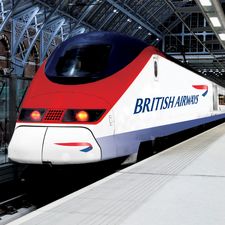 Could plans for a new high speed line see British Airways hit the rails?
By Andrew Garnett
Pledges for high speed rail investment linked to the government's announcement of the go-ahead for a third Heathrow runway have opened up the prospect of new airline-led rail services in the UK and beyond.
Transport secretary Geoff Hoon confirmed that the Department for Transport is to proceed with a study for the next domestic high speed rail route which will connect London with the West Midlands via a new rail hub at Heathrow Airport. Plans call for the network to eventually reach...