Bus News Lead Story: Issue 353 9 Jan 2009
Share this article:
PTEG report calls for improvements to bus emissions in the city regions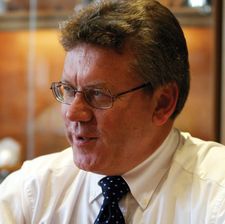 Neil Scales said the report would be a useful tool for PTEs in developing their bus strategies
By Andrew Garnett
A new environmental report commissioned by the Passenger Transport Executive Group has called for urban bus fleets to be modified or replaced if buses are to retain their green credentials over the private car.
It also argues for the introduction of Low Emission Zones to tackle pollutants and, in particular, the use of Traffic Regulation Conditions to tackle harmful bus emissions.
The report, produced by consultants TTR, finds that, because of the volume of older and more polluting buses...