Regular News: Issue 353 9 Jan 2009
Share this article:
Sir Moir tops the 'Power 50'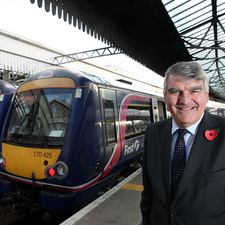 SIR Moir Lockhead began the New Year on a high when he claimed top spot in the Transit 'Power 50' list of the most powerful and influential people in UK passenger transport.
Having appeared as number one on the first ever Power 50 list last year, the First Group chief executive has retained his position. The Power 50 list includes industry executives, politicians, regulators and public officials. It is enclosed with this issue of Transit.
"Last year was a very good year for...